Let's look at the facts first before we get into any conjecture - Mayo have been beaten by Dublin at the latter stages of the All-Ireland series on the last two occasions they have played.
Last year, at the semi-final stage, the green and red team could have won the first day but were well beaten by seven points (3-15 to 1-14) in the replay.
And in the All-Ireland final in 2013, another game they could have won, they went down by a single score (2-12 to 1-14).
So what must they do differently this weekend to beat Jim Gavin's team and bring the Sam Maguire Cup back to Mayo for the first time in 65 years?
1. Disrupt Cluxton's short kick-outs
We all saw what Kerry did in their semi-final with Dublin and how they pilfered a goal from nothing, by going full-court press and being very aggressive and adventurous just before half-time. Cluxton was not totally tuned in.
He miscalculated his angles badly and handed them possession and a soft first goal.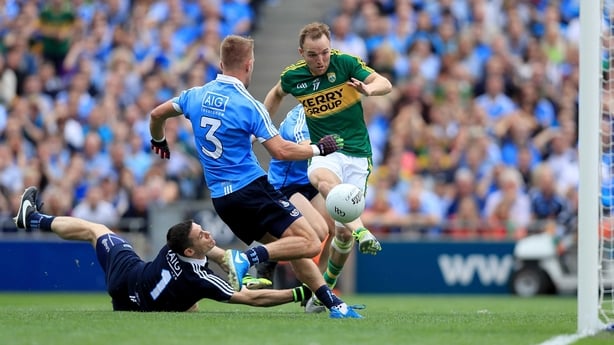 Stephen is a phenomenal striker of the ball off the ground and has a 91% accuracy rating this season, with 78% of those kick-outs going short.
Mayo know what they must do.
Rochford's team cannot allow men with incredible mobility, fitness and stamina like Jonny Cooper, Philly McMahon and James McCarthy pick up soft ball and build from the back.
McMahon scored 1-02 from corner back in last year's replay between the teams. And he could and should have scored a goal against Kerry this year in the semi-final.
If Dublin create an overlap from uncontested kick-outs they will be in control and can dictate how they want to play the game. That would be a bad starting point for Mayo.
They need to have a cut and go for it.
Nullifying Cluxton's influence from the restart is critical.
2. Improve on their consistency and intensity for the full 75 minutes
Mayo manager Stephen Rochford is blue in the face saying how Mayo need to be more consistent and play at the top of their game for longer periods. He is correct.
Watching them live against Tipperary in the semi-final, they were less than impressive for far too long. They were poor for the first 15 minutes and the lull just after half-time has to be a worry for their management team.
However, that was a game that they probably felt they were always going to win.
This weekend is totally different and if they switch off for ten or 15 minutes against Connolly, Rock, Brogan, Kilkenny and McManamon they could find themselves out of the game.
The question remains, can they hit optimum performance on the biggest day of the year?
Mayo have never feared Dublin and that is a big positive for them.
They sincerely believe that this is their year and that they are going to beat Dublin this Sunday.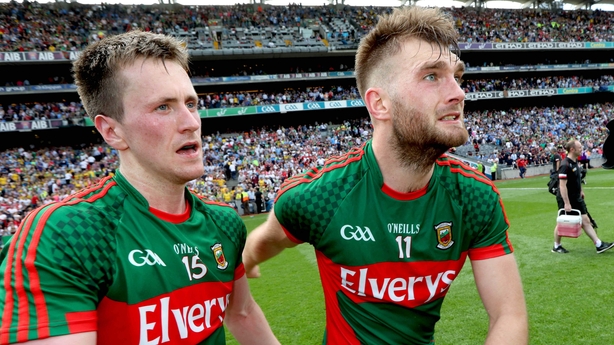 That belief is absolutely vital, because when the game is in the balance in the closing stages your best players - your game winners like Aidan O'Shea, Cillian O'Connor, Colm Boyle, Diarmuid O'Connor, Keith Higgins and Lee Keegan - have to have themselves mentally backed 100% to close out the deal.
Any doubt and you are lost.
The reality is if Mayo play as they have done in every game this season, with long spells of poor intensity, and taking their foot off the pedal for long periods, they will be beaten.
Rochford and his selectors Tony McEntee, Donie Buckley and Seán Carey will have drilled that into their squad over the past few weeks and Sunday is about the players going out and doing the business.
3. Get their match-ups right.
When Rochford managed Corofin to the All-Ireland club title last year one of his key strengths was his ability to analyse the team's opponents and pick wining horses for courses.
Which defender was right to do a job on the opposition's key men, which forward has the vision and street smarts to take the likes of Cian O'Sullivan out of his comfort zone. He needs to get that right against Dublin.
Presumably Lee Keegan will track Diarmuid Connolly as he has done successfully in the past. 
However, who will Donal Vaughan mark if he is selected?
Is Colm Boyle the best man to try and curtail McManamon's blistering bursts? 
Who will switch onto Paul Mannion, Eoghan O'Gara or Paddy Andrews, or Denis Bastick if and when they come onto the field of play.
Rochford and former Limerick manager Maurice Horan, who is the team's video and stats man, will have analysed Dublin's recent games with a fine-tooth comb and no stone will have been left unturned to try and get the best match-ups on Sunday.
It has been going well for them, and Sunday is another big test of their managerial credentials.
The Mayo management team pulled a bunny out of the hat by playing Alan Dillon on the half-forward against Tyrone and it worked sweetly. 
Mickey Harte had to replace Justin McMahon by 22 minutes and their double-sweeper system was in tatters.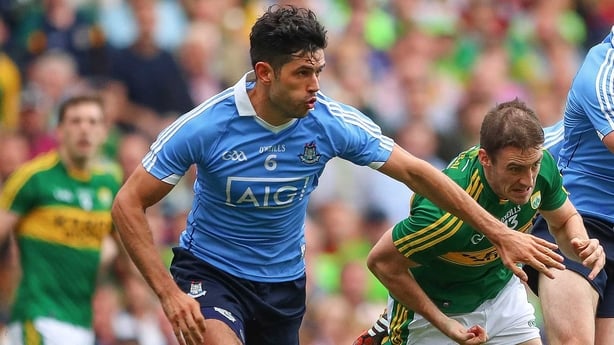 Could Dillon do a similar job if he was pitted against Cian O'Sullivan in the first half? Has he the skillset and the pace to still get on the ball, link play and try to pull O'Sullivan out of position for 35 minutes?
Against Tipperary, Mayo played Barry Moran in front of the full-back line to stop Quinlivan and Sweeney. It worked well too.
So what plan will Mayo have hatched for Dublin? We don't know, and that is why this final is so intriguing.
The reality is unless you are inside the respective camps, we don't know, and won't until 3.30pm on Sunday and I for one cannot wait to see how it pans out.
Watch live coverage of Dublin v Mayo on The Sunday Game on RTÉ One and the RTÉ Player from 1410 and follow our live blog on RTE.ie. Live radio coverage on Sunday Sport on RTÉ Radio 1 from 1400. Watch highlights of both the All-Ireland minor and senior finals on The Sunday Game on RTÉ2 from 2130. 
We need your consent to load this SoundCloud contentWe use SoundCloud to manage extra content that can set cookies on your device and collect data about your activity. Please review their details and accept them to load the content.Manage Preferences