FIXTURES
SUNDAY 18 SEPTEMBER
All-Ireland SFC final 
1530 Mayo v Dublin, Croke Park
All-Ireland MFC final 
1315 Galway v Kerry, Croke Park
ONLINE 
1100 Live blog on All-Ireland finals on www.rte.ie/gaa
ON TV 
Sunday 
1245 Galway v Kerry live on TG4 
1410 Mayo v Dublin live on RTÉ One and RTÉ Player - Match also available in Irish
2130 Highlights of the All-Ireland finals on RTÉ2 and RTÉ Player
ON RADIO
Sunday
1300 Galway v Kerry on LW
1400 Galway v Kerry and Dublin v Mayo live on all frequencies
All live games streamed live on GAAGO
WEATHER:
Sunday: Rain will spread throughout western counties in the morning. Central and eastern districts will remain dry and bright for a time but rain will spread to these areas for the afternoon. At the same time, rain will clear western counties, leaving just a few light showers, and skies will brighten there. Early in the evening, rain will clear from eastern areas also. Moderate, south to southwest winds will veer west to northwest as the rain clears. Highest temperatures 15 to 18 degrees Celsius.  For up-to-date weather info go to www.met.ie
FIXTURES
Mayo v Dublin - All-Ireland SFC final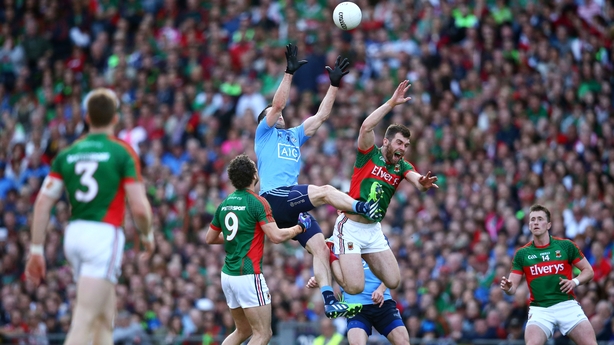 For the second time in four seasons, Mayo and Dublin will face each other on football's biggest day. Reigning champions Dublin are bidding for a 26th title, while Mayo seek just a fourth success, and a first since 1951.
In championship meetings the Leinster side hold sway, winning seven of their 12 encounters to Mayo's two. There were three draws, the most recent coming last year before the Metropolitan side came out on top in the replay.
PATHS TO THE FINAL
Mayo 2-16 London 0-9 (Connacht quarter-final)
Galway 1-12 Mayo 0-12 (Connacht semi-final)
Mayo 2-14 Fermanagh 1-12 (All-Ireland qualifier – Round 2)
Mayo 2-17 Kildare 0-14 (All-Ireland qualifier – Round 3)
Mayo 3-15 Westmeath 1-14 (All-Ireland qualifier – Round 4)
Mayo 0-13 Tyrone 0-12 (All-Ireland quarter-finals)
Mayo 2-13 Tipperary 0-14 (All-Ireland semi-final)
Dublin 2-21 Laois 2-10 (Leinster quarter-final)
Dublin 0-21 Meath 0-11 (Leinster semi-final)
Dublin 2-19 Westmeath 0-10 (Leinster final)
Dublin 1-15 Donegal 1-10 (All-Ireland quarter-final)
Dublin 0-22 Kerry 2-14 (All-Ireland semi-final)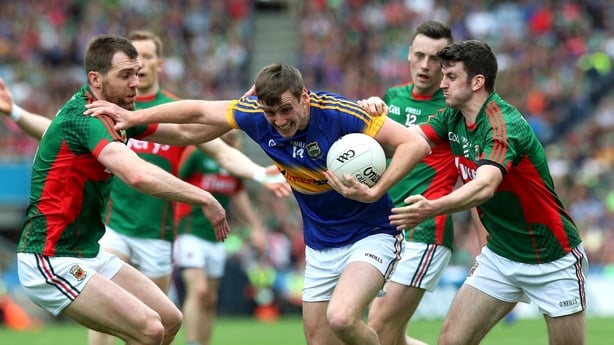 Mayo are the first county to reach the All-Ireland final through the qualifiers since 2010 when both Cork and Down qualified via the back-door route.
Jim Gavin is in his fourth season as Dublin manager, leading them to Leinster titles in 2013-2014-2015-2016 and to the 2013 and 2015 All-Ireland titles. They have also won four successive Allianz League titles.
Dublin's championship record under Gavin reads: Played 23; Won 21, Drew 1, Lost 1. The only defeat was against Donegal in the 2014 All-Ireland semi-final.
Stephen Rochford is in his first season as Mayo manager but has All-Ireland winning experience, having steered Corofin (Galway) to success in the senior club final last year.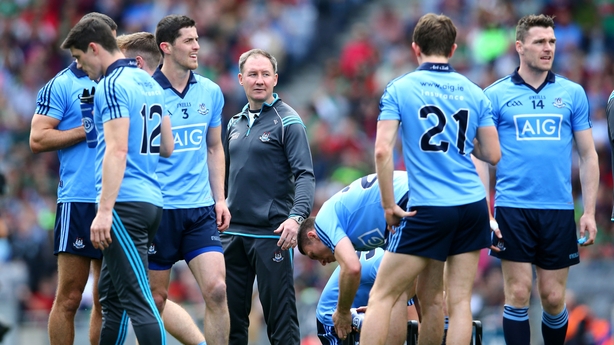 Dublin are attempting to win the All-Ireland two-in-a-row for the first time since 1976-77.
Mayo are seeking their first win over Dublin since the 2012 All-Ireland semi-final. The counties have met eight times since then, with Dublin winning six and drawing two.
Dublin's wins were in the 2013 All-Ireland final, the 2015 semi-final replay, the Allianz League in 2013 (twice), 2015 and 2016. The draws were in last year's All-Ireland semi-final and the 2014 League.
Dublin beat Mayo by 0-9 to 0-7 in this year's Allianz League clash in Elverys MacHale Park on 6 February.
None of Mayo's seven opponents in their march to the All-Ireland final were in Division 1 this year. Tyrone, Galway and Fermanagh were in Division 2, Kildare, Westmeath and Tipperary in Division 3 and London in Division 4.
Conor Lane becomes the first Cork man to referee a senior football All-Ireland final since Michael Collins took charge of Galway v Meath in 2001.
Galway v Kerry - All-Ireland MFC final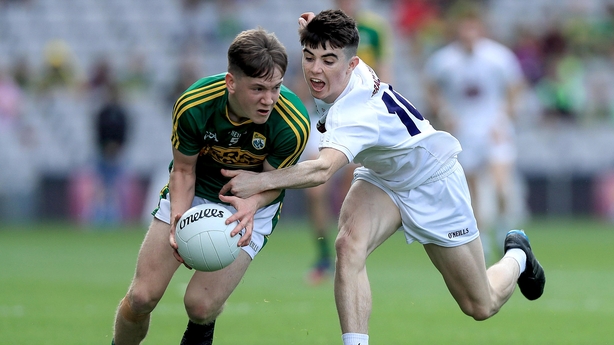 Kerry are bidding to win the Electric Ireland Minor Football Championship title for a third successive year, a feat they last achieved in 1931-32-33. Cork were the last county to complete the minor treble in 1967-68-69.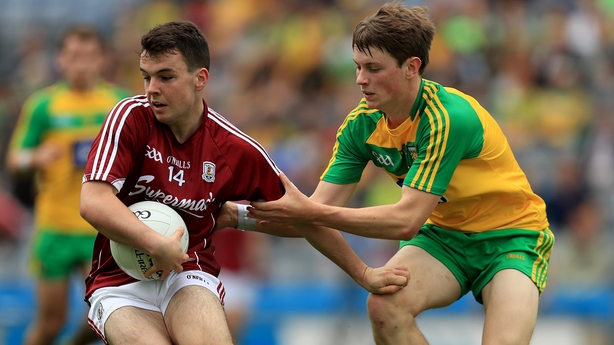 Galway last won the title in 2007.
The sides last met in the minor final in 1994 when Kerry won by 0-16 to 1-7.
PATHS TO THE FINAL
Galway 3-11 Roscommon 1-07
Galway 1-09 Mayo 0-06
Galway 3-10 Laois 0-12
Galway 2-12 Donegal 1-11
Kerry 2-21 Waterford 1-02
Kerry 1-13 Clare 1-06
Kerry 3-14 Cork 3-08
Kerry 1-24 Derry 2-10
Kerry 2-26 Kildare 0-10