When Tipperary's Under-21s won the 2010 All-Ireland in front of an adoring crowd, hammering Galway in Thurles just six days after their seniors captured Liam MacCarthy, there was a feeling in the Premier County that they were on the verge of building something major.
Having finally broken Kilkenny's stranglehold at Croke Park, ending the Cats' five in-a-row bid in comprehensive fashion, the scenes at Semple Stadium after the Under-21 win were of complete jubilation. Surely more would follow and follow quickly?
Little did Tipp fans think at the time that they would have to wait six more years to see one of their captains pay a visit to the plinth in the Hogan Stand, during which time they slipped firmly under the thumb of Brian Cody's men.
Tipperary are now All-Ireland champions again and there is talk of extending their reign, winning the MacCarthy Cup back-to-back for the first time since 1964-65.
Looking back six years, there were key issues that derailed their plans; though this time around looks different. Here RTÉ Sport takes a look at five reasons why Tipp didn't kick on after their glorious 2010 and three reasons why the future may be brighter.
We need your consent to load this SoundCloud contentWe use SoundCloud to manage extra content that can set cookies on your device and collect data about your activity. Please review their details and accept them to load the content.Manage Preferences
WHAT WENT WRONG AFTER 2010?
Change of management
It took Liam Sheedy three years to get it right as Tipp manager, but progress was made every year. He picked them off the floor in 2008 to reach an All-Ireland semi-final, in '09 they lost an epic final to Kilkenny and 12 months later they reached the promised land. Sheedy is one of the shrewdest hurling men out there and a brilliant manager. His shock decision in late 2010 to walk away due to work commitments left a hole that it took more than half a decade to adequately fill.
Age profile
Five of the players that won the senior All-Ireland, plus a handful of substitutes who came on, started the Under-21 final six days later. At the time it was thought that this was the perfect age profile to build a dynasty on, but it turns out that the likes of Paudie Maher, Brendan Maher, Patrick Maher, Noel McGrath and Michael Cahill needed a bit of time to catch their breath after 2010 before they were truly able to kick on.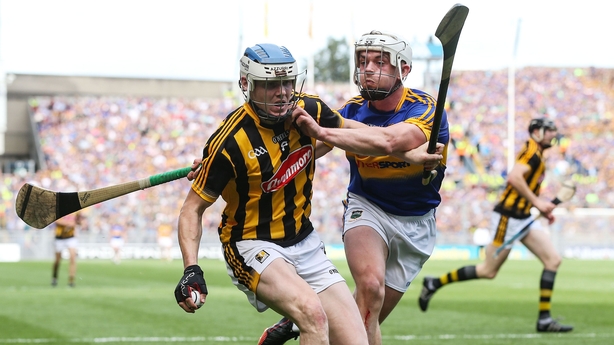 Kilkenny
The Kilkenny team that bounced back to win the All-Ireland in 2011 contained legends like Noel Hickey, Tommy Walsh, Brian Hogan, JJ Delaney, Eddie Brennan, Henry Shefflin and Richie Power - no team, neither Tipperary nor anyone else, was going to keep them down. Under the driven guidance of Cody, the Cats went on to win four of the five All-Irelands on offer between 2011 and 2015.
Tipperary Expectations
The Tipperary public set their expectations high. As the sign says when crossing the border outside Urlingford in Kilkenny, they consider the county to be the 'Home of Hurling'. In the late months of 2010 and early 2011 the Tipp players would have been having drinks bought for them and their backs slapped, so it's no surprise that their standards slipped. And when that happens Tipp fans can be harsh judges - a poor performance or a defeat are analysed down to the tiniest detail and in this environment it can be hard to turn things around if they start to go wrong.
Hawk-Eye
In 2014 Hawk-Eye score detection technology ruled that John O'Dwyer's late, late free was wide. The All-Ireland final went to a replay and Kilkenny won. Had that been ten years before there's every chance the umpire would have awarded the point and Tipperary would have claimed the title. That would have broken the Cats' dominance two years earlier and it's on such small margins history is decided.
Brendan Maher lifts Liam https://t.co/xSiFnJFTYK

— The Sunday Game (@TheSundayGame) September 4, 2016
WHY THINGS CAN GO RIGHT AFTER 2016
Age Profile
The men that won an All-Ireland double in 2010 are now in the prime of their hurling careers - in and around 27-years-old. They have tasted success before, know what the failure that can follow feels like, and they are aware of the pitfalls they slid into before. They have both plenty of experience and miles still left in the legs.
Management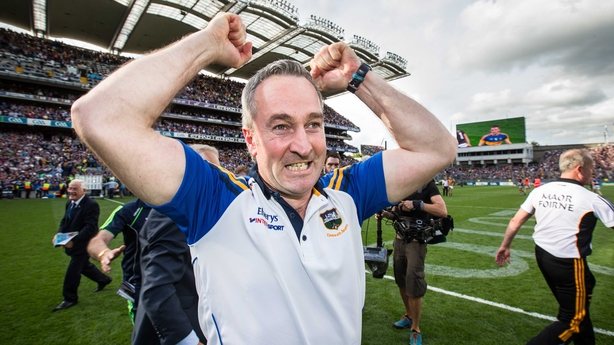 Once Liam Sheedy and his entire management stepped down, the Tipperary County Board were left scrambling. Declan Ryan was the man who stood up to fill the gap and despite reaching the 2011 final, in many ways he had an impossible job. Eamon O'Shea followed and the ultimate success eluded him in 2014 too. In came Michael Ryan, who was anointed a year ago, and he's delivered Liam MacCarthy at the first time of asking. He isn't going anywhere and will be driven to build a lasting legacy.
Kilkenny
The Kilkenny team of 2016 aren't the Kilkenny team of 2010. There's no Henry Shefflin, JJ Delaney, Tommy Walsh, Eddie Brennan or others. The Cats will still be All-Ireland contenders in the years to come, but they don't look capable of dominating the landscape like they did for much of the past 15 years. That means Tipp are in a position to win more, with Waterford setting themselves up to be the side that could give them the greatest trouble over the next few summers.