Kilkenny forward Eoin Larkin admits he's been playing catch-up this summer after a belated return to action, but feels he's finally hitting peak fitness.
Larkin had little time to savour his ninth All-Ireland triumph last September as he was deployed to Syria on peacekeeping duty with the Irish Army.
The 32-year-old came back into the fold in May having missed the league campaign and facing an uphill battle to get up to speed for the business end of the championship.
Ahead of this afternoon's showpiece decider with Tipperary (3.30pm, live on RTÉ One), the James Stephens man said he's now where he needs to be.
"You need to be up to the pace of things. If you're not, you'll be caught out."
"It was a case of playing catch-up," Larkin told RTÉ Sport. "It's definitely taken me a lot longer to get into things than I would have expected coming back.
"Thankfully things are starting to turn around for me now and hopefully I'm coming into a bit of form.
"You need to be up to the pace of things. If you're not, you'll be caught out."
Brian Cody's men were almost caught out themselves against Waterford in the semi-final.
Walter Walsh's dramatic goal forced a replay, which Kilkenny just edged. Larkin warned it's a lesson that must be heeded.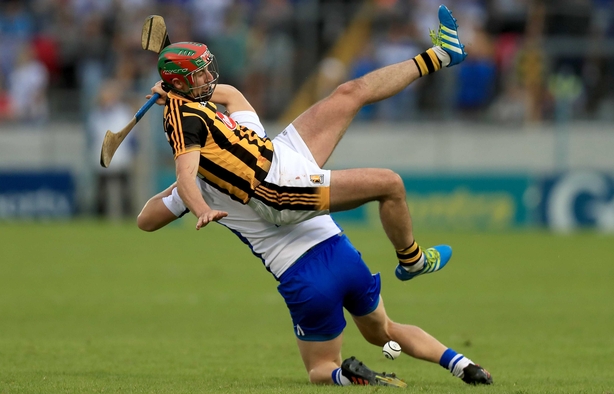 "We didn't play as well as we could have the first day. Credit has to go to Waterford for that; they played exceptionally well and didn't let us play.
"We were lucky to get out with a draw and we improved things a small bit the following day. We were delighted to get out with a win."
Larkin's sentiments are echoed by another member of the Defence Forces, Paul Murphy, the teak-tough corner-back who embodies the unshakeable belief and commitment in the Kilkenny camp.
"There was a part where you were going, 'it's dangerous here', but when I look back on it I can genuinely say I wasn't panicking," the the 27-year-old insisted.
"Obviously it's in your head that there is a fair chance we could lose this match because everything Waterford seemed to hit was going over the bar.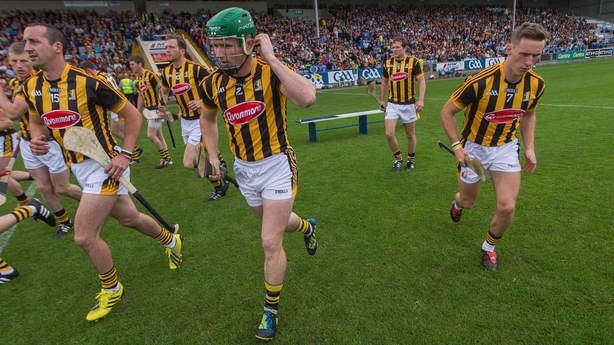 "They had the momentum, but at no stage did I say this match is finished, it's over. I don't think any player did because we wouldn't have pulled back a five-point deficit if we did.
"Lads were delighted to have a second chance, they were so fired up for [the replay]. Lads' mentality was upped again a small bit."
For Murphy, today represents the sort of challenge he and his team-mates absolutely relish.
"There's nothing better to focus the mind than Tipperary," he said.
"We just seem to get the best out of each other. That's one thing that's stood out over the last few years.
"They look very fresh and they look like they've real focus. They've a savage hunger about them."
Watch live coverage of Kilkenny v Tipperary on RTÉ One and RTÉ Player from 1405 and follow our live blog on RTE.ie. Listen live on RTÉ Radio 1 from 1300 to include coverage of the Tipperary v Limerick minor final and watch highlights of all the weekend's GAA action on The Sunday Game from 2130 on RTÉ2.