On Sunday afternoon, Kilkenny and Tipperary renew familiar battle.
For the fifth time in eight years, these gladiators of hurling will contest the All-Ireland final at Croke Park.
Tipperary sport the deeper scars, with three defeats to the Cats' sole loss in 2010, though that denial of the five-in-a-row undoubtedly cut deep.
They last met at this stage in 2014, when an epic drawn game was followed by Kilkenny raising Liam MacCarthy after the replay.
September 7, 2014
Kilkenny 3-22 Tipperary 1-28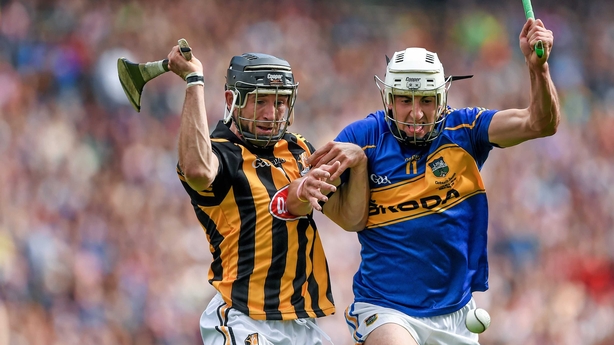 54 scores. Only nine wides. Nothing between them.
The greatest final of all time? An impossible argument to settle but the first decider between these counties to end in a draw was an exhilarating exhibition of skill and commitment that seared itself into the memory.
Patrick 'Bonner' Maher raised Tipp's first green flag and they could have two more from penalties but, in the final championship match where three players on the line were permitted, Seamus Callanan and John 'Bubbles' O Dwyer both had shots on goal saved.
Tipperary led by 1-13 to 1-11 at the break but goals from TJ Reid and Richie Power (his second) swung the momentum back Kilkenny's way in the second half.
Callanan, O'Dwyer (both 0-5 from play) and Richie Hogan (0-7) traded spectacular points as Tipperary closed a three-point gap in the final five minutes.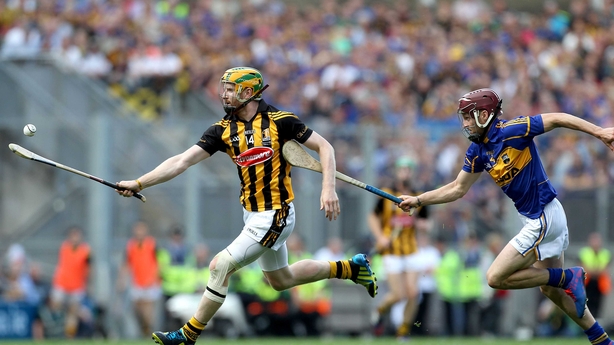 "It was a crazy game really," reflects Power. "There was a score every minute or 90 seconds, which you don't expect in an All-Ireland.
"We were living off scraps in the forwards for the first half. Tipperary started fierce well.
"After half-time we seemed to get a stranglehold on the game, and put ourselves in a position to push on and win.
"It was really topsy-turvy. Up and down the field, scores from all over. Nearly every ball hit at the post went over that day.
"It was edge-of-the-seat stuff if you were in the stands but from a player's point of view, your tongue was hanging out every minute. It was that quick it was phenomenal really. And to be part of it was extra special."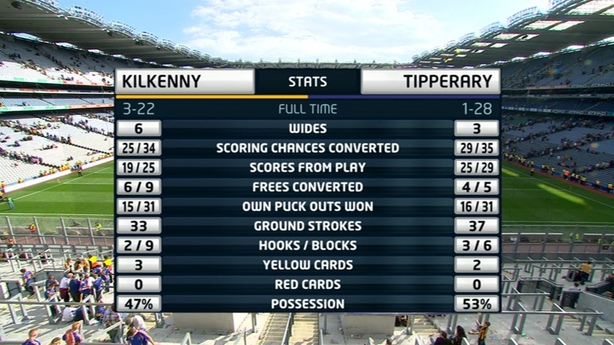 With 20 seconds left on the clock, Brian Hogan bore down on the Tipperary 45 and collided with defender Padraic Maher. A free to win it? Yes, but not given the way many expected. Referee Barry Kelly had penalised Hogan for charging, much to the disbelief of Kilkenny manager Brian Cody.
The final puck of the game. O'Dwyer stepped up and launched the sliothar high towards the Davin Stand end. The Tipperary fans celebrated but the umpire took the wise step of consulting Hawk-Eye.
Two-time All-Ireland winner John O'Brien replaced Callanan before the free was taken.
"It was a great game to watch," he recalls. "You could tell from the scoreboard alone it was a classic but you don't really realise until afterwards when you read the papers and watch The Sunday Game.
"I only came on for the last few minutes, when Bubbles was shooting the free.
"I could see what Eamon was doing, in case Bubbles didn't reach the goals, but I knew going on he would have enough distance and more. It was just unlucky that it tailed off.
"From where I was standing I could see that it had just tailed off, so I kind of knew even before Hawk-Eye came back."
Richie Power was grateful the score-detection system had been introduced at Croke Park the previous summer.
"I didn't even look at Bubbles hitting it. I turned around and was looking up at the screen at the Hill 16 end, just waiting for the Tá or the Níl.
"Luckily enough, the umpire called for Hawk-Eye and it was in play. I have a sneaking suspicion that if Hawk-Eye hadn't been in play at the time that the point would have been awarded.
"I'm not sure if the umpire knew too much about it and the Tipperary crowd behind the goal were all celebrating so that could have made up his mind to award the point."
"Tipperary scored 1-28, which would win most games, but it didn't on that day.
"We were lucky to get out it with a draw, with Hawk-Eye and Bubbles' free, and very happy to get a second bite of the cherry."
September 27
Kilkenny 2-17 Tipperary 2-14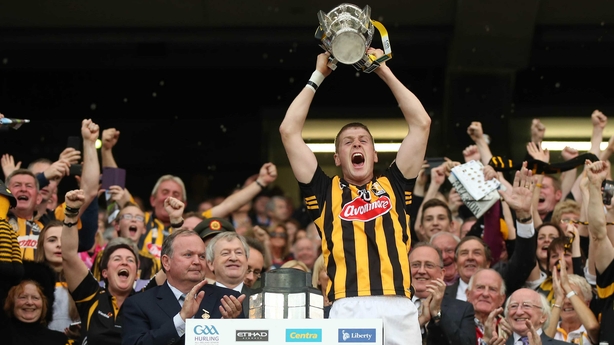 Managers like to say that the scoreline never lies but sometimes it does.
A 69th-minute goal from Callanan obscured the fact that Kilkenny had built a six-point lead just after the hour mark of this replay.
It never reached the intensity of the drawn game but, as ever with this pair, fascinated until the final whistle.
Again Tipperary led by two points at half-time, 1-07 to 0-08, thanks to Callanan's first goal of the day.
But Kilkenny produced their now customary blitz upon the restart and scored five points without reply.
The Munster champions fought their way back, and an O'Dwyer penalty tapped over the bar made it a one-point game.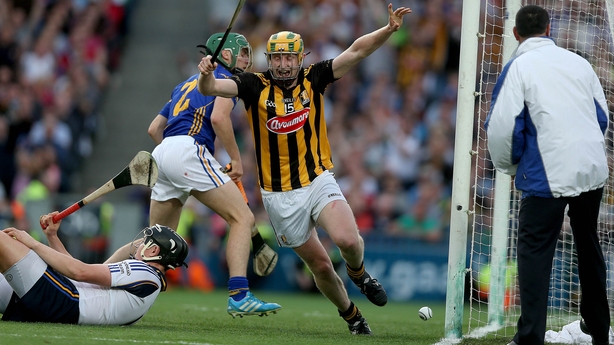 But two goals in the space of four minutes from brothers Richie and John Power ensured Kilkenny's name would be on the cup for the 35th time.
"That made it that extra bit special, to be playing with John, who started corner-forward on the day," admits Richie.
"The two of us getting the goals was a huge thing for the family and it was great to share that with John. To win an All-Ireland with your brother on the field is huge. It's something that I'll never forget and is probably the best memory that I have of playing with Kilkenny."
"I think we deserved it. Our defence on that day in particular were absolutely outstanding.
"We hurled very well and put ourselves in a strong position to win the game, by maybe more than three points."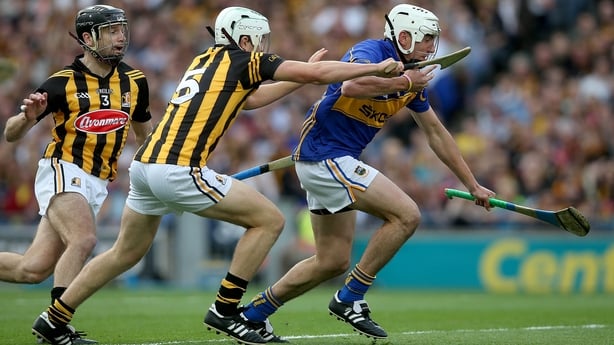 O'Brien feels that Kilkenny, who benched Walter Walsh, Joey Holden and Hogan for the replay, learned more than an unchanged Tipperary from the drawn game.
"Tipp got something like 1-22 from play the first day, which is a huge score. The second day we only got 10 from play, which tells its own story.
"We went out and tried to play more or less the same game as we did the first day.
"Kilkenny made three changes, big calls. They got their match-ups right. Kieran Joyce came straight in on Bonner, who had had a good game the first day and snuffed him out, Padraig Walsh and John Power came in."
The Toomevara man says that the Cats successfully adjusted their tactics to address the concession of such a big score in the drawn game.
"From the minute go, they dropped the wing-forwards back very deep and the midfielders went deep. They were very defensive and suffocated Tipp. Tipp had thrived on that space and Kilkenny knew it. To make it more of a dog-fight suited them better.
"In the first few minutes of the game Tipp were hooked and blocked two or three times and that kind of set the tone for the day.
"We were still two points up at half-time but they came out in the second half and got the first five scores to turn it around. We chased it for the whole second half but when you're chasing Kilkenny it's very hard."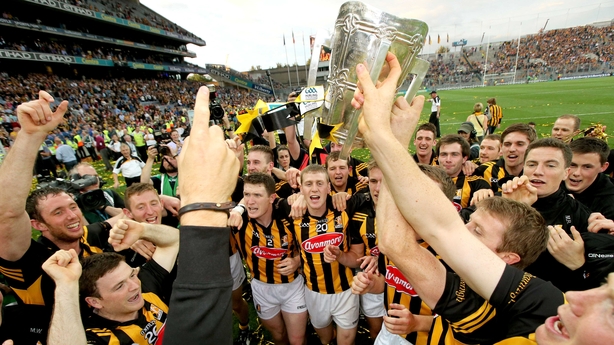 "We did a lot of work in the three weeks building up to the replay," remembers Power.
"The changes that Brian made... he put great faith in the guys that came in. He got the match-ups perfect. We looked at the Tipp team, the Tipp forwards and obviously guys of the calibre of Callanan need to be well-marshalled.
"From a forward's point of view we tried to position some of our players on their backs too. It all comes down to the finer details. We knew there was never going to be an awful lot between the sides so if you can get that bit of an edge from a tactical point of view you do it."
Out with the old, in with the new
Two years on and legends of both counties have stepped aside.
Henry Shefflin, Tommy Walsh, and now Power himself watch Kilkenny from the stands, while Eoin Kelly and Lar Corbett are among those to join O'Brien in hanging up their hurls.
"Tipperary have five or six new players. Kilkenny are something similar," observes O'Brien.
"Myself and Eoin (Kelly) were on the bench so we weren't seeing much game time but Larry (Corbett) was playing and he's a loss. Conor O'Mahony and Shane McGrath are big losses.
"Kilkenny have some serious losses as well. JJ is gone, Brian Hogan took part in the first game, Richie Power is a huge loss."
"I think Tipp are stronger now because they're settled more. As we went along in 2014 we got our settled team.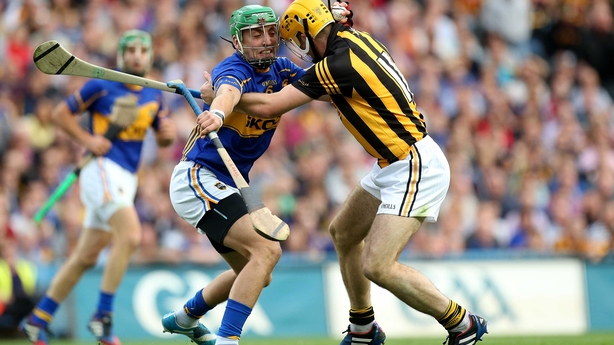 "James Barry was there in 2014 but he's really settled into it. I think he's the best full-back in the country at the moment.
"Conor O'Mahony got injured in 2014 and wasn't there for the last few games so we weren't sure who centre-back was. Having Ronan Maher there, knowing who it is, makes a huge difference.
"I think Tipp are more settled than Kilkenny. Their backs are probably playing better and with the addition of John McGrath and Michael Breen, they are probably stronger.
"There might be one or two changes here or there, Bubbles might come back in. But Kilkenny are still trying to find what the best mix is. Whether that will weaken them I don't know. They have a habit of throwing in guys and them doing very well."
"It will be felt on Sunday from an experience point of view but both teams have found new players as well," agrees Power.
"Tipp with the likes of John McGrath and Michael Breen, and Kilkenny with guys like Liam Blanchfield."
That said, Power feels the Michael Fennelly's absence will be huge disadvantage for the reigning All-Ireland champions.
"Missing Michael will be a massive, massive loss in terms of the leadership qualities, his physique and his all-round ability.
The managers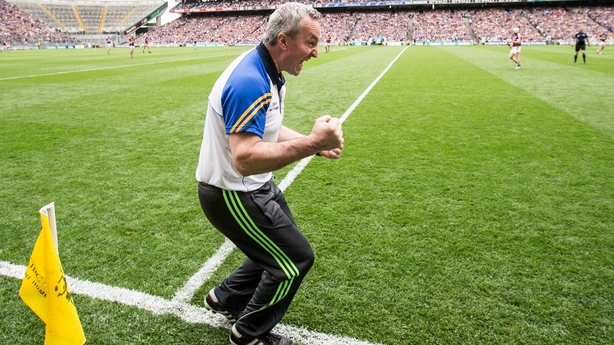 There has been change on the sideline too.
Michael Ryan has reached an All-Ireland final in his first year in charge, after serving in the management teams of Liam Sheedy and Eamon O'Shea.
He is perceived to have added more brawn to Tipperary's undoubted flair.
"Michael was involved in 2008, '09 and 10 so he knows the group of players. He was gone for 11 and 12 but was back in in 13 and 14," states O'Brien.
"He would have been waiting, and seen what he liked and didn't like about what Eamon and Liam were doing. He would have learned a lot.
"He has brought in players that are able to cover the distance. If you're corner-forward, you have to get around the field.
"Niall O'Meara, Dan McCormack, Bonner. There's serious work-rate in those guys. You mightn't get as many scores from them but that work-rate is needed."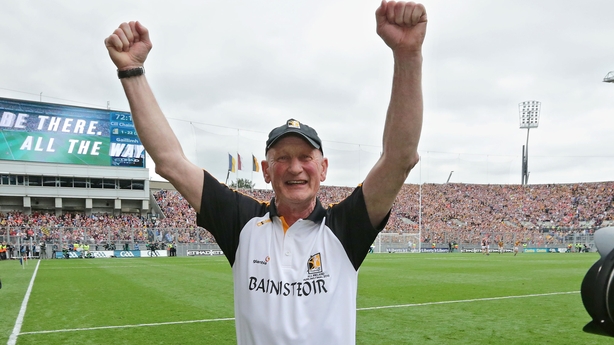 As for the man in the Kilkenny hotseat, what more is there to say about the greatest hurling manager of all time? Victory on Sunday would give Brian Cody an awe-inspiring 12th title in 18 seasons.
People often ask 'how do you keep doing it, coming back year on year?', muses Power.
"It's the hunger that Brian instils in people. It's the players' ambition to be the best and get to an All-Ireland final.
"You have the winter break to go off and enjoy yourself but guys know that come January you're getting back into the grind again and your social life pretty much stops.
"Kilkenny are in that routine. You make your sacrifices for Kilkenny hurling, to be back in Croke Park the first Sunday of September."
Final countdown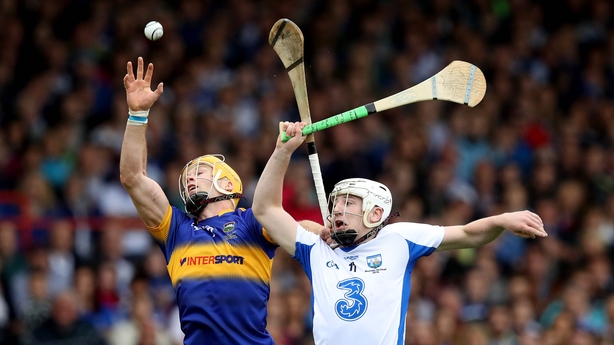 And what of this year's instalment? Will it be three-in-a-row for Kilkenny or Tipperary's second title of the decade?
John O'Brien: "On paper, I think we're stronger than Kilkenny but they bring such intensity to it. Some of their players might not be as skilful as the players that are gone but they give you everything. Brian Cody brings that out in them.
"They'll bring back in players to do a specific job on certain Tipperary players, you'd expect the likes of Kieran Joyce to come back in to mark Bonner.
"You'd hope that Tipperary will see these match-ups and move players that are being man-marked, try and make Kilkenny think a bit more, and create the goal chances.
"Any time you beat Kilkenny you have to score goals. Tipp are good at that but Kilkenny won't play the game that they did the first day in 2014. They'll play much more like they did in the replay. You'd hope for an open game of hurling but I don't see it happening for the first 15/20 minutes.
"I think Tipperary will do it. There are a lot of guys there a long time. They're very young but they've played a lot of games. The team this time around aren't afraid to win it any way. They know how to adapt on the field."
"When you come up against Tipperary in an All-Ireland final, it's a phenomenal task, and Sunday will be no different."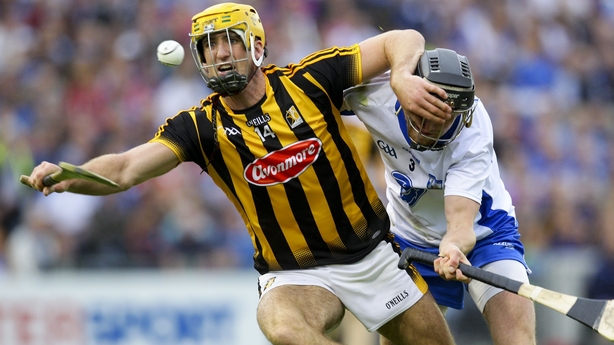 Perhaps unsurprisingly, his erstwhile opponent disagrees.
Richie Power: "Tipperary have a forward line that can hurt any team. If Kilkenny are going to win this game they'll have to nullify Tipperary's goal threat.
"I think if they can stop Tipp from scoring a goal, Kilkenny will win but to do that is going to take a massive defensive effort.
"It's set up for a tactical battle but the physicality and intensity that this game is going to be played at is going to be huge."