Kilkenny are gunning for their third All-Ireland victory in a row but star player Richie Hogan says they can't afford to think in those terms having been tripped up on previous treble tilts.
Sunday's final against Tipperary (3.30pm, live on RTÉ One) will be the fourth time under Brian Cody, who took over in 1999, that the Cats have been in contention for a trio of Liam MacCarthy successes.
But 2004 saw defeat to Cork, and the triple chasers in 2013 were undone by Dublin in Leinster and the Rebels again in the quarter-finals.
Sandwiched between those campaigns was the 'Drive for Five' in 2010, as the then four-time winners attempted to become the first team to land five senior All-Irelands in a row.
It was not to be, however, as Tipp - inspired by a Lar Corbett hat-trick - claimed a famous victory in the final. 
And Hogan, who has seven SHC medals to his name, has admitted that dwelling on the cumulative picture was a distraction in previous years.
"It was [on the radar] in the past," Hogan told RTÉ Sport.
"In different years, when we were going for three in a row, but it doesn't help us to think about it.
"Whether it's three in a row, five in a row, one in a row, it still definitely means as much"
"So whether it's three in a row, five in a row, one in a row, it still definitely means as much.
"We don't care about the last two All-Irelands, we want to win this one and it's all about winning the 2016 Leinster final, 2016 League, 2016 All-Ireland for us."
Those defeats now feed into the simple message that emanates from the Cats' lair.
"It's very simple: it's all about what's happening now," says the 28-year-old, channelling Cody.
"If we want to sit on past glories and reminisce about days that have gone by, you won't be long about moving on and then there'll be a sense of regret.
"There is more in this panel of players.
"We want to win this year's All-Ireland, we don't care about last year's All-Ireland, we don't care about next year's All-Ireland. We want to win this one that's available now, just like every other team."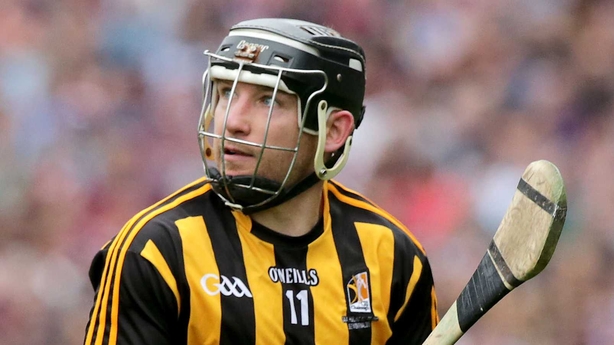 The Danesfort attacker also relayed  a story about his helmet, explaining that it has seen more championship action that he has.
"That's my dad's helmet, " he said. "He bought it sometime in the 70s or 80s. He wore it playing for a long time and I used to wear it around the house as a child and it's the same helmet that I wear today.
"He gave it to me when I was about 10 or 11 when he had finished playing so it's a nice thing to take with you.
"It's got a few crack and a few belts and bruises in its time but it's still the most comfortable helmet that I have and it's something that I'll wear in all the games that I'll play for the rest of my life."