Former Dublin star Barry Cahill has called for major changes to the Gaelic football Championship, warning that that the Leinster and Munster titles have lost their attraction.
Dublin can win their 11th Leinster crown in 12 seasons against Westmeath on 17 July while Kerry, who meet Tipperary in the Munster final on Sunday, have only been absent from the provincial decider twice since 2002.
Speaking on RTÉ's GAA Podcast Jones' Road, Cahill said: "There's no doubt that particularly in Leinster and Munster, the appeal of a provincial medal isn't there. Dublin playing a Division 4 team in a Leinster final doesn't make any sense."
"The Connacht final will be quite good, a novel pairing [Galway and Roscommon] but Mayo have dominated for the last five years.
"The Ulster championship is the only one that's creating any bit of intrigue and curiosity."
The St Brigid's man, who won the Sam Maguire with the Dubs in 2011, suggests playing off the provincial championships before the Allianz Football League as a way to sustain interest.
"I'd put the provincial championships earlier in the year, maybe March or April time, and then have the League.
"The League is a much better competition - teams are playing each other week in, week out.
"You have seven games over 10 weeks, so lads aren't doing 10 or 12 sessions per game.
"You're playing against teams of your own standard and then you have the All-Ireland series after that."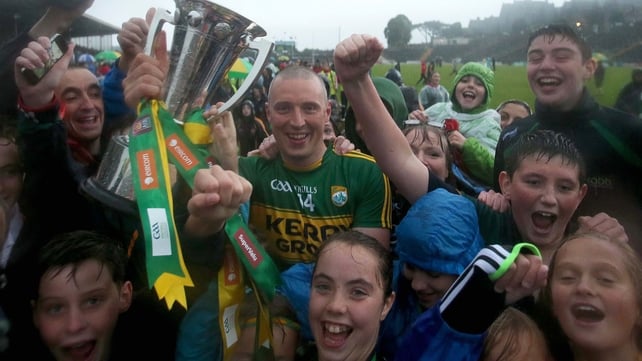 Cahill also criticised the lack of appetite within the GAA to reform the All-Ireland football Championship, which has retained the same essential format since the introduction of the qualifiers in 2001.
"If you were sitting down today with a blank canvas and put together a senior inter-county football structure, you'd struggle to come up with a worse version than what currently exists," he said.
"If you lose your first provincial championship game, the back-door isn't appealing for players."
"These conversations have been going on for years, and they're falling on deaf ears," agreed Fermanagh forward Tomás Corrigan. "When are they ever going to change it?
"It's this archaic system that's been in place from the 1800s. There's been no change bar the back-door, which favours the bigger teams."
"There has to be a serious change because the lads in the weaker counties just aren't going to bother. There's no carrot for them there any more."