After gaining promotion to Division 1 of the league during the spring, there is a real sense that Cavan football is on the up again.
The Breffni County lead the way in Ulster with 37 titles, but when you take into account that the last two wins came in 1969 and 1997, it shows the extent to which success had dried up.
This decade has seen a useful crop of underage talent emerge, leading to provincial U-21 glory. It's taken a little while but so far in 2016. the fruits of that endeavour are beginning to shine through.
Their march towards the league's top flight saw Cavan play a more offensive game and in their championship opener against Armagh, they assumed control from the off and never relinquished it.
On Sunday next, Tyrone are the opposition in the Ulster semi-final - a telling barometer then on how far they've actually progressed.
Clones will be the venue for the fourth meeting between the sides this year and follows on from the Division 2 final which the Red Hand won by five points.
RTÉ analyst Bernard Flynn has been impressed with Cavan's progression, but feels they will have a tough task this weekend in trying to break down Tyrone's counter-attacking and defensive set ups.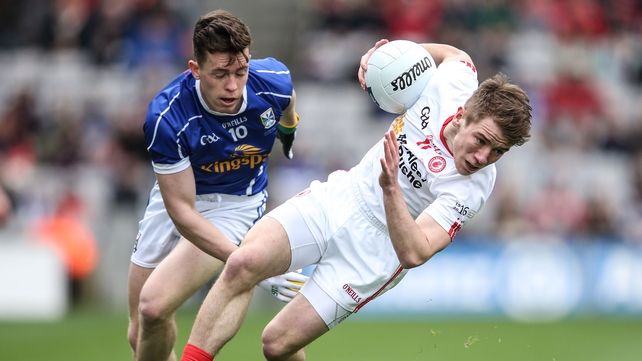 The former Meath star poses this question: "Are Cavan tactically astute to break down Tyrone's brilliant defensive system, allied with a swift counter-attacking thrust they have"?
In reply, he says "that this current Tyrone team are nearly impossible to break down".
Reflecting on the recent meeting between the counties, the two-time All-Ireland winner added: "In the league final, Tyrone snuffed out David Givney, Seanie Johnston was taken off and Gearóid McKiernan only came into it when the game was effectively over.
"They are big players for Cavan but Tyrone completely swamped them, chewed them up and didn't allow them any space at all."
"I was impressed with Cavan against Armagh, but the big question now is what system Terry Hyland is going to play on Sunday? If he can't come up with something new, then his side will be beaten."
Flynn, however, is predicting that the Hyland's men will thunder into this weekend's encounter.
"I think they'll throw the kitchen sink at Tyrone," he said.
"Cavan won't fear them and their confidence is high after getting up to Division 1."
"If their big players perform, they have a real chance, but it's Tyrone for me by three or four points."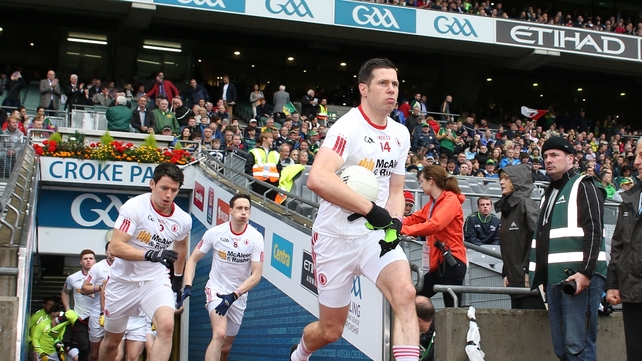 And what of Mickey Harte's side?
Flynn reckons they'll have a long summer, but only if they land provincial honours.
"If Tyrone win Ulster, I think they'll get to an All-Ireland final. I don't see them getting to an All-Ireland final through the back door.
"They have some serious underage footballers and it's only now that they are starting to explode and develop."
Live coverage of Cavan v Tyrone on RTÉ One television and the RTÉ Player from 1340 on Sunday. Highlights of all the weekend's action on the Sunday Game from 2130 on RTÉ One.