I had high hopes that Clare would have a major say in this year's Championship, especially after a promising start to the year.
Last Sunday's game was all about which team took the most out of the League final replay and what we witnessed on Sunday has seriously dented my confidence in this Clare team.
I don't want to take away from Waterford's performance, because every player was immense throughout.
It was very evident from the first minute that Clare lacked leaders all over the field and what really mystified me was Davy Fitzgerald's team selection.
After seeing Tony Kelly's performance in the League final replay, I felt it was a perfect opportunity for Davy to build his whole game plan around the former Hurler of the Year.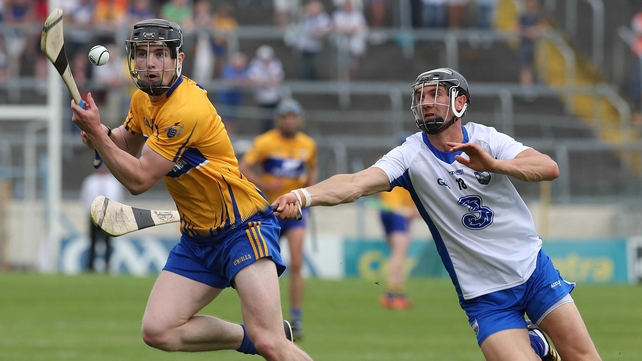 He grabbed that game by the scruff of the neck and practically won the game single-handedly for Clare.
I think everyone will understand my pure surprise that Tony was deployed as a make shift centre-back on Sunday.
How do you take your most potent and influential player out of position and play him that far away from the opposition goal?
I think this plan backfired big time and the management team need to take a lot of the responsibility for this performance.
You cannot expect to win a Munster championship game when playing your best players out of position.
Clare now face into the prospect of going through the qualifiers but if they can get players like David McInerney, Aaron Cunningham and Conor Ryan back on the playing field I would still expect them to make the quarter finals at the very least.
From start to finish, Waterford won every individual battle on the field and they should take great credit for it.
I felt Derek McGrath was holding something in reserve in the earlier fixtures.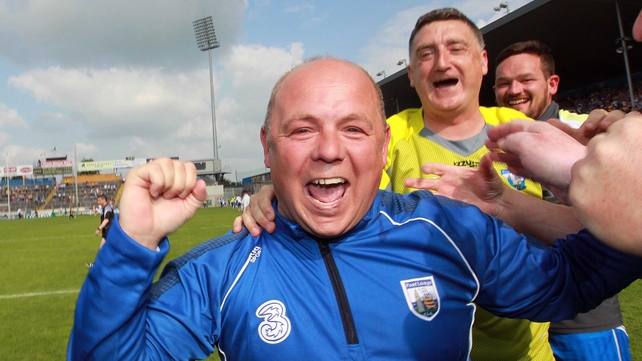 The call to start Austin Gleeson on the edge of the square last Sunday was something I didn't see coming, with a fit again Maurice Shanahan selected to play.
From the outset Gleeson was the go to man for Waterford, he was a real leader. It is hard to imagine that this guy is only 20 years old.
Even his physique has changed in the last 12 months. We are used to seeing him make these lung-bursting runs up the field but positioning him closer to the opposition goal makes him a serious threat every time he wins possession.
The sublime side line cut with 15 minutes to go typified his qualities to guide this Waterford team at a time when it looked like Clare might make a game of it.
If Gleeson continues in this rich vein of form and can stay injury free, we could well be talking about the Young Hurler of the Year and even more top honours.
Another master stroke from McGrath on Sunday was the selection of Pauric Mahony at wing forward.
Not only did he take over the free-taking duties, he led the team in attack and the ability to win primary possession was incredible for a guy who was starting his first championship game since 2014.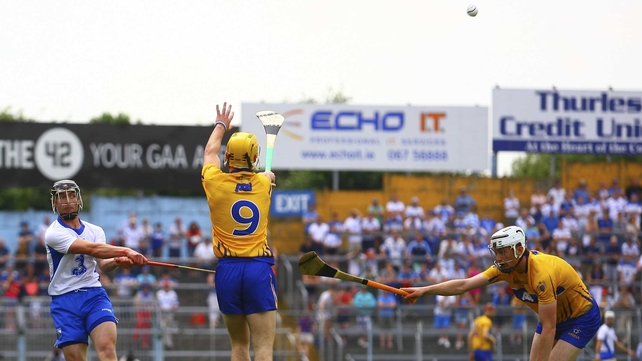 Every time he stood over a free on I was confident the white flag would be raised, and this in a game were wides were a major factor.
It's a major plus for Waterford as they have struggled to find a consistent free taker in Mahony's absence.
Personally I was delighted to see Pauric back on the playing field because I know how hard he has worked to get himself back into this Waterford side.
And his return is just another added bonus for a Déise panel that is looking stronger every day we see them.
Tom Devine and Jake Dillon both made an impact when they were introduced and will no doubt give the management team plenty of selection headaches.
Waterford are now preparing for their seventh provincial final in 10 years which is an incredible achievement in an extremely tough Munster setting.
With the return of Mahony and the finding of Gleeson's most dangerous position, it's hard not to be impressed with the Waterford effort.
Not everything was perfect on Sunday but with five weeks to go to the Munster final, I would fully expect Derek McGrath to have his charges ready to go to war again.
Clare face the long road through the qualifiers but could we possibly see a fourth episode in this new found rivalry later in the summer?
An All-Ireland semi-final is the very least that Waterford fans will expect this year and if they can build on this impressive display Sunday, we could see Kevin Moran climbing those steps in September.
Only time will tell but step one was definitely passed with flying colours.