Antrim GAA will review a video of Saturday's one-point loss to Meath in the Christy Ring final before deciding whether or not to appeal the result after conflicting reports about the final score. 
The Royals lifted the trophy, and claimed a place in next season's Liam MacCarthy competition, with a one-point win, 2-18 to 1-20.
It was a sensational comeback from the Royal County as they came from behind with a late flurry of scores against pre-match favourites Antrim. 
However, while the Croke Park scoreboard and the TG4 graphic had Meath as winners, many reporters at the game had it down as a draw in their notes.
Farce breaking out in Croke Park. Meath win by one but sounds like entire press have it level. Wonder what referee has.... #GAA

— Niall McCoy (@McCoyNiall) June 4, 2016
The scorers list for Meath recorded only 23 points in their 24 to 23-point win. 
The confusion appears to have arisen from an incident in the 63rd minute.
Ahead 1-19 to 1-15, Antrim scored a point but the TG4 graphic moved the Meath score to 1-16 and left the Saffrons at 1-19.
Referee John O'Brien from Tipperary later told TG4 that his report confirms the result in Meath's favour. 
Antrim GAA have told RTÉ Sport that they will review a video of the game before deciding on whether to appeal or not.
TIMELINE
Antrim lead by five points after 61.42.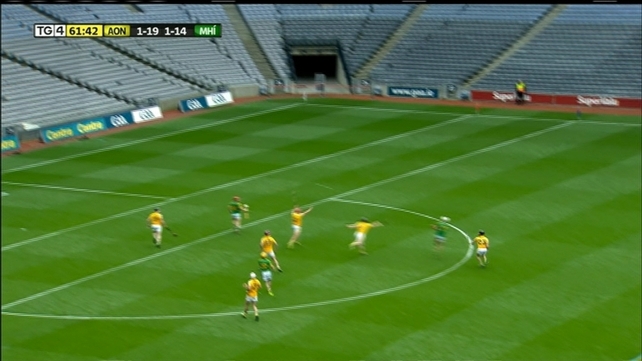 Meath's Keith Keoghan scores a point to make it 1-19 to 1-15.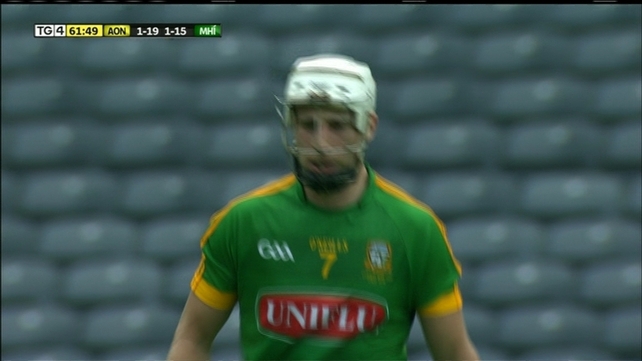 Antrim lead by four points with 62.04 on TG4 clock.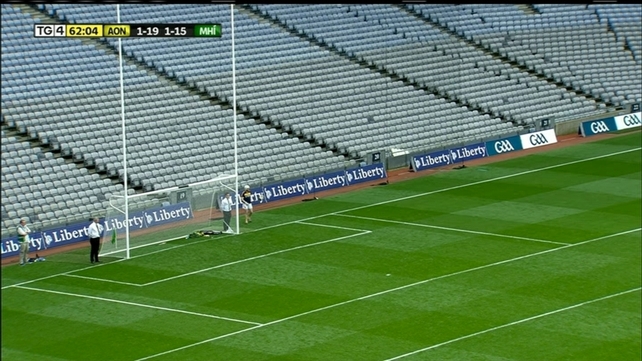 One Croke Park scoreboard has Antrim leading by two points on 62.28, while the TG4 graphic has it as a four-point lead.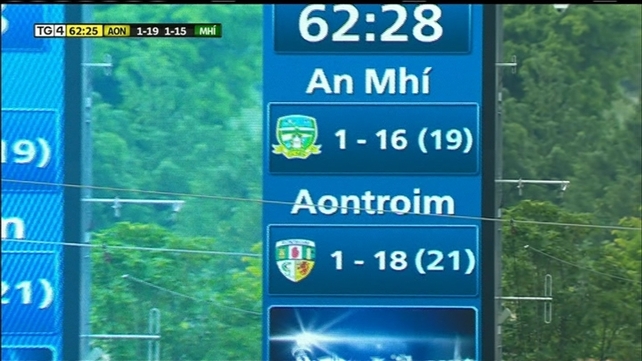 The Canal End scoreboard records the same.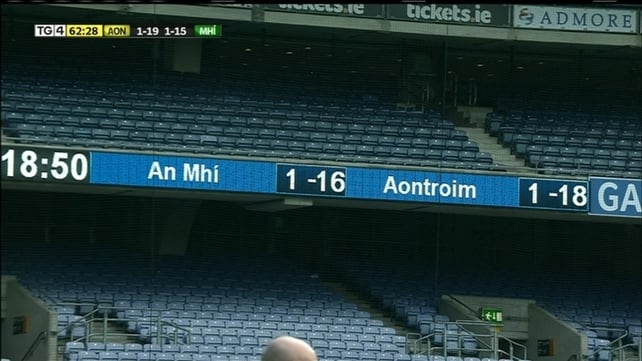 Antrim midfielder Niall McKenna (no. 9) scores a point on 62.42.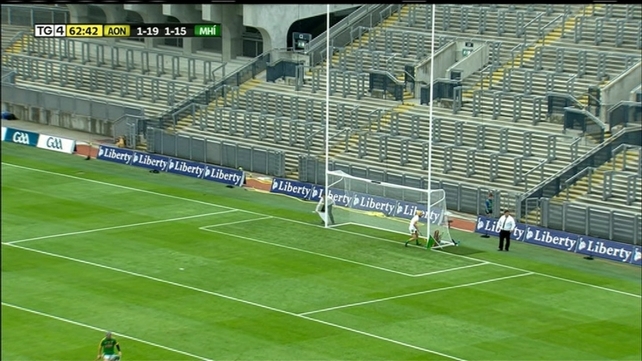 TG4 coverage cuts to Meath's Stephen Morris (no. 9) running back into position a few seconds later.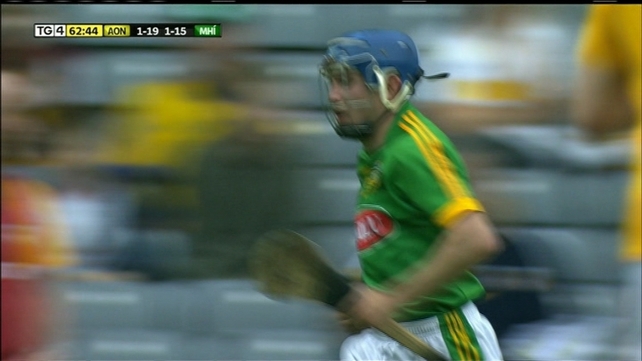 The TG4 scoreboard awards a point to Meath one second later, 1-19 to 1-16.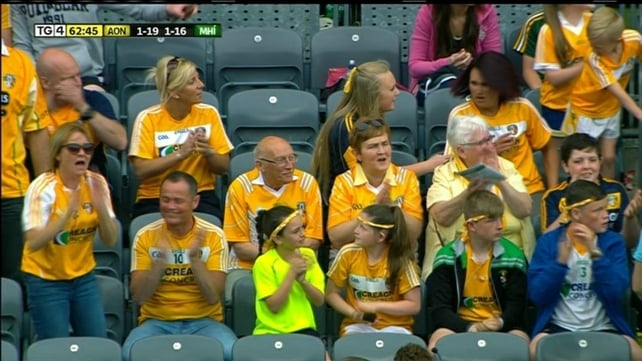 After another Meath point, the TG4 graphic has the score at 1-19 to 1-17.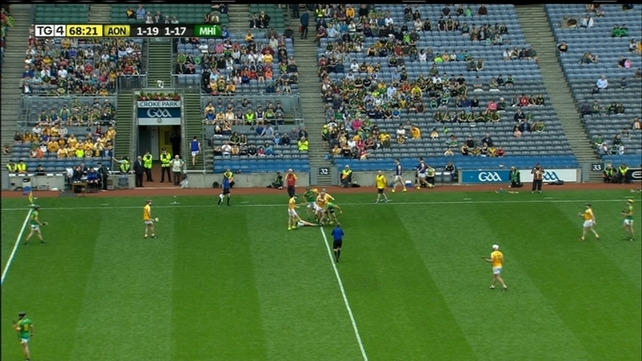 With the play in midfield, the TG4 graphic is removed from the screen.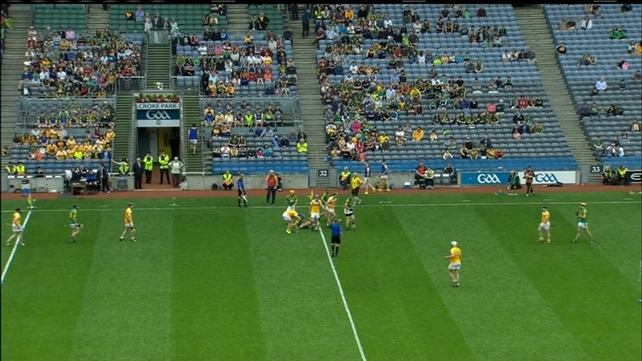 When it returns, Antrim's score moves to 1-20, while Meath remain with 1-17.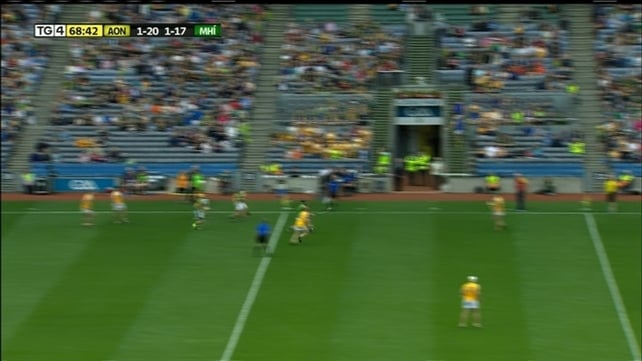 Meath sub Sean Quigley cames on in the 64th minute, scores their second goal and the last point of the game. However, the TG4 graphic awards him 1-02 in the post-game interview.