By Declan Whooley
The concession of 9-118 in five Allianz League games was evidence that Cork are yet to get to grips with their defensive structures, but that is nothing new for hurling supporters on Leeside.
Dublin's comfortable victory over Cork in March was a clear illustration that the adoption of the sweeper was very much a work in progress and that manager Kieran Kingston intends to follow suit with the tactic being honed by Clare and Waterford.
In the 24th minute of the contest at Croke Park, Mark Schutte struck the ball past Anthony Nash to effectively end the game as a contest. It completed a remarkable unanswered scoring spree of 3-06 as a shell-shocked Cork trailed by 13 points.
Kingston however seemed satisfied to sacrifice any chance of victory to persevere with a tactic that he hopes will address their leaky rear-guard.
Youghal's Bill Cooper was entrusted with the role of sweeping in and around the half-back line, a role he carried out with aplomb in last year's qualifier victory over Clare.
The sight of a forward setting up camp in his own half while his team desperately needed scores was not to everyone's liking. The message was clear: the sweeper system is here and romantic notions of 'traditional' Cork hurling would have to be parked.
"Suggestions that Cork have only had six weeks to prepare a game plan that is alien to them is short-sighted in the extreme."
What was presented in Thurles in the defeat to Tipp was arguably the correct game plan, but executed very poorly.
Whether the Rebels have the personnel and the quality to maximise what the sweeper system offers is another matter, but attempting to curb the influence of Seamus Callanan was no-brainer for a porous defence.
Former dual-player Damien Cahalane was tasked with the man-marking job, while William Egan is the easy scapegoat as the extra defender that seemed unsure of his duties.
The Tipp forward unit showed enough individual class to suggest they still pose the biggest challenge to Kilkenny.
Manager Michael Ryan will be pleased that in winter-like conditions, they still managed to keep their powder dry for the sterner examinations that lie in wait.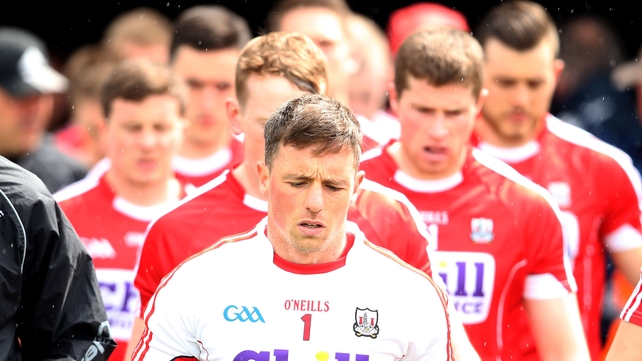 The eagerly-awaited contest was over after a bloodless 20 minutes and it will be a difficult task for the Cork management when they return to training. Quite simply, do they stick or twist?
Suggestions that Cork have only had six weeks to prepare a game plan that is alien to them is short-sighted in the extreme. It ignores the entire League campaign, not to mention last year's championship wins over Wexford and Clare before the sobering defeat to the Tribesmen.
Criticism of the defensive system also brushes over sub-standard play in general. How many times did Cork turnover possession in the first half alone, or worse still, play the ball over the sideline when trying to pick out a team-mate?
A common sight was a Cork defender on the burst, with time and space, visibly hesitating with the ball. The decision to play it quickly or advance into space often led to neither happening.
Egan, ordinarily one of the best distributors on the team, was not alone in poor decision making and from the cosy seats it had all the hallmarks of side still struggling to get to grips with their new identity.
One of the fall-outs from the defeat, which was more comfortable than the scoreboard suggested, was that this is now a Cork team in transition, no longer the force of yesteryear.
Hardly a 'stop the presses' moment.
A decade ago Cork led the All-Ireland hurling roll of honour by two, but now trail Kilkenny by six titles. Eighteen years have passed since an U21 side reached the decider, while 32-year-old Munster scrum-half Tomás O'Leary was the last All-Ireland winning minor captain.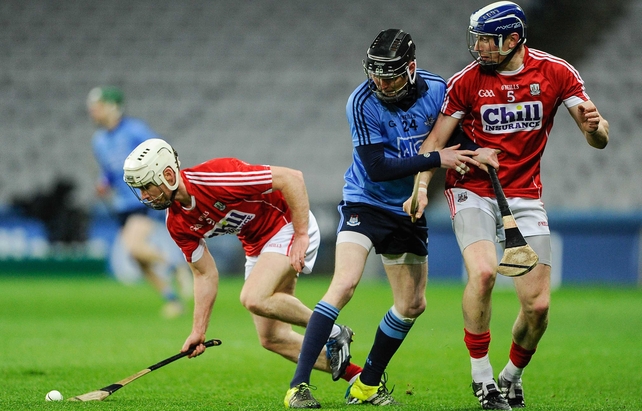 Those close to the action on Leeside know this has been reality for quite some time and one needs only reflect on the nature of recent championship exits for further proof.
In Denis Walsh's first year in charge in 2009, a Joe Canning inspired Galway had seven points to spare in their qualifier victory. In 2010, 2011 and 2015, they bowed out after 12-point defeats.
Two years ago Tipp coasted to a 10-point winning margin in the All-Ireland semi-final after Cork tasted provincial success for the first time in eight years.
Humbling defeats against top tier teams are no longer isolated incidents and perhaps the 'cocky Cork' and references to the 'Leeside swagger' should be put to bed.
That was the traditional view held when Cork were hurling kingpins, and at the very least dining at the top table.
Question marks over training facilities, a drop in standards in the club game and a serious fall from grace at underage level means supporters may have to get used to feeding on scraps for a few years.
Word from the camp is that Kingston has brought more professionalism to the camp and it's clear the current struggles go far deeper than defensive tactics and the use of the sweeper.
"I think we're in an era where that's not going to happen [winning an All-Ireland] for the next couple of years," former Cork star Tom Kenny told RTÉ Sport podcast Jones' Road.
"Young players will start coming through in maybe five years' time. We might have to bide our time until then."
The immediate focus is the upcoming qualifiers, but the long-term future for Cork hurling isn't quite so clear.