Former Cork hurler Tom Kenny believes the Rebels may have "bide their time" to taste glory again after their chastening Munster SHC quarter-final defeat to Tipperary on Sunday. 
The Premier were in cruise control as they ran out nine-point winners over their old rivals Cork in a desperately one-sided contest at Semple Stadium. 
It was a stark reminder for Cork that they are now in the purgatory of transition, and Kenny -  an All-Ireland winner in 2004 and '05 - says they must accept that only time and patience will see them emerge as genuine contenders again.
"Historically the Cork public and Cork teams always went out to win All-Irelands and to win competitions," he said speaking to the RTÉ GAA podcast Jones' Road, hosted by Damian Lawlor.
"I think we're in an era where that's not going to happen for the next couple of years. Young players will start coming through in maybe five years' time. We might have to bide our time until then.
"Maybe the Cork public need to be with this team for a while, let the management and the team work out a system that will work for them."
"In five or six years' time when those young lads come through you might see a repeat of the late 90s when the likes of Joe Deane and Donal Óg and all these lads came through. There was a ten-year spell when those lads were on top."
Cork looked like a team of lost souls as they chased the tails of their rampant opponents, a beaten docket long before the final whistle. 
Kenny highlighted the implementation of a new sweeper system as one of the major reasons Kieran Kingston's men struggled, as they look to master a way of playing that requires fluidity and understanding throughout the side.
"The sweeper system didn't work for Cork," the Grenagh man added. "It's something they'll have to look at. They were probably concerned about conceding goals.
"There were no goal chances so it worked from that point of view but the rest of it let them down in terms of distribution of the ball and the whole team working as a unit up and down the field.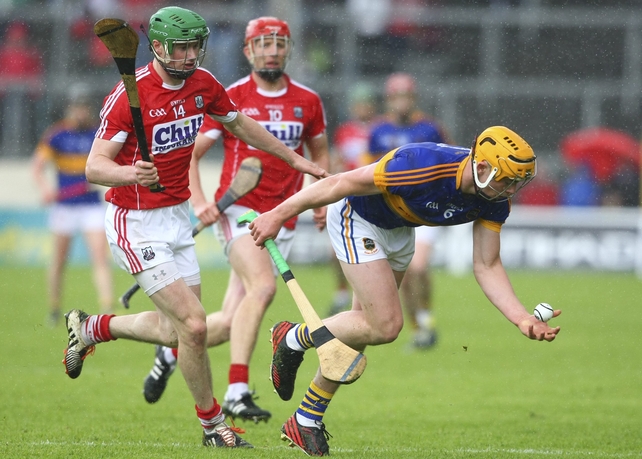 "Are Cork realistic All-Ireland contenders? You'd have to say no. Maybe the Cork public need to be with this team for a while, let the management and the team work out a system that will work for them.
"Let them work it through 2016, trial it in the qualifiers, see how they get on and try and perfect it then again next year.
"Waterford have been playing the sweeper system for close on three years. In 2014 Cork beat them after a replay in Munster so it didn't really work for them but last year it was very well played by them and again this year.
"The system worked up to a point but after that the players weren't sure what they were supposed to do. For a system like that to work you need the ball played up through the lines, hold onto possession until you can get the likes of Seamus Harnedy or Alan Cadogan or Conor Lehane onto the ball to get the scores.
"Hopefully the qualifier draw will be kind to them, get through a couple of rounds, and if they've been working on their system up to a quarter-final in eight or nine weeks' time then who knows?
"But it's hard to see them being one of the top four teams come mid-August for the All-Ireland semi-finals."