Laois manager Mick Lillis has slammed the Leinster Council for fixing the O'Moore County's provincial quarter-final with Dublin for Nowlan Park.
Laois beat Wicklow at O'Moore Park in their Leinster first round game, earning themselves a crack at the All-Ireland champions.
Lillis insists that his team should have been given home advantage and says that taking the game to Kilkenny is simply 'crazy'.
"I don't think anyone is happy with it," he said, speaking to RTÉ Sport following Laois' 3-16 to 0-18 win over the Garden County on Saturday night.
"It's not Dublin's doing, it's a Leinster Council decision and it's a crazy decision. We're not happy with it, but there's nothing we can do about it because it's out of our control.
"It think it's a pity that the people that have supported Laois over the years, the people who have put their hands in their pockets for GAA clubs over the years, the businesses in town and around the county, don't get a bit of a kick-back with the Dubs coming to town.
"The Dubs will bring great atmosphere and they will travel in numbers to Nowlan Park and it's a pity that they're not coming to Laois."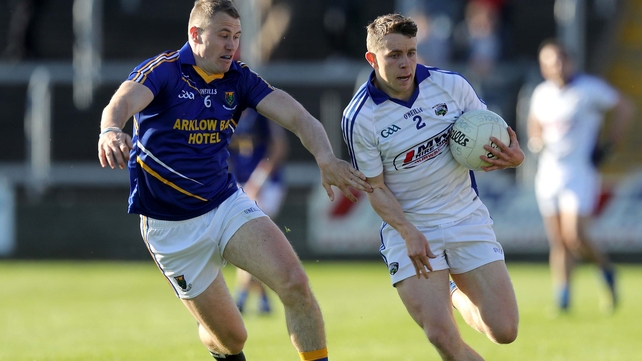 "We don't have a Messi or a Suarez so we try to eliminate mistakes, we try to work had and do the right thing." - Laois manager Mick Lillis
Lillis, however, has brushed off suggestions that his team have nothing to lose against Dublin simply because they are massive underdogs.
He believes eliminating mistakes is the best chance that they have of giving the Boys in Blue a run for their money on Saturday, June 4
"Football, no more than most sports, is about games of the least mistakes – they're not games of inspiration," he said.
"We don't have a Messi or a Suarez so we try to eliminate mistakes, we try to work had and do the right thing. The less mistakes you make, generally the greater chance you have of winning and we made quite a few mistakes against Wicklow.
"We have the same thing to lose as Dublin – we have a match to lose. But the bottom line is that Dublin are way ahead of everyone else whether we like it or we don't like it.
"Somebody said it to me the pick of the four teams today, Laois, Wicklow, Louth and Carlow, wouldn't beat them and that's probably true.
"Dublin are what they are, a fantastic team and a well-oiled machine with great physical attributes and footballers. Good luck to them because that's the way it is."
The Dubs are going for an astonishing eleven Leinster titles in 12 years this summer and are looking to add to their haul of three Sam Maguires in five seasons.