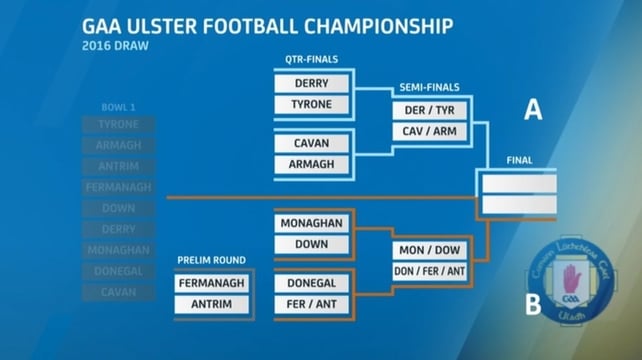 Of the four provincial football championships, Ulster is the one that is subject to closest scrutiny.
Often vilified, always interesting, it attracts more column inches than the others. From within the province supporters are proud and protective of their championship. To them it's endlessly competitive and exciting.
For critics, and there are many, the Ulster campaign reflects all that is wrong with the code. Witnessing games with an over-emphasis on blanket defending, aggression and negativity frames their opinions.
In reality, Ulster remains the only province with a championship worthy of the name. Clashes are invariably full-blooded, attritional and unpredictable. With suffocating defensive systems commonplace and skilful footballers frequently compromised, the games can be provocative and engaging in equal measure.
Seven of the nine going to post know that, with a bit of luck, winning the Anglo Celt cup is possible.
Even though some have more talent than others, each county usually possesses a belief that on a given day they can beat what's before them.
In the opening game Antrim face Fermanagh for the third year in a row.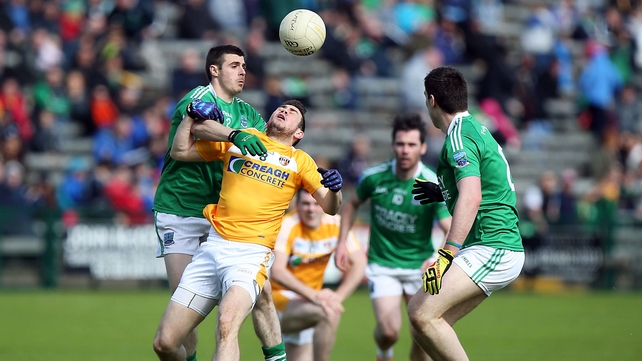 The Saffrons won a high-scoring thriller in 2014 but in a cagier reprise last year Fermanagh prevailed. A strong league showing may bolster Antrim's confidence, yet I cannot see anything other than a Fermanagh win.
In the wake of last year's defeat to Dublin, Pete McGrath made no secret of his ambition to lead the Ernesiders to an inaugural Ulster title in 2016. I admire his optimism, would expect victory over Antrim but cannot see them winning or indeed reaching the final.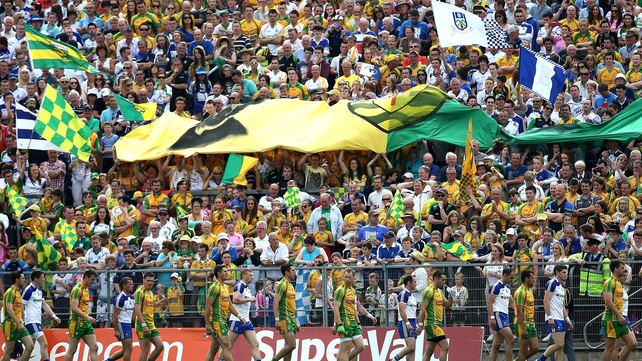 The successful team then faces Donegal in the first round proper.
Donegal's three-game winning start to the league was undone by five losses on the bounce. The McGees, McHughs, Paddy McBrearty and Michael Murphy will still provide ballast but doubts about the availability and form of Paul Durcan, Christy Toye, Neil Gallagher, Karl Lacey and Colm McFadden could compromise Donegal's chances.
Though equipped to beat the preliminary winners, the toll of appearing in the last five Ulster finals weighs heavy; players have given every last ounce for the cause and have little left.
The clash of Down and the current champions Monaghan has a sense of the inevitable. I expect a Farney win but retirements and limited mileage left in some older legs has heightened the quest for new blood.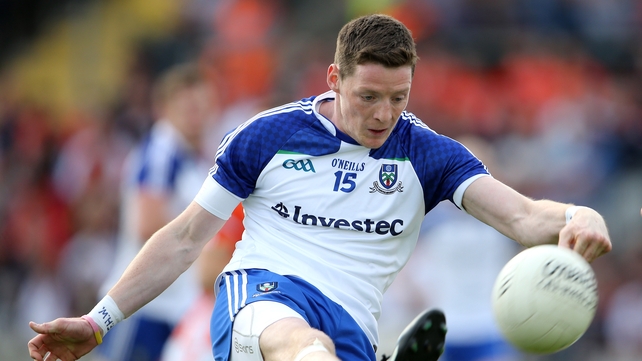 Their over dependence on Conor McManus remains and if Malachy O'Rourke's side are to retain their title he needs support. This is often provided by the Hughes brothers but their volatility can be a liability.
It will be hard to resist fast-tracking Barry McGinn into the team. He was superb in their under-21 campaign and here Monaghan may have found a real gem. Their defensive systems are suited to Ulster football, they should beat Down, but the paucity of attacking options may hamper them further down the road.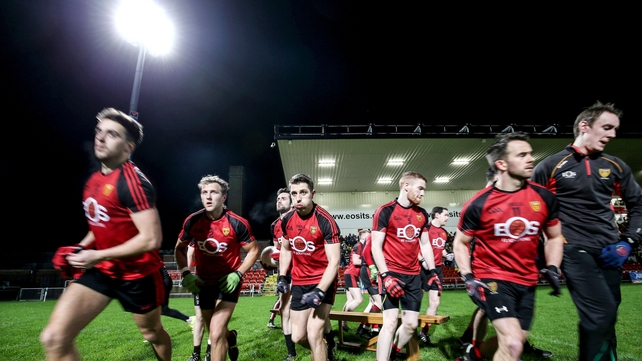 Down during the league were a mess. Pointless, at times rudderless and, with the exception of a fine performance against Mayo, disappointing. Their win against Derry in 2013 was their last championship success and I cannot see evidence to suggest a change in fortune.
Cavan in Breffni Park will fancy their chances against Armagh.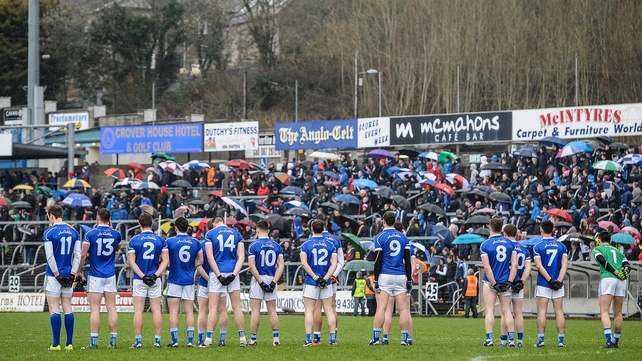 Since tweaking their approach and with a greater emphasis on attack, they are playing with greater confidence. Gearóid McKiernan has grown in status, Tomás Corr looks a good midfielder and former under 21 stars Michael Argue, Liam Buchanan and Killian Clarke have started to assume greater responsibility.
Promotion to the top flight was welcome but a suspicion lingers that the energy expended here could compromise their summer ambitions.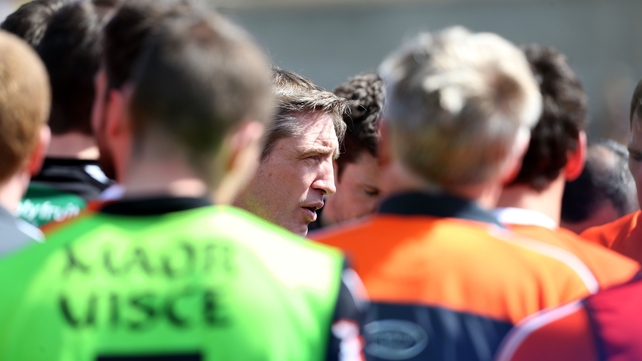 Armagh's tenure in Division 2 was brief and the unwillingness of high calibre players like Jamie Clarke to commit is unfortunate. Their earlier league clash resulted in a whopping 17-point win for Cavan. Despite the overwhelming evidence I think here is one fixture that could produce a shock result.
The clash of heavyweights Derry and Tyrone will be one to savour. There's never much love lost between the teams and Damien Barton would relish a win on his championship debut.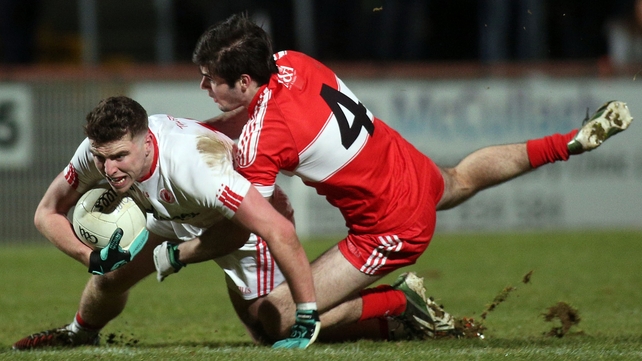 Tyrone, in my mind, are well poised to win their first title since 2010. Unbeaten in the league and with Mattie Donnelly, Mark Bradley and Conor McAliskey growing in influence they should overcome the Oakleafers.
Their twin-pronged defensive screen is highly effective; few can transition the ball to attack as efficiently and none are as durable in surviving bruising encounters.
Derry will welcome the challenge but though they have scoring power their defence leaks too many goals. Tyrone should progress provided they remain injury free and knit into the team's fabric their experience, skill and organisation
Tyrone, Armagh [a tentative choice], Donegal and Monaghan I think will contest the semi-finals.
Donegal owe Monaghan a beating but to achieve this they must transition quicker and keep Murphy, McBrearty and Eoin McHugh in more advanced positions. Unless this happens Monaghan's run of success over Donegal will continue.
Tyrone have become reacquainted with the winning habit. Last year's championship run has rekindled optimism.
I expect them to win the other semi final and when the dust settles be crowned champions.