Liam Sheedy admits Tipperary have failed to live up to expectations since the county lifted its 26th Liam MacCarthy Cup in 2010.
The Portroe man was in charge when a youthful Premier County outfit famously foiled Kilkenny's pursuit of a first-ever five-in-a-row.
But they have only managed two runner-up finishes in the subsequent five seasons - losing finals to the Cats in 2011 and 2014.
The county are now averaging a total of one crown per decade since winning four in the 1960s alone.
"It's hard to believe that over that time, they haven't managed to get their hands on another one," Sheedy told RTÉ Sport.
"I realise it's a very competitive environment but they've had a few close shaves along the way. They certainly hit the crossbar once or twice but haven't managed to get over the line.
"They'll be disappointed with that. Obviously, some of the players have moved on now and there'll be some new players coming through, but they probably have underachieved in the last number of years, not managing to get their hands on another Liam MacCarthy.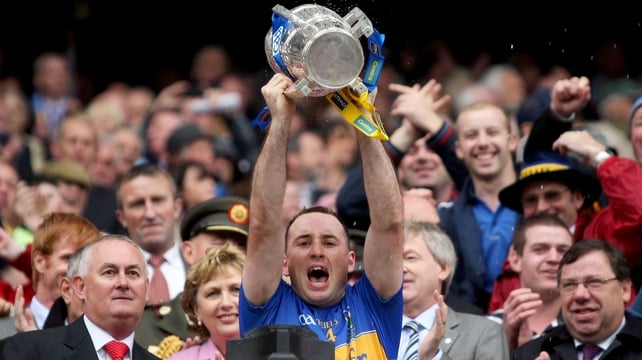 "I don't think any team bar one can compliment their strike-rate over the last number of years.
"The bottom line is that Kilkenny have run the show for the last 15 years. They're winning two out of every three and they're extremely good. They're the benchmark.
"We've all heard about the '60s when Tipp were winning All-Irelands every year but that's a long time gone now.
"This team will be anxious to try and make a mark because one in 10 simply isn't good enough for a county like Tipperary."
Sheedy believes that Michael Ryan's men are in with a shout this summer but only if they can learn to see out close games. Tipperary lost by a point to Galway in last year's All-Ireland semi-final and a late goal saw them suffer go down by the same margin in the league quarter-final against Clare.
"In 2014 they were very close. In 2015 they lost an epic battle to Galway. They haven't been miles off the pace but losing tight matches is not a great accolade for any team to have," said Sheedy.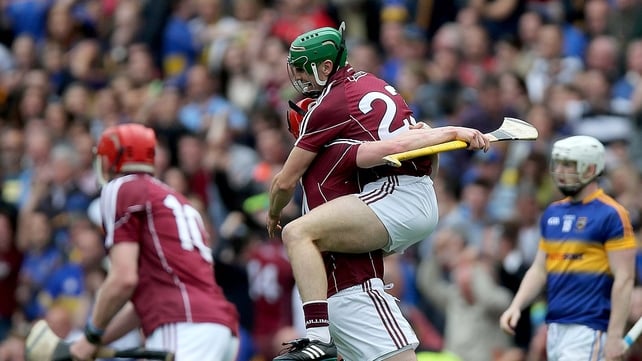 "Similarly, in the League this year they lost some games where you they felt they were in pole position and didn't manage to see it through.
"If they are (to win) they're going to have to change their ability to win a tight game. They have to show they have the mettle and steel to win tight matches and if they do they're certainly going to be a force to be reckoned with.
"In 2010 we won a quarter-final by a point (against Galway) and it was the catalyst that drove us on for the rest of the season."
The U-21 title winners of that same year like Padraic Maher, Brendan Maher and Noel McGrath are now the more established members of the squad but Sheedy has high hopes for some of Tipperary's emerging talent.
"It's an evolving group. Some of the household names that were there in my time in 2010 have now left the scene, Eoin Kelly, Larry Corbett, John O'Brien and these guys.
"But there are some new players coming through and that's probably the one good thing for Tipperary.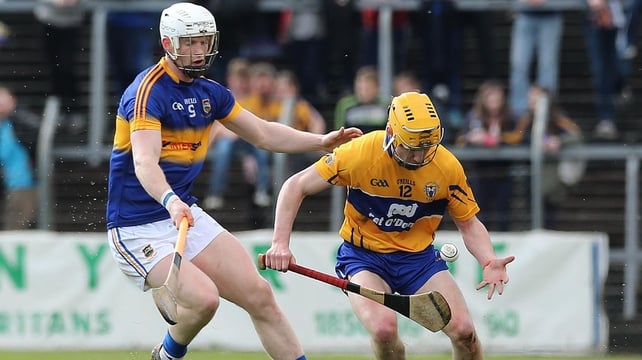 "If I look at 2016, Michael Breen, John MCGrath and Ronan Maher look to be three players who really have made the step-up.
"But stepping up in the League is one thing. It really is all about Championship.
"If Tipperary are to be successful in 2016, those three guys are going to have to have a major impact."
Sheedy agrees with Ger Loughnane that Kilkenny perhaps lack the individual stars of their previous All-Ireland-winning teams and thinks Brian Cody's champions could could be vulnerable to Clare, Waterford or Tipperary this summer.
"I think they're very good. They're well-disciplined, they're well set up, they work very hard but in my view they don't have the raw talent that's available to some of the other squads," he said of the three-in-a-row chasers.
"So the chasing pack can go into 2016 with real hope that they have a real chance.
"Kilkenny went through 2015 more or less uncontested.
"There was a bit of concern in the first 35 minutes of the All-Ireland final but they came out and smothered Galway in the second half.
"But this might be the year when one of the chasing pack manages to step out of the pack.
"Clare would be the ones that are probably on the top of everyone's lists. Waterford, if they can sort out their attacking prowess, they're really good defensively but they've got to bring more up front, and Tipperary have talent, they'll be there at the business end again."