Looking ahead to the Sunday's Allianz HL Division 1 final replay, RTÉ analyst Liam Sheedy feels that both Clare and Waterford have much to learn in terms of their attacking intent.
The drawn encounter was far from a classic, though the excitement levels did rise a few notches in extra-time.
However, the wastefulness in front of goal was quite apparent throughout. In normal time we had 35 wides (Waterford 19, Clare 16). When the dust had settled, the pair had collected 39 in total (Waterford 20, Clare 19).
Taking those stats into account, Sheedy, speaking on Morning Ireland, said: "At the end of 70 minutes (0-15 each), there were more wides than scores and we had no goals. The extra-time was a good bit better at seven points each but overall it wasn't free-flowing at any time and maybe that's something we've all got to adapt to.
"The sweeper seems to be the new system right across the country. When you got 80% of the players in the middle third it's difficult to find space. Both defences were on top, but you'd expect that due to the numerical advantage they had back there.
"Notwithstanding that I thought they were some outstanding performances. I was impressed with the defending of Shane Fives and Pat O'Connor. Conor McGrath and Shane Bennett were the only two forwards that could walk away and say they got the better of their men up front.
"Both teams have a lot to learn in terms of their attacking style. 15 points won't be enough to win matches come 70 minutes over the summer."
The former Tipperary manager is not sure whether Clare or Waterford have a distinct advantage heading into the replay, though he did pick out aspects of last Sunday's that both sides will have look at.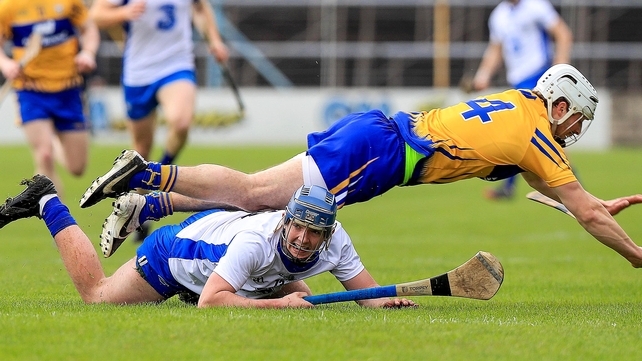 "The Clare goalkeeper was allowed to pick out his players quite easily with his puck-outs," he said.
"I thought his distribution was first class and he gave Clare a good platform.
"Some of Waterford's shooting was really poor and the fact that they didn't have the numbers inside made it even more difficult for them.
"John Conlan was a big loss for Clare and they lacked a physical presence. Darach Honan and Aaron Cunningham never found the form of the semi-final."
With just four weeks to go before the sides meet in the Munster semi-final, Sheedy doesn't believe the proximity of that game will mean a reduction of the intensity levels on Sunday, adding that the "prospect of silverware and the opportunity for many to cement their places in championship line-ups" should result in another close contest.
As to which outfit will take home the silverware, Sheedy is going with the Banner.
"I went with Clare last week. I'm going to stick with them. They just might have enough up front to win the day."
Listen to live coverage of Clare v Waterford (3.30pm) on Sunday Sport on RTÉ Radio 1. Highlights on League Sunday on RTÉ2 and RTÉ Player from 7.30pm. Live blog on RTÉ.ie from 3pm.