Two decades ago or so the GAA sat down to draw up a plan for Dublin.
The Dubs' successes in football had been intermittent in the previous 15 years and their hurlers were rarely mapped at all. At underage level the capital's teams didn't often leave a strong impression.
Croke Park realised that they needed Dublin strong to ensure a strong Association.
The first part of the plan called for full-time coaches on the ground and development squads for the most talented youngsters. Money was put where mouths were.
This work and investment was mirrored by clubs, who upped their game too and a production line of quality players juddered into life.
Success was slow to follow at first, it was 2003 before Dublin landed an All-Ireland - the Under-21 trophy lifted by Alan Brogan (pictured below), but the GAA now have what they wanted.
Of course, they say you should be careful what you wish for and Croke Park must now surely be aware that they have created a monster.
Dublin's senior footballers are clearly the best team in the country and if they don't win a fourth All-Ireland in six years this September it will be a surprise.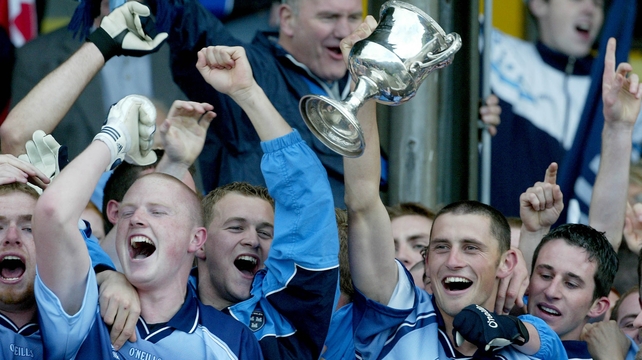 Provincial clean sweeps level at senior, minor and Under-21 level are no longer remarkable and their stranglehold on Leinster is choking the competition.
Their hurlers aren't quite contenders for Liam MacCarthy but they are competitive in the top tier and at underage they have made recent All-Ireland final appearances at both minor and Under-21.
Between 2008 and 2012 five different Dublin clubs swept the All-Ireland Feile Peil na nÓg title, the national Under-14 football competition, a feat never seen before.
There's a big gap between Under-14 and senior, of course, but it's indicative of the new level that the big ball game in the capital is operating at.
What was considered an unremarkable Under-21 team won Leinster again this year and did enough to have beaten Mayo in their recent All-Ireland semi-final before they lost in a dramatic photo finish.
Still, one or two of the best players from that side - think classy full-forward Con O'Callaghan (below) from Cuala - will step up into manager Jim Gavin's senior set-up, strengthening the strongest panel in the country.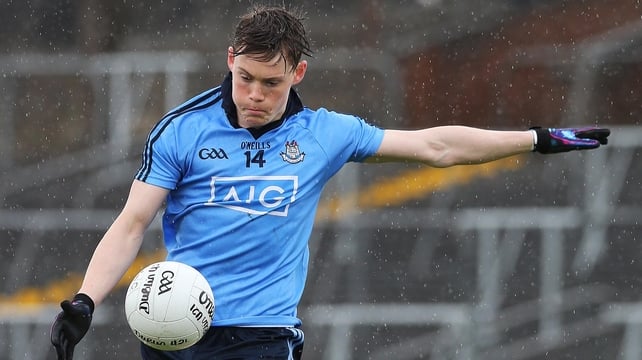 It's hardly an overstatement to say that the toughest games Gavin's first team will get between now and an All-Ireland quarter-final in August are in training against the second 15.
Competition for places is huge and Dublin's bench bristles with intent, as Kerry found out in losing Sunday's Allianz Football League Division 1 final at Croke Park by an embarrassing 11 points.
With the game opening up following the dismissal of Kingdom defender Aidan O'Mahony, replacements were sent in and they helped tear tiring opposition to shreds.
With such success comes money. Dublin have penned the two most lucrative sponsorship deals in GAA history, first with communications multinational Vodafone and then with insurance giant AIG.
Having failed to develop a centre of excellence, the likes of which many less well-off counties have produced at enormous cost in the past ten years, the Dublin County Board now have access to the state-of-the-art hurling and football facilities at the National Sports Campus in Abbotstown.
They play virtually all of their big games at Croke Park with the majority of the crowd on their side.
So the deck is now stacked impossibly in the Dubs' favour. They may not win the All-Ireland this year, but if they don't the odds are that they will bounce back and take it 2017.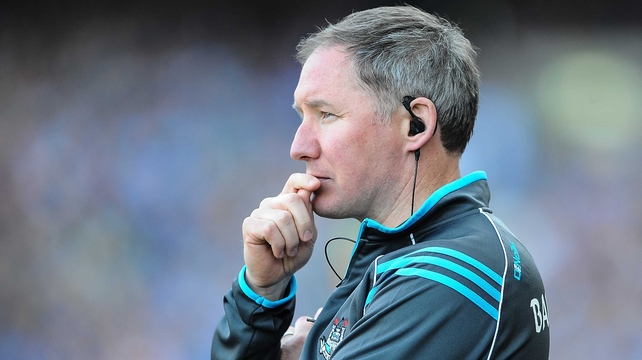 Gavin (above) has managed Dublin 53 times between League and Championship and he has an 83% win rate, with 44 victories, three draws and six losses.
Just one of those defeats has come in the summer, the shock 2014 All-Ireland semi-final loss to Donegal. He has guided his team to every major trophy open to them - four Leagues, three Leinsters and two All-Irelands - bar that All-Ireland two years ago.
Splitting the county shouldn't be considered as a serious option. No one grows up wanting to play for Fingal or lift Sam Maguire as Dún Laoghaire-Rathdown captain. Kerry kids don't want to beat Dublin West either, they want to beat Dublin.
Deconstructing what has been built in the capital isn't the way forward. Slowing the flow of cash into the capital though is something the GAA can do, diverting it to help float other boats around the country.
It's time that they sat down in Croke Park, just like they did two decades ago or so, to devise another successful plan, this time to help make other traditional football counties as strong as the Boys in Blue.
And the need for them to do so is getting urgent.