For the first time since 1987, Dublin and Kerry are set to lock horns in a league final when they square off in Sunday's Division 1 decider at Croke Park (3.30pm).
Just over seven months on from their All-Ireland final meeting at a rain-lashed GAA HQ, the Kingdom, you sense, will be driven by the desire to make amends for a below-par showing.
The Dubs' winning margin of three points did not tell the whole story on a day when Kerry's big guns failed to fire.
As for reigning league and Sam Maguire holders, they seem to relish being masters of all they survey.
Sunday's decider sees them go in search of a fourth consecutive top-tier title, and so repeat the feat achieved by the Kerry side from 1971-74.
In a spring campaign that started with defeats against Dublin and Roscommon, Kerry's response has been impressive.
In recent seasons the Green and Gold have not taken the league all that seriously, but the manner in which they applied themselves to the cause after those early reverses is perhaps an indicator of their intent to banish the memory of last September's no-show.
In assessing the Kingdom's change of emphasis, Martin Carney said: "I'm sure Éamonn Fitzmaurice detected early on after the defeats to Dublin and Roscommon that the team was short of application and focus.
"Kerry, in all probability are heading, all things going well for them, towards an All-Ireland semi-final against Dublin"
"He realised the team needed to change their approach. They began to take each game very, very seriously thereafter.
"They ground out results, particularly in the games against Donegal and Mayo. They certainly weren't pretty on the eye in those encounters, but by God did they compete in those. 
"At the same time they have this style and invention whenever it needs to be switched on to make them a different animal."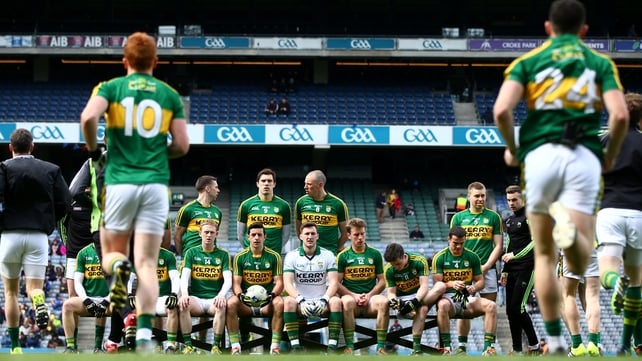 In years gone by, legendary coach Mick O'Dwyer would often proclaim that the championship is where it's at for the Kerry footballer, even though the Waterville legend masterminded more than a few league titles himself.
For Carney, ending a losing sequence against Dublin should propel this Kerry side to greater efforts on Sunday, ahead of an expected championship showdown between the sides at the end of August.
"Kerry, in all probability are heading, all things going well for them, towards an All-Ireland semi-final against Dublin later in the summer.
"I think for Kerry to go into that game on the back of three defeats to the Dubs would represent a major psychological blow for them. Reversing that trend will be a huge motivating factor on Sunday."
The former Donegal and Mayo player also believes that this year is the last chance saloon for some Kingdom veterans to make their mark on the big stage.
"I think three or four of the current squad would have played in the 2004 All-Ireland final, which they won.
Sunday's final represents for some the final push to get that last little vestiges of quality out of themselves."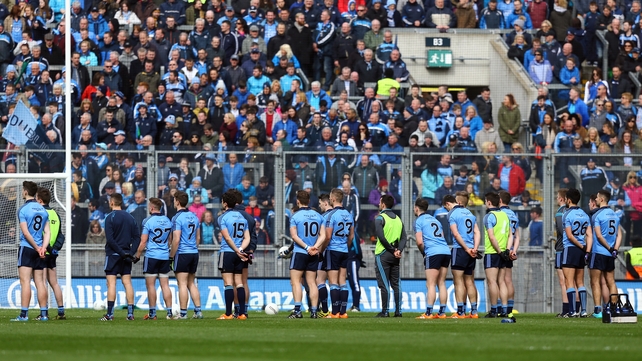 As for Dublin, Carney sees before him a unit that are supremely confident in what they do, a collective, whose efforts for the most part now have that inevitable conclusion.
"Jim Gavin has cultivated a winning culture and that culture is embedded in them now and they seem to be secure in all systems," is Carney's tribute to the current set-up, while adding the intention is there to scale even greater heights in that "they seem to be keen to surpass the achievements of the legendary team from the 1970s."
There is no doubt that the conveyor belt of talent is serving the Dubs well, with our analyst highlighting how they've coped with the loss of key players and their ability to turn on the style.
"The individual talents that Dublin have - and there's a huge amount of it up front - blends perfectly into a powerful unit"
Dublin, results wise, are flawless. In fairness they have balanced the needs of finding replacements for the Rory O'Carroll and Jack McCaffrey with the imperative of getting points. At full-back, for example, they have tried five different players - Michael Fitzsimons, Philly McMahon, Kevin O'Brien, Jonny Cooper and James McCarthy.
"The individual talents that they have - and there's a huge amount of it up front - blends perfectly into a powerful unit. Players aren't playing for themselves, okay, they can turn on the individual brilliance but by God can they play brilliant, integrated football throughout if that's what's needed."
To that end, Carney is going for a Dublin victory, claiming that their strength in depth can overcome Kerry's drive to atone for recent disappointments.
"Kerry will be motivated by the non-show in the All-Ireland final. The likes of Kieran Donaghy played no football that day, Colm Cooper didn't get a smell from Philly McMahon.
"Even though I have talked up Kerry a little bit I cannot look beyond Dublin. They are strong in every sector and I can't see any discernible weakness.
"They have match-winners up front. Of the 8-89 they've scored so far in this league, 6-46 came from play. Even if the likes of Dean Rock has an off day from placed balls, Cormac Costello can step up. He got 0-08 against Cork.
"Up to now they have only started Bernard Brogan twice and he'll be looking to make his presence felt again. You can imagine the incentive he will have for Sunday if he comes in.
"They are also stronger on the bench than Kerry are at the moment. I think they'll have enough to get past their old foes and continue on their merry ways."    
Listen to live coverage of Dublin v Kerry (3.30pm) on Sunday Sport on RTÉ Radio 1. Highlights on League Sunday on RTÉ2 and RTÉ Player from 7.30pm.