Double All Star forward Richie Power says he's willing to play in goals for his club if it means prolonging his hurling career.
In January, the 30-year-old announced his retirement from the inter-county game due to a chronic knee injury.
He still isn't sure whether or not he'll be able to play outfield for his club Carrickshock in the future.
He does hope to play again at some level - and if it's not at full-forward he's willing to play between the posts at the other end of the pitch.
"There's the option of going back and playing a couple of years in the goal. I started off when I was 15 with the minors in goals," he said.
Power began his 15-year-stay in Kilkenny panels as a minor substitute goalkeeper a decade and-a-half ago before blossoming into one of the most feared forwards in the game.
He won eight All-Irelands and his last appearance was as a late substitute in the Liam MacCarthy Cup decider win over Galway last September.
"I didn't think it was going to be my last time in Croke Park, but it turned out that way," said Power.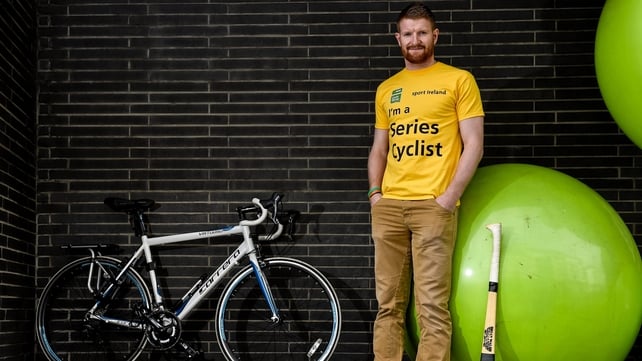 The Cats legend was speaking at the launch of the An Post Cycle Series, which will see him take part in one of a number of organised cycles around the country this summer.
Because they are low-impact on his knee, swimming and cycling are pretty much the only sports he can do at the moment.
"I definitely want to stay involved," he said. "It's heartbreaking enough walking away from the group inside with Kilkenny but if I have to walk away from the group in the club as well I don't know how I would explain it.
"You're walking out of two departments of friends, whatever you want to call it. It would be a massive shock to the system. Even socially, you're kind of isolated."
"There was anger, there was disbelief driving back up the road." - Richie Power
Power had three operations on his left knee in the space of ten months last year and in total he has had six surgeries on the same joint since he was a teenager.
He has no cartilage left in that knee now so it's a case of bone grinding on bone, which is causing him pain whenever he runs. If it gets much worse a knee replacement could be on the cards.
By his own admission, Power pushed his body too hard in the hope of playing for Kilkenny last year and he knows now that may have hastened the end of his career.
He wonders now whether taking 2015 off would have prolonged his days in the black and amber.
The news that he was about to enter enforced retirement it hit him hard.
"To be honest about it, there were tears in the room. It was dropped into conversation rather than being sat down face-to-face," he explained.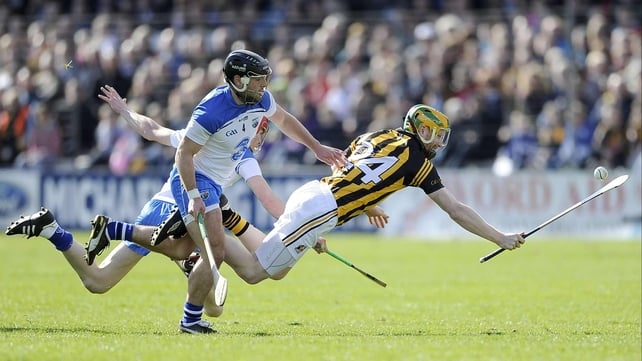 "After the operation the surgeon came in and he dropped it in to conversation - 'your playing days are more than likely over'. I sat there for a few minutes thinking 'did he actually say that?'.
"There was anger, there was disbelief driving back up the road.
"I suppose I'm kind of clutching at straws to get back to the club, and that's very frustrating as well. It's a very frustrating process that I'm going through at the moment. 
"Anger does creep in a lot of the time, but you just have to swallow it and move on. 
"If I can build up the leg enough and maybe get a kind of support to take the pressure of the impact off the knee, I'll be able to go back and probably play games.
"That's the hope but, come training, it's going to be very, very limited on the field. All my training will be done in the gym, on the bike, in the pool as well.
"It's pretty much aiming to get back for the knock-out stages with the club in September. That's the aim."