Roscommon have dismissed suggestions that their crunch league clash with champions Dublin may be staged at O'Moore Park in Portlaoise.
But county board chairman Seamus Sweeney has confirmed they have alternative venues in place should Dr Hyde Park again be unable to host a game.
Roscommon GAA chiefs are praying the weather clears up so that they can host their bumper Division 1 games against Mayo and Dublin at Hyde Park, which has been out of commission for months because of flooding.
With three wins from four on-pitch matters couldn't be going much better for Roscommon, but the county's main ground has yet to host an inter-county game in 2016, with the three scheduled games for the venue moved elsewhere.
Last Sunday's game against Down was moved to Longford three days before throw-in after recent heavy rain again left the ground unplayable; the first Division 1 match in the county for 13 years against Monaghan was played in Kiltoom; and the FBD League meeting with Mayo was switched to MacHale Park in Castlebar.
Fears that the high profile visit of Dublin on 3 April might be moved to O'Moore Park in Portlaoise has been denied by Roscommon County Board chairman Sweeney, and he insisted the plan was to play Mayo (27 March) and Dublin in Hyde Park – as long as the weather improves.
"As we are concerned, at the moment, the games will be in Hyde Park."
"If the weather is okay the two games will be going ahead in Hyde Park," said Sweeney, who recently assumed the chairman role from Michael Fahey.
"We have alternatives in place if there is an issue, but we are planning that it will be Hyde Park. We cannot say any more than that at the minute because the way we are fixed with the pitch in the Hyde, it's not suitable for anyone.
"At the moment the surface wasn't good enough for the game on Sunday. We're hoping – there is no point in saying anything else – we're hoping that the weather has to improve at some stage.
"For example, the week that we played Cork, which was the week before last, it was a dry week and the Hyde Park pitch was perfect for that weekend. Last week we had a wet week and that's what caused it. As far as we're concerned the game against Mayo and Dublin will be going ahead in the Hyde."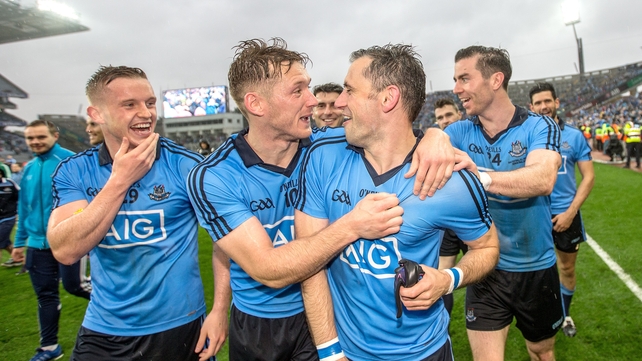 The loss of such attractive fixtures is a blow to the county board, who miss out on extensive gate receipts, while businesses in Roscommon town are also heavily hit by the associated boom in visitors to the area.
The county board are currently in talks with the GAA's Infrastructure Committee and have sought quotations for the laying of a new pitch at Hyde Park, which they say will happen sometime this year.
If that works starts after the league, Roscommon will definitely miss out on home advantage in the Connacht championship – they will host Leitrim and Sligo if they have a run in the competition – which will be another devastating blow to the local economy.
"The issue with the Hyde Park pitch is that we're working with Croke Park at the minute. We will be putting down a new pitch later this year.
"We are working at the moment with the Infrastructure Committee in Croke Park and we have contractors pricing the pitch at the moment. So we'll be working on their advice and the Infrastructure Committee's advice, on what we should do and when we should do it.
"Look, this situation doesn't suit any of us. It doesn't suit the county board and it doesn't suit the businesses in Roscommon. that's where we are and we have to deal with it. There is nothing more that we can do with it now, but it will be addressed this year.
"I know people will ask questions about it and they have every right to do that, but as far as we are concerned, at the moment, the games will be in Hyde Park. The weather has to turn at some stage. If we got a dry week or a dry three or four days the pitch will be fine," said Mr Sweeney.