Kilkenny hurlers are masters at producing that vital surge that often leaves their opponents bewildered.
Tipperary will remember the closing stages of the 2009 All-Ireland final and the second half of the 2012 semi-final where the Black and Amber cut loose to inflict yet more pain on their neighbours.
Brian Cody's men were at it again on Sunday as two late goals from Kevin Kelly saw them snatch victory from the jaws of defeat against the Premier County in Division 1A of the Allianz Hurling League.
In advance of the spring campaign we questioned whether the Cats might be a bit light up front following on from Richie Power's retirement and the long-term injury to Ger Aylward.
However, the aforementioned Kelly at full-forward and James Maher at wing-forward were able to come in and make a real contribution against Tipperary, scoring 2-05 between them. Maher, in particular, impressed as he delivered a starring performance in his audition to nail down a starting spot.
"Cody has that magic touch to bring through lads"
Former Kilkenny forward Aidan Fogarty, not surprisingly, gives much credit to Brian Cody and his ability to produce players that can add something to the established order.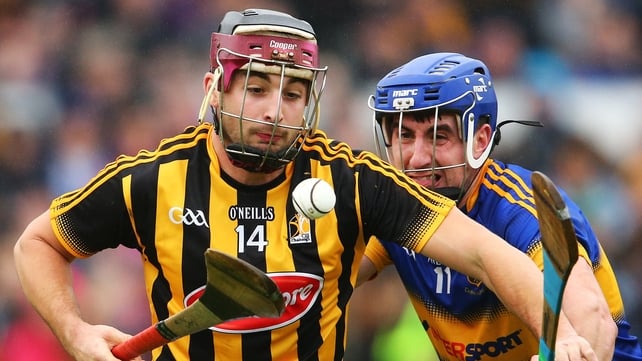 Speaking on 2fm's Game on, Fogarty said: "Kilkenny haven't been competing that well in minor and U-21 in recent seasons but it's not about that. It's about bringing one or two players on board every two years or so. You don't have to be winning underage all the time.
"Cody has that magic touch to bring through lads. You saw it with James Maher at wing-forward and Kevin Kelly.
"Last year against Clare, Kevin Kelly scored 1-07 and we didn't see him for the rest of the year. Somebody could get an opportunity and then disappear for a while. He got 2-01 yesterday. Take Robert Lennon at centre-back on Sunday - a big position where he was on 'Bonnar' Maher. You have to say he did reasonably well."
The five-time All-Ireland winner also referred to the never-say-die attitude that Kilkenny once again brought to bear against Michael Ryan's side.
"Tipperary will be kicking themselves. They had opportunities to finish off the game. Patrick Maher had a goal chance to put them four ahead at one stage. Typical Kilkenny, it's nearly boring at this stage – their resilience of staying in the match and the willingness not to give up stood to them yet again.
"They got three goal chances, took two of them. Tipperary got three goal chances and didn't take any. That was the difference in the end."