After months of training and playing challenge games in the worst of weather conditions all teams will be glad to see some actual real competitive hurling games over the next five weeks. It is the real start of the hurling season and a welcome break from the monotony of training. 
Division 1B is extremely competitive again this year and with only one team getting promoted and no promotion final it means every game and score is critical to your promotion prospects. 
Clare, Limerick and Wexford will be very seriously seeking promotion and all will have serious championship aspirations and with the young talent in their ranks they need to be testing themselves against the top teams in Division 1A.  
Offaly, Laois and Kerry will be fighting it out to qualify for the fourth league quarter final position and even more importantly is to avoid a possible drop to Division 2A.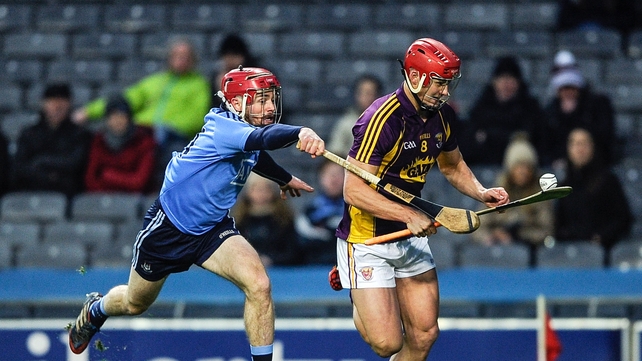 Limerick v Wexford
The biggest game this weekend is undoubtedly the meeting of Wexford and Limerick for what should be a very keenly contested game on Saturday night.
Defeat for Liam Dunne's charges will put them under extreme pressure very early in the season and they play Clare at home on Sunday week.  Two defeats would almost certainly end their promotion prospects before the middle of February.
Limerick are not scheduled to play Clare until the final round of the league on 20 March in Cusack Park, Ennis in what could be a winner takes all game and they will be aiming to enter this game unbeaten.
I saw Wexford play Offaly recently in the Walsh Cup and they are physically very strong and well drilled but when the pressure comes on they struggle to get scores up front. Conor McDonald is unavailable due to injury and is a huge loss.
Wexford need a huge performance and I expect Liam Dunne will have them really wired up for this one.
Limerick had a good run in the pre season Munster Senior Hurling League competition and with the introduction of a number of very promising players from last year's All-Ireland Under-21 winning team, and with home advantage, you would expect them to take the points in this one.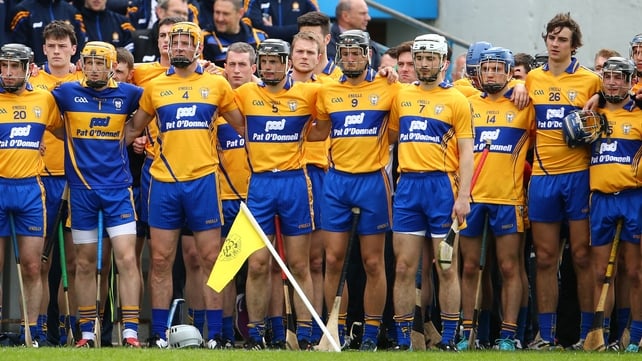 Clare v Offaly
Offaly travel to Clare to take on the 2013 All-Ireland champions and recently crowned Munster league winners. 
It is early in the year but you get the feeling that this will not be the only trophy resting on The Banner side table before the end of the year.
Clare currently remind me of Offaly in the early 90's. We had won three minor All-Ireland titles and contested three Under-21 All-Irelands as well as winning the National Hurling League in 1991 with a very young team. We then lost our way in 1992 and 1993 only to come back in 1994 to win the All-Ireland and stay around the top for the following seven years up until 2000.
Offaly are in serious transition at the moment and with a lot of players not making themselves available for selection it is going to be a very a difficult league and championship campaign. 
Eamon Kelly is in his first year and is leaving no stone unturned to best prepare the lads that are committed to the cause for the challenges ahead. This game will be a very difficult assignment and it may be a case of damage limitation and try and keep confidence levels in tact as they have a crunch game the following week against near neighbours Laois.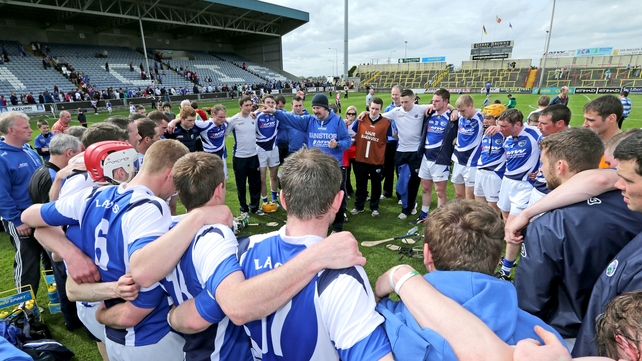 Laois v Kerry
Laois take on Kerry at home and despite losing a number of players from last year through retirement and other reasons they should be strong enough to get over a Kerry team that has struggled in pre season games.
Cheddar Plunkett is in fourth year at the helm and has being putting in huge efforts to improve Laois hurling and restore pride in the jersey. The challenge now is to keep it going and bring their performances to the next level. Last year they played a very defensive hurling style with up to two sweepers being used in some games.  This worked in the early round games but  it did not work against the top level teams. 
This is a crunch game as defeat for either team would represent a poor start to the league,  Laois will also have one eye on their game against Offaly the following week.
Ciaran Carey is in his first year in charge of Kerry and there is no doubt but it is going to be a tough year.  Their target will be to avoid relegation from 1B and it would be a bonus to make the quarter-final.  They compete in the Leinster championship round-robin competition this year and I am sure they will be aiming to do well here also.
Laois should take the points here.