Stick, twist or tweak? That's the conundrum facing Waterford senior hurling manager Derek McGrath ahead of Sunday's Allianz Hurling League start.
There's a touch of irony in that Kilkenny provide the opposition for the Déise's first real competitive game of the season, Munster senior league matches excluded, because it was against the Cats last August when Waterford's championship challenge finally ended up on the rocks.
The much talked about sweeper system, with Tadhg de Búrca filling the role superbly and finishing as Young Hurler of the Year, had taken Waterford only so far.
There's no doubting, however, that in terms of progress, it was an excellent 2015 for McGrath and Waterford.
In the previous season, they had suffered relegation from Division 1A and bombed in the summer, bounced out of Munster by Cork after a 14-point replay defeat, before Wexford sent them packing from the All-Ireland qualifiers.
Last year was much different. Waterford weren't simply content with regaining top-flight League status. No, they went a couple of steps further by contesting a Munster final and All-Ireland semi-final.
Taking the next step will prove a real challenge and the general consensus is that McGrath will revise or rework the team's style of play.
Waterford's 2002 Munster SHC winning captain Fergal Hartley believes that McGrath has a number of options – and hints that McGrath may follow the lead of ex-Donegal senior football manager Jim McGuinness.
First and foremost, McGuinness made Donegal difficult to break down but the purists don't remember with too much fondness how they scored just six points to Dublin's eight in the 2011 All-Ireland semi-final.
But McGuinness knew that he had a platform to work from and a year later, they were All-Ireland champions.
Hartley said: "McGuinness refined the tactic and perfected it.
"I think you'll see some of that with Waterford.
"I don't they will go with the exact same approach even though it has worked very well.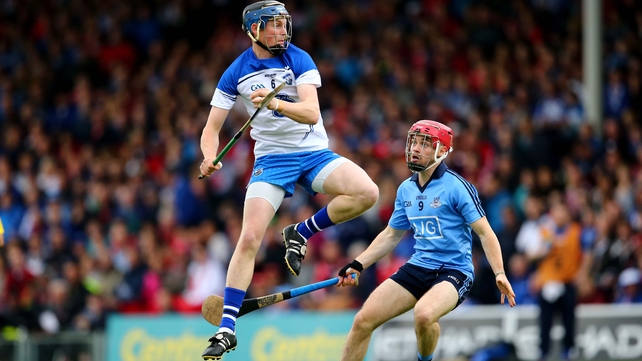 "It could possibly be a change in personnel or Derek might commit someone like Austin Gleeson to the forward line, a guy who could turn a game up there and get the killer scores that we might need."
Hartley argues with some merit that the return to fitness of Pauric Mahony will provide Waterford with an extra attacking option.
Pitching Gleeson further forward, ensuring that Maurice Shanahan maintains the same blistering form as last year and introducing promising forwards like Shane Bennett or Patrick Curran on a more permanent basis would make Waterford more of an attacking force without any major surgery elsewhere.
There's also the option, Hartley explains, of not committing as many players to defence.
He reflected: "There was a time when they had 11 or 12 men behind the ball so maybe they might just commit slightly more to attack, maybe one less person in defence and more to attack, or a variation of that.
"Another thing they might do is put more emphasis on the counter-attack, and attacking in waves and numbers.
"The problem with gameplans, particularly in hurling, is that it's quite an instinctive game."
"It might be a carrying game or simply a case that the ball goes into Maurice and teammates get around him as quickly as they possibly can.
"The tactics worked very well up to the Kilkenny semi-final but that was a game, with ten minutes to go, where it was very hard to see how they could win it.
"Against other opposition, the old tactic might suffice, but with the top two, three or four teams in the country, if you find yourself in that situation, you're going to struggle.
"The problem with gameplans, particularly in hurling, is that it's quite an instinctive game.
"To do what Waterford did takes hours and hours and weeks and weeks to get right.
"That's why they got it so right. Whatever Waterford are going to use this year will require a huge amount of thought, work and effort.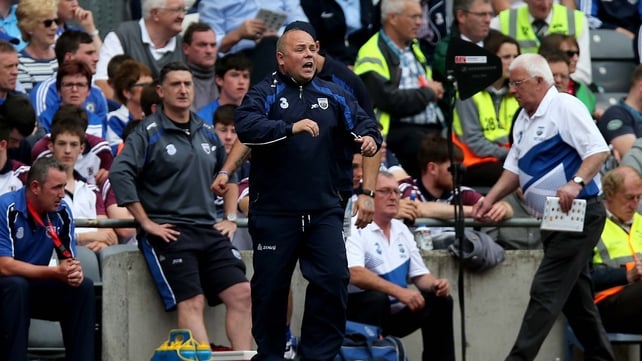 "But that's the way Derek and the crew are. If he has something worked out, he'll make sure the lads understand it and that whatever the plan is, he'll have it as right as it can possibly be."
Hartley is quietly optimistic about Waterford's chances this year and after reaching the last four of the All-Ireland series in 2015, he's dreaming big.
He insisted: "There's no reason why they couldn't and shouldn't aim for an All-Ireland.
"I wouldn't see any reason why they wouldn't have ambitions for that – I'm assuming that most Waterford people do but by the same token, so do other teams.
"Clare are a team a lot of people are talking about, Limerick too as they are so strong across the board in colleges and club.
"They'll be ready to take the next step as well, Tipp are going to be there and there's a change of regime in Cork.
"If they get it right, they'll push. You also have Galway and of course Kilkenny so it's going to be a really interesting championship ahead."