Cast your mind back to the autumn of 1990 and Mick O'Dwyer's arrival as Kildare manager. 
The Kingdom legend was entrusted with giving the Lilywhites back their respect and making them a real force again.
The county had a footballing tradition but since their Leinster title success in 1956, the power base in Ireland's largest province had shifted quite emphatically towards Dublin, Meath and Offaly over different eras.
Micko's first match in charge, a league encounter against Leitrim, ended in defeat. Yet by the following spring, Kildare had reached a league final. The green shoots had clearly emerged and by 1992 the side made it to a Leinster final. Dublin were the masters in the province at this time and had too much in reserve over their rivals. In time, Micko would move on, only to return.
The 1997 Leinster semi-final saw a three-match epic with Meath, but Kildare failed to seal the deal on more than a few occasions during that saga. Once more, frustration!
And then came the summer of 1998.
The side reached another provincial decider. Seán Boylan and Meath again stood in their way. However, you got the sense that Kildare's day had finally arrived. In a tight contest, a late goal and a couple of points saw them push clear by the final whistle and the 42-year wait to win the Delaney Cup was over.
An outpouring of emotion enveloped the Croke Park sod. It may have taken him some time, but Micko's magic had finally worked. An All-Ireland title would have been the perfect end to a perfect year, but Galway were too good for them in the September decider.
In 2000, Kildare claimed another Leinster title. And while no championship silverware has adorned their sideboard since, the county has given its supporters some good days and some days of heartache since. 2010 saw them narrowly miss out on an All-Ireland final place as Down held their nerve in a gripping semi-final.
"Put it all together and there is certainly a huge wealth of knowledge there" - Dermot Earley on Cian O'Neill
2015, however, was a footballing nadir for the Lilywhites. The spring saw them relegated to Division 3, while on the Sunday of the August Bank Holiday, Kerry ran amok in the All-Ireland quarter-final, winning by a whopping 27 points.  
The new year has brought in a new management ticket, headed by the much travelled and highly regarded Cian O'Neill.
Former Lilywhite legend Dermot Earley believes O'Neill can do a job with his native county.
Speaking to RTÉ Sport, Earley said: "I know Cian very well, I actually went to school with him. He really has learned his trade. He started with the Limerick footballers which many people forget and then had spells with the Tipperary hurlers and the Kerry and Mayo football squads. 
"What he has learned along the way working with the top managers in hurling and football, combined with his sports science background, has really benefited teams – teams that have got to All-Ireland finals. Put it all together and there is certainly a huge wealth of knowledge there."
Earley also feels that the new man at the helm has the right men alongside him.
"He has a very good backroom team. There's Brian Murphy, who played for Kildare and scored that famous goal in the 1998 Leinster final; Padraig Brennan, who was also a member of that team; and Brian Flanagan who was unlucky with a knee injury that forced his early retirement. 
"All told, it's a young, enthusiastic management team and Murphy and Brennan have also worked with the minors and U21s."
Kildare are favourites to get out of Division 3 in the weeks ahead and while the Sarsfields clubman expects them to justify that tag, he doesn't envisage them skating through the section.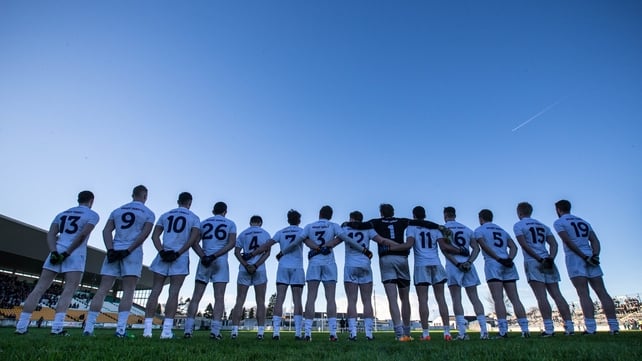 "They had a good start last week [beating Westmeath] but I wouldn't be looking at seven wins on the trot," he said.
"I expect them to beat Offaly this weekend but after that we have away games against the likes of Longford and Tipperary and that won't be easy.
"Real competition will improve all the teams and therefore it might be difficult to win every game. All Kildare need to do is to ensure they finish in the top two. They may have a bad result along the way, but they should be consistent enough to be in the top two.
"In reality you have to say that Kildare are currently playing in a division beneath them. In Kevin Feely, Daniel Flynn and Eoin Doyle, there is talent coming through. We have a spine of good players. It's just trying to find the right blend and right balance to get the right team."
Looking ahead to the championship, the two-time All Star feels O'Neill's troops can at least get to the last 12.
"They are actually on the good side of the draw in Leinster, in that they will avoid Dublin, so they have a good chance of getting to a final. That would leave still involved come the end of July and the prospect of reaching another All-Ireland quarter-final."