LIDL LADIES' NFL DIVISION 1
Cork v Mayo, 2:00pm, Mallow
The match that will attract most attention this weekend will be the visit of Mayo to the home of the defending champions. There will be huge interest in the performance of Cork as they play their first match without Eamonn Ryan at the helm since 2004.
The Rebellettes will launch the defence of their league crown with question marks hanging over the future of several of their established stars. However, new manager Ephie Fitzgerald will have an abundance of young talent to choose from including graduates from their 2015 All Ireland minor championship winning side. The quality of the Cork squad is beyond question and there is no doubt that they will all be itching to make a big impression on their new manager.
Mayo showed a lot of potential in 2015 but it was to prove a frustrating year ultimately. The retention of Frank Browne as manager will ensure stability as will the presence of Cora Staunton, who confirmed she will continue to play in 2016. Niamh Kelly emerged as great support for Staunton up front, while Aileen Gilroy will hope to continue her return from serious injury.
Cork will be favourites going into this game but Mayo will have plenty of motivation to record a win over a team that has so often been their downfall in recent years.
Tyrone v Galway, 2:00pm, Killyclogher
Tyrone are a team in transition having survived in Division 1 last year in the last game of the league and suffering a heavy defeat at the hands of Mayo in the championship. However, there is loads of optimism in Tyrone who will have home advantage and will have an extra year of experience behind some of their young stars.
Galway have been the team expected to take that final step to glory in recent years but they have yet to deliver on this promise. Willie Ward has taken over as the manager having been involved with the all-conquering Kilkerrin Clonberne team in recent years. Ward will give a number of young stars their first taste of senior inter-county action in the coming weeks in a bid to take that final step.
Expectation is high in Galway again this year for the team that pushed Cork so close last year but this will be a tricky test away to a Tyrone side who need to take full advantage of their home fixtures to avoid a nervous final day as they did in 2015.
Monaghan v Armagh, 2:00pm, Emyvale
Paula Cunningham is another new manager as she takes charge of her native county for the first time having made a great impression when managing Fermanagh previously.
Monaghan have been one of the top counties for several years but their fortunes have waned recently as they have failed to win any silverware in two years. Question marks remain over the availability of some of their more established stars but great confidence will be drawn from the All Ireland Club Championship win for Donaghmoyne. The visit of their great rivals, Armagh, will provide all the motivation they need for the first round.
One of the headline appointments in 2016 was that of former All Ireland winner Ronan Clarke to succeed James Daly in Armagh. He has inherited a squad that is in very good health.
Aimee Makin was a revelation in 2015 as she exploded onto the national stage with Aoife Lennon looking more and more comfortable following her switch from international soccer. Caroline O'Hanlon remains one of the very best players in the country along with Sinead McCleary. If Clarke can get the best out of players like Fionnuala McKenna, Kelly Mallon and Mairead Tennyson then he has a team with the potential to make an immediate impact on their return to Division 1.
Monaghan will want to lay down a marker to their Ulster rivals in what looks the game of the round but Armagh will give them nothing easy in Emyvale.
Dublin v Kerry, 2:00pm, Parnell Park
Dublin have been on an upward curve since the appointment of Gregory McGonigle who takes charge of the sky blues for the third year. That stability allied to the form they have shown in recent years and the wealth of young talent available will make Dublin favourites for All Ireland glory. This expectation brings its own problems but this side are now very experienced to deal with them.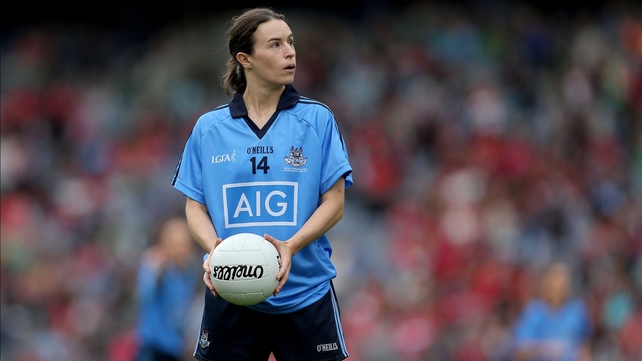 The return of Sinead Aherne is a massive boost as it will alleviate the pressure on Lyndsey Davey and Carla Rowe, who had shouldered the scoring burden in her absence but the return of this ace attacker could be the key ingredient for this Dublin side. No longer are they considered young and full of potential, this side have truly arrived and will want to cement their standing in the game.
Kerry boss Alan O'Neill has suffered a big blow at the start of the year as he must plan without the services of All Star defender and captain, Cáit Lynch. However, Kerry claimed the Munster championship in 2015 and have shown that they are ready to make the next step.
Aislinn Desmond was their 2015 All Star and she has assumed the captaincy and is a natural leader for this strong Kerry team. As always Louise Ní Muircheartaigh and Sarah Houlihan will be expected to make it a very tough opener for the Dublin rearguard in Parnell Park.
Playing in Parnell Park is a significant boost to this Dublin side who will want to put on a good show for their home support, while Kerry need to hit the ground running against a side they will see as one of their biggest rivals for a semi final berth.
LIDL LADIES' NFL DIVISION 2
Westmeath v Donegal, 2:00pm, St. Loman's Mullingar
This is the tie of the round in Division 2 as two of last year's semi-finalists face each other in the opener.
Donegal will feel they left the Division 2 title behind them last year although they did go on to win their first ever Ulster title. Westmeath will be boosted by the success of Milltown in the All Ireland Intermediate Club championship and they are a team that many are looking at as potential Division 2 champions.
This could be the best match of the weekend.
Meath v Sligo, 2.00pm, Drumree
Meath were humbled by Cork in last year's championship but despite a heavy defeat they showed plenty of signs of being a team on the rise.This side have a very talented young group who are progressing nicely through the ranks and could make a real impact this season.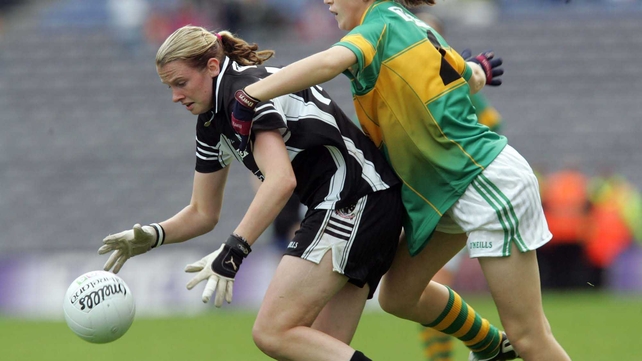 Sligo surprised Waterford in last year's Division 3 final with a stirring comeback victory but it was no fluke. The westerners have been making steady progress and in players like Noelle Gormley, Stephanie O'Reilly and Katie Walsh they have top quality talent to call upon.
Cavan v Kildare, 2:00pm, Kingspan Breffni Park
Cavan looked like a team that were ready to make a big impact in 2015 but it just didn't quite happen for them. However, their manager Conor Barry is very astute and will have his team primed and ready for the 2016 season. Cavan will be expected to at least make the semi finals but they couldn't have asked for a more difficult opener than a visit from Kildare.
New Lilywhites manager Alan Barry inherits a squad that reached an All Ireland final in September and he has already added to his depth by welcoming back the excellent Stacey Cannon. Kildare will need to hit the ground running under Barry if they want to make the semi-finals and if they were to take the Cavan scalp it would be a huge boost to them.
Laois v Clare, 2:00pm, Annanough
This is unknown territory for Laois who had been operating in the top division in recent years. It has been a difficult time in recent years for one of the teams that is rightly considered to be a traditional power. Laois will start their rebuilding process now but will be wary that the teams that have been relegated in recent times have failed to be promoted in their first year.
Clare travel to Annanough to face a familiar foe who they know well from their time in the senior ranks. It will be a great battle between these two teams and it is fair to say that, considering the quality of the division, a defeat could make the path to the knock-out round a very steep one.
LIDL LADIES' NFL DIVISION 3
Waterford v Tipperary, 2:00pm, Piltown
Waterford carry the burden of expectation with them going into their Division 3 campaign as they are the only senior side in the ranks and are the current Intermediate All Ireland Champions. However, with the talent at their disposal they will rightly be favourites to finally make the step to Division 2.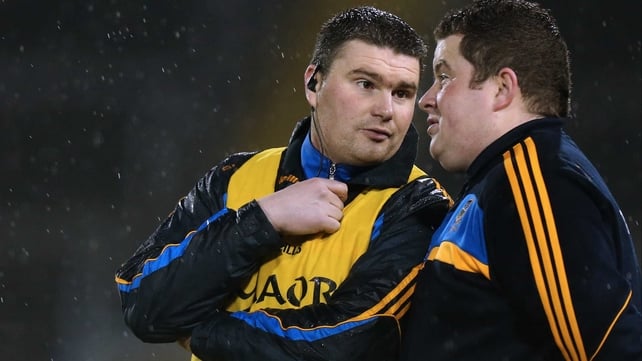 Tipperary have welcomed back a host of players under former Dublin All Ireland winning manager, Gerry McGill. A hugely talented group of young players have also emerged to give Tipperary real hope for glory in 2016. Neither team could ask for a tougher start but the winner will be in prime position for the knock out round.
Fermanagh v Leitrim, 2.00pm, Bawnacre Centre, Irvinestown
Fermanagh had a disappointing 2015 as they struggled to maintain their place in Division 3. This season they will again look to Caroline Little to be the inspiration behind the team but they will need a fast start against Leitrim.
Leitrim are another of the teams that will consider themselves amongst the favourites for the title. They will need new captain and star forward Áine Tighe to provide the inspiration but it is a difficult start to their campaign away to Fermanagh.
Roscommon v Offaly, 2:00pm, Rathcline Lanesboro
Roscommon have been making good progress in recent years but they will see this season as a key time to deliver on their potential. They consolidated their place in the division last year but they are capable of taking the next step and must prove that this weekend.
Offaly are the new kids in town and they will know that every point is valuable in their bid for survival. Mairead Daly is a class player and she can provide the inspiration the Faithful county need starting this weekend against Roscommon.
Down v Wexford, 2:00pm, Abbey Grammar School
Down had a miserable 2015 as they suffered relegation and failed to win a championship game. However, there can be no doubt that the talent is there in the county to make another surge towards the top of the division but they will need to deliver in their opener against Wexford or it could be a long campaign.
Wexford are capable of defeating any team on their day but they will be looking for consistency in 2016, a trip to Down will prove a tough opener for a side that will feel they are capable of reaching the last four.
LIDL LADIES' NFL DIVISION 4
Derry v Louth, 2.00pm, Owenbeg 4G Pitch
Derry have generally struggled in recent years in Division 4 but there is an air of optimism this season that offers hope of a resurgence in their fortunes. However, seeing the Junior All Ireland champions come to town is far from the ideal opener for the hosts. Louth will want to emerge from this division and they will need to lay down a marker this weekend.
Wicklow v Antrim, 2:00pm, Bray Emmets GAA
Wicklow and Antrim is a match that will provide plenty of entertainment as two very evenly matched sides with ambitions of promotion meet in Round 1. This match could go either way and may be a vital game for both sides.
Limerick v Carlow postponed to 21 February.
Listen to Dublin v Kerry live on RTÉ Radio 1 from 6.55pm on Saturday and watch highlights from the first round of Allianz Football League action on 'League Sunday' at 7.30pm on RTÉ2 and RTÉ Player.