New Kildare manager Cian O'Neill has admitted he won't know for sure if his players have overcome their Championship collapses until they're faced with a similar backs-to-the-wall scenario in 2016.
The Kildare native and former Kerry coach said his sense from working with his adopted panel in the last six weeks is that they're not burdened by any psychological scars after losing heavily to both Kerry and Dublin last summer.
The Kerry defeat at the All-Ireland quarter-final stage was particularly chastening for the Lilies who went down by a massive 27 points having earlier lost to Dublin by 19 points in the Leinster championship.
The Lilies also suffered back to back Allianz League relegations under former manager Jason Ryan in 2014 and 2015 leaving the panel, potentially, at a low ebb approaching the new season.
"Until you're in a quagmire... you're not really going to know how your players are going to respond."
Speaking at the launch of the Bord na Mona Leinster GAA series, which includes the O'Byrne Cup competition that Kildare have won three times since 2011, O'Neill said the signs are good so far before accepting that he won't know for sure about his players' mentality until they're properly tested again.
"I think the fact that we've come in, we've drawn a line under everything... it's not that they've forgotten what's happened but I think it's more that they're, and if I was a player I'd be thinking the same way, that they're just looking forward rather than backwards with what we can bring as a group," said O'Neill.
"But, listen, until you're in a quagmire and you're four points down with six minutes to go, you're not really going to know how your players are going to respond or if they're thinking back on what happened last year but, at the moment, it certainly hasn't been brought up.
"We're on the pitch since last Tuesday and every session has been excellent, high tempo, high application, attitude is great so there's no evidence of that."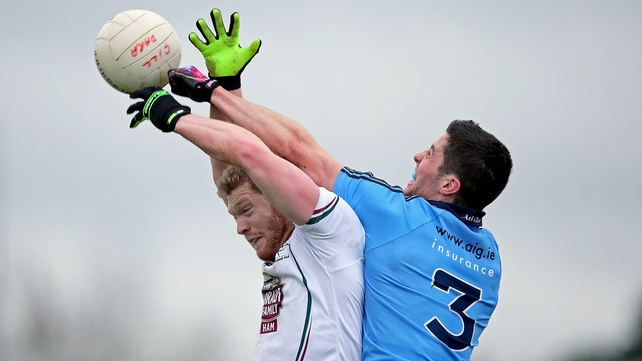 Under former boss Ryan, a number of key players including Tomas O'Connor and Darroch Mulhall quit the set-up. O'Neill said that an invitation was sent out to all players who were on the panel in the last 18 months or so to return and that "95 per cent" of them accepted and are currently forming an extended pre-season panel.
He declined to name the five per cent that didn't return, and laid down an important marker generally when he said his belief is that the group won't be humiliated again like they were last summer under his time in charge.

"One thing I would like to think is that nothing like that will ever happen with the current group of players, with the current management," said O'Neill.
"That's not to say there's not going to be defeats, of course there will, everyone loses sometimes but I think the most disappointing thing for the players that day [against Kerry] was that they just stopped performing.
"They didn't play until the end and four goals going in very quickly is not a reflection of what they can do but it was a reflection of what they did do that day."
Eanna O'Connor, son of Kerry managerial legend Jack, is part of O'Neill's panel having joined the Moorefield club in 2014 though, according to the manager, has been "held back a little by injuries".
Speaking generally on the issue of recruiting non-native players, O'Neill said he'd only do it in the right circumstances. The likes of Brian Lacey and Karl O'Dwyer have been high profile additions to Kildare down the years though Seanie Johnston's move from Cavan during Kieran McGeeney's reign caused widespread outrage.
"I think if someone is living and playing in Kildare, which is important, and they want to play with Kildare, that's certainly something to look at," said O'Neill. "But I think in terms of parachuting someone in, no, I wouldn't be a strong advocate of that."