An elated Charlie McGeever predicted Clonmel Commercials' Munster club football final victory over Nemo Rangers could be the "first of many steps forward" for the club as they basked in the glow of a famous win in Mallow.
An injury-time goal from Michael Quinlivan snatched the title and sparked wild celebrations after a pulsating tussle.
Manager McGeever paid tribute to hero of the hour Quinlivan, and backed his young side to get even better in the coming years.
"That's as good as it gets. Cometh the hour cometh the man and no bigger player than Michael Quinlivan to finish it off," he told RTE Sport.
"He has a huge huge future ahead of him, as indeed do many of these players. Clonmel Commercials mirror Tipperary football at the minute in terms of age profile and development and I think this is a huge step forward for Tipperary football today.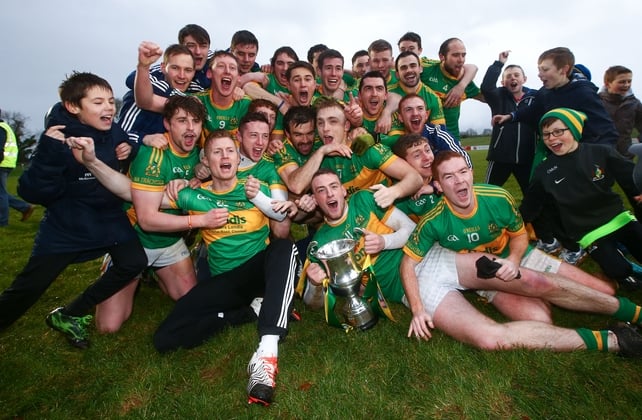 "I married a Clonmel woman and moved down there 14 years ago," the Donegal man added. "I've been at Commercials for the last 10 years and from U12s to U21s and we've taken a huge group of players through. This team is ready to move forward and hopefully this is the first of many steps forward."
McGeever admitted his overriding emotion at the final whistle was relief, following an incredible finale. Nemo Rangers strung four points in a row together to lead 0-9 to 0-7 and seemingly have the title in the bag before Quinlivan's strike at the death.
"People always ask me, 'is it better to play or to manage?'. When you play you enjoy it; when you manage you're just relieved when you win," said McGeever.
"We put so much work into the year and we got our just rewards."