Dessie Farrell has said the GPA doesn't "operate on the basis of rabble rousing" in response to the recent player-management fallouts in Mayo and Galway..
Anthony Cunningham recently stepped down as Galway hurling manager after the players made it clear to the county board that they didn't want him as boss in a long-running saga, and in early October Mayo's Noel Connelly and Pat Holmes walked away after the players voted 27-7 in a vote of no confidence in the management team.
CEO Farrell admitted the GPA did have contact with the parties involved in both fallouts but stressed their role is purely to mediate any disputes and act as a neutral buffer for both sides.
Speaking at the awarding of scholarships for the DCU Business School MBA, Farrell said: "People would be naive if they think that the GPA wouldn't be involved in some capacity in relation to disputes between players and management or players and county boards.
"But we don't operate on the basis of rabble rousing; we operate on the basis that we try to bring some sort of resolution and to support our players in thinking clearly about this and advising and guiding them on the best way forward.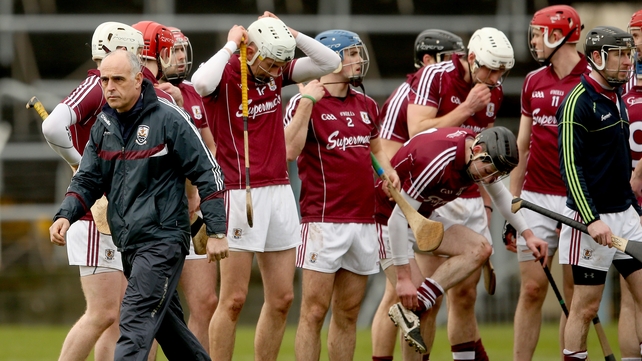 "With these situations, there is always going to be a fallout unfortunately. I think it's trying to manage that as best we can and to understand that there's human beings involved on all sides here.
"I think that's been reflected in both recent disputes in how squads have behaved and conducted themselves throughout.
"That's been commended by numerous third parties and even by individuals involved in the opposing sides of those debates and negotiations."
Farrell highlighted the importance of implementing a structure within counties to avoid future repeats of the unsavoury disputes, and hinted at future plans to combat the problems.
"In a nutshell, I think there needs to be a panel set up which comprises an independent chairman, agreed by both parties, and representatives of the county board and players.
"In my opinion, it's best if it's not a current player but a former player or a representative or liaison on behalf of players. They would vet the candidates, make the recommendation to the full county board and they either accept those recommendations or not as the case may be."
Farrell hit back at criticism of the 'Hurling Classic' between Dublin and Galway in Boston's Fenway Park - which was marred by an ugly brawl involving both sets of players - and talked up the importance of such ventures to grow and promote the game.
"This is something very different, this is something innovative," he said. "If we want to grow the games to international audiences, we have to think differently about our approach to date.
"Typically, it has been All Stars tours and, in my opinion, those games do a disservice to the GAA, as an organisation, and to Gaelic games as a whole."