By Cliona Foley
In a world where GAA players are increasingly getting coached to speak pure vanilla, praise the Lord for James Masters, who still delivers raspberry ripple with sprinkles and chocolate on top.
The gifted Nemo Rangers sharpshooter quit playing for Cork in early 2010 when he was only 27 because he felt he wasn't getting enough game-time from then Rebel manager Conor Counihan.
By year's end Canty and Co were climbing the steps of the Hogan so it was a decision that cost him an All-Ireland medal. Regret it James?
"I'll be straight up; it probably wouldn't have meant a whole lot to me if we won and I wasn't part of it," he admits without a trace of bitterness or arrogance in his voice.
"That's very selfish but maybe that's just the way I am. Having said that, with Nemo, we won the All-Ireland in 2003 and I wasn't involved (playing) and it was probably one of my best feelings ever."
Five years later the Bandon-based garda admits it's very different with the club, where he is happy to let his ego slide.
His involvement in next Sunday's AIB Munster SFC final against Clonmel Commercials - on the same day Cuala face Oulart-The Ballagh in the AIB Leinster SHC decider - is in some doubt due to injury, but Masters will be happy to play even the tiniest part.
"For me, it was all about playing," he admits of his Cork career. "I know that sounds bad because when I'm playing with Nemo - and I've been injured the last couple of months - it's all about the team and stuff like that.
"But with the county I just wanted to play all of the time and felt I was getting a bit hard done by."
He says himself and Counihan never fell out and that the former Cork boss left the door open for him. He just chose personally not to reach for the handle again.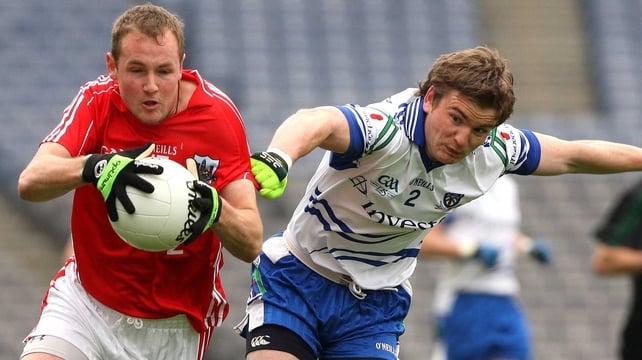 He reckons the game has changed so drastically in recent years that he would be "out on my feet" anyway if still playing inter-county.
"I didn't have the greatest work ethic," he admits with a wry grin. "The time when the GPS (recorders) come into the training tops is when I suffer. I remember one training session and they looked at me (statistically) and said, 'you actually only run fast when you're getting the ball!'"
Masters reckons the fitness obsession is getting to a ridiculous level at the top end of club football now too.
"You could be on the worst corner-back in the world and you're trying to get off him and feeling a six-pack while he's grabbing a bit of that (bulge) on me!
"Tomás is a saving grace. He's like a god in Nemo."
"I remember marking Dessie Mone from Monaghan and the first ball in he was grabbing my waist and saying 'd'ya have a bit of fat there, d'ya?'" he chuckles.
"But look everyone is different. My best attribute is that when I get the ball into my hands I can shoot straight off the bat, there' s no bouncing."
Masters and Nemo Rangers are back in the big time this weekend after an unexpected five-year hiatus within their own county.
They needed a replay to win this year's Cork final. Their 19th county title was, he says, possibly his sweetest yet and now they face the Tipperary champions looking to take their provincial tally to a record 16.
"We celebrated it as if it was our first in 40 years," he says of their victory over Castlehaven.
"I don't really know what went wrong in recent years. The backbone kind of went out of the team. The likes of Derek Kavanagh, Martin Cronin, Alan Cronin, massive names in club football, all finished up and it took us a while to recover."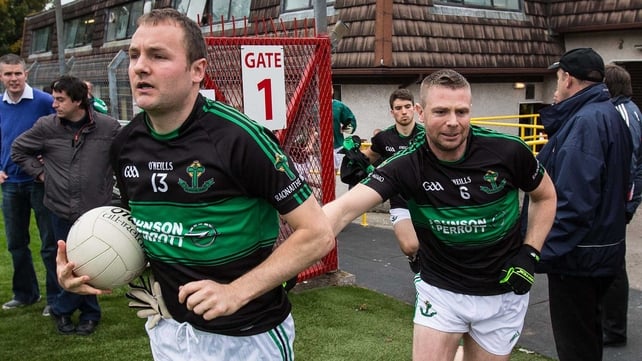 The addition of Tomás Ó Sé this year has been a boost and Masters grins at the mere mention of the Kerry legend.
"Tomás is a saving grace. I wouldn't chat to him every night or anything but he's like a god in Nemo as regards the players even. We have a WhatsApp group and everything is about Tomás in it! He wouldn't even be involved in the conversation.
"We had a bit of a gap and Tomás just came in there. At the start of the year he was definitely struggling a small bit, now he's flying. Once he keeps injury-free he's definitely our go-to man."
At 33 Masters' appetite for a fifth Munster club medal seems unabated. "The county was our main goal because we hadn't been there in so long but obviously after that you have to look further, especially with Nemo.
"Maybe other clubs don't but with Nemo we do and the ultimate goal is to get to Croke Park but Clonmel are definitely going to put it up to us on Sunday compared to Legion, who maybe had their mind on the Kerry championship and Stradbally, who had it unfair," he says of the Waterford side's regrettable fixture pile-up.
Curtailing his Cork career has arguably lengthened Masters' club playing days. "I've had a whole host of injuries and I've been on and off the team this year because of them.
"I've got hip problems, need injections like Derek Kavanagh in that way. I'm just trying to see it out. I'll play as long as I can and I enjoy it once I'm utilised.
"If I'm sitting on the bench the whole year then fine but, if I can play a small part and get a point or two, I'll be delighted," he concludes ahead of Sunday's Munster final in Mallow (2pm).