From my playing days with Offaly, the week running into an All-Ireland final was always an exciting but difficult week to put down.
The training is done and it is basically a rest week with a lot of time spent thinking about the game and trying to get your head in the right place, so that when the day arrives it is like as if you have already experienced it and you are rearing to get into the action.
If you do not get your own mental preparation right during that week, then it will be too late on the day to try to find the determination and drive needed to get the better of your opponent.
You only have to look at the performances of Kilkenny in the 2012 and 2014 drawn All-Ireland finals when they played below par, only to produce much better showings in the replays with basically the same players, but playing with completely different levels of determination and intensity.
Equally, Galway's Leinster final performance this year did not compare with how well they played since against both Cork and Tipperary.
Both teams have an abundance of top class hurlers and both team managers will have their own tactics and player match-up preferences, but the one thing that will have the biggest bearing on the result will be the team with the best mental attitude and will to win on the day.
To help in this regard it is a particularly great help if the team has a cause or mission and every team manger and players are looking for something to give them that extra motivation.   
The years when Offaly were on a mission to revenge previous final defeats or had some other motivation were much easier to prepare for mentally and we did not get sucked in to the hype before the game.
All you wanted was a result and any margin would do. Against Galway in 1985 [after losing the centenary final to Cork in 1984] and 1998 against Kilkenny [after losing to them in the Leinster final] being two years in particular where all that mattered was winning those finals.
On the face of it, Galway should be the more motivated team based purely on the lack of success at this level since their last win in 1988.
This is their sixth final since that last win 27 years ago and there is no doubt but there is a huge desire to see Liam MacCarthy cross the Shannon again and the vast majority of neutrals will be supporting them. Previous recent final defeats to the Cats should also act as a motivation.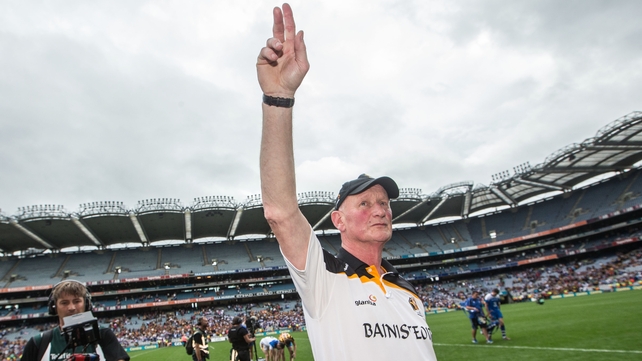 Kilkenny, on the other hand, seem to be just driven on the desire to win and this year I think they know the size of the challenge facing them. I also think the new lads want to show that they can follow in the footsteps of some of the great players that have recently retired from the squad.
They are no longer the dominant team they were in 2006-2012 era and Galway are better than in 2012, so anything less than a top class performance from the Cats will not suffice. 
Ever since Galway's impressive display against Tipp in that pulsating semi-final, expectations and optimism have soared within the county. The difficulty for Anthony Cunningham and his players over the last few weeks and, particularly this week, is to protect themselves from the hype and pressure of expectation, which if not harnessed properly, can sap the energy from the team.
The Tribesmen should hold no fear of the Cats having drawn with them in the 2012 final and last year's championship and running them close in this July's Leinster final.
Against Tipperary their backs as a unit overall were excellent and their forward line worked extremely hard to close down the Tipp backs.The new players, such as Cathal Mannion, Jason Flynn and the Conor Whelan in particular were excellent, taking the pressure off Joe Canning.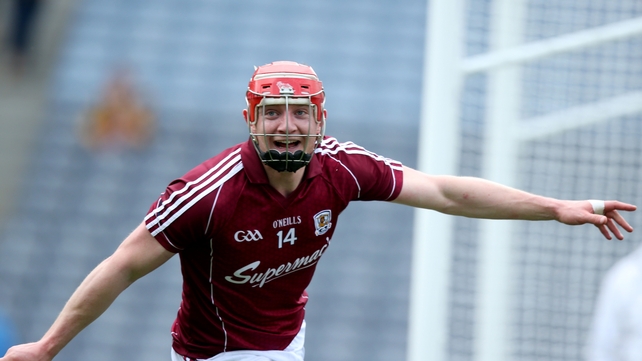 They also have a very strong bench. The general word from the county is that things are different this year and it certainly looks that way. 
If Galway can handle the build-up pressure and go out and play as a team [which they have steadily being improving on all year] with controlled aggression then they are in with a huge chance of winning.
Kilkenny, on the other hand, have had a much lower-key preparation with the main talk being around the injury concerns of a few key experienced players such as Jackie Tyrell, Eoin Larkin and Richie Power. Their participation or not could be crucial to the result given the lack of strength on the Kilkenny bench this year.
Despite these injury concerns, the Black and Amber will take the field on Sunday with a strong first 15. Their back-line has been steady, but the loss of Jackie Tyrrell is a blow and their forwards as a unit have been very reliant on TJ Reid and Richie Hogan with some good support from Ger Alyward. 
Brian Cody will want more from the other forwards on Sunday and don't be surprised if he springs some surprise player in this area. The return to form of Michael Fennelly is a big boost to their chances.
The Cats have been impressive all year, winning their three games played with a bit to spare. Waterford did keep the margin to five points in the semi-final, but they could have won by double that margin had both Ger Alyward and TJ Reid been on target with good goal chances.
Going on form and recent encounters, very little will separate the sides but I feel that the lower-key build up in Kilkenny and their greater experience of being in the right frame of mind on final day will be enough to get them over the line. 
Galway's day is definitely coming, but it may not be this year, though don't be surprised if it ends in a draw for another year.