Martin Carney believes a gruelling Ulster campaign has sapped Donegal of their trademark intensity ahead of their Saturday Round 4B qualifier date with Galway at Croke Park (6pm).
Rory Gallagher's side beat Tyrone, Armagh and Derry before losing the Ulster final to Monaghan by a point 12 days ago and RTÉ analyst Carney thinks their tough draw, which included a preliminary-round tie, could be to blame.
"They had to peak, or come close to their best for 17 May against Tyrone, then they had to take Armagh with the greatest of respect because they were playing in the Athletic Grounds," he told RTÉ Sport.
"They got locked into a dogfight against Derry, which they were put to the pin of their collar to come out of, and they were beaten by Monaghan in their fourth game. So they have played a hell of an amount of hard football against good quality opposition.
"They look to me to be a tired enough team at the moment. Structurally, they've been solid, but I don't think the intensity in the tackling or that kind of free-wheeling running from their back line has been as evident.
"Ryan McHugh, Frank McGlynn and Martin McHugh ran with the ball in the second half [against Monaghan] but very often when they did they were left isolated."
Carney questioned some of the tactics employed against Monaghan.
"They had a number of influential players playing at half-capacity on the day," he said. "Karl Lacey went in with a knee injury, had to come off and is now unavailable.
"Michael Murphy had sat out the training sessions prior to the Ulster final and he exerted no influence on the match.
"He took quite a bit out of himself by playing around the middle of the field. The only time he went into the full-forward line was late in the game.
"Maybe he should have played in there for longer - to give Donegal another option other than running the ball through the lines and because it would have been much easier on him physically. I think they'll play him there on Saturday.
"They have to adjust what they're doing. For most of the first only Patrick McBrearty was inside and he had three Monaghan players marking him.
"There wasn't a single Donegal player in the Monaghan half of the field for a lot of the first half. It defied logic as far as I was concerned to set up like that, and they went 0-08 to 0-04 down by half-time. They have to adjust their tactics this weekend."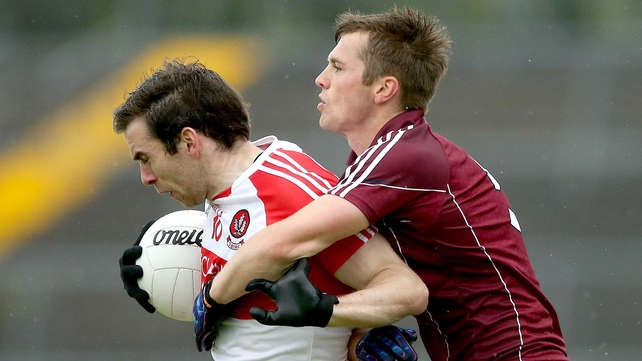 Carney believes Galway will pose a stiff test to Donegal, having built momentum and morale with qualifier wins over Armagh and Derry.
"[Manager] Kevin Walsh has massive experience of Croke Park," said Carney. "They will have gained a lot of confidence from beating the two teams, Armagh and Derry, that played Donegal, who had a dogfight against Derry in particular.
"It's a Galway team that's improving and a Galway team where the younger lads are starting to mature.
"They won two Under-21 All-Irelands (2011, 2013) and the likes of Tom Flynn, Fiontan O Curraoin and Damien Comer are starting to play very good football.
"I think they'll relish the prospect of playing in Croke Park, where Galway have never had an inferiority complex, and we'll see a very competitive match.
"But if Donegal can recover the edge and appetite that looked to be missing in the Ulster final I think they can win it narrowly."
Donegal's Ulster rivals Tyrone face Connacht finalists Sligo in the first game of the double-header at headquarters (4pm).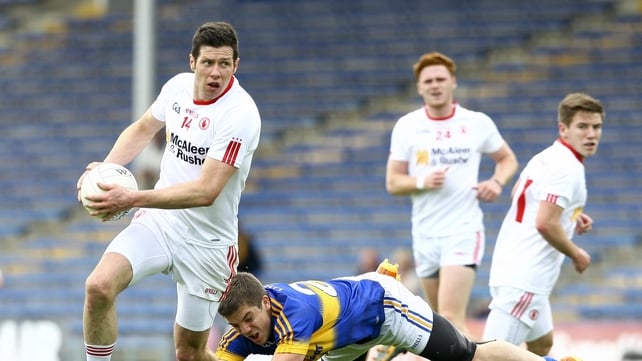 Tyrone produced a commanding second-half display to swat Tipperary aside in the last round but Carney isn't getting carried away just yet.
"I think Tyrone were flattered a bit on the day," he said.
"Tipperary's Colin O'Riordan had played an Under-21 hurling final 48 hours earlier. Their midfielders Stephen O'Brien and George Hannigan were missing and their centre-back was missing so Tipp were coming into that game a little short of confidence and shorn of some of their key players.
"Tyrone went down there and did what they had to impressively. Their opening game against Donegal was a dogfight but they'll scrap better than any team and Sean Cavanagh and Peter Harte are showing great form at the moment.
"Even though there's only Sean Cavanagh left from the team that won in 2003, they're growing again and improving again."
As for Sligo, a season that showed such promise after a shock Connacht semi-final victory over Roscommon delivered a reality check with a 6-25 to 2-11 hammering at the hands of five-in-a-row winning Mayo in the provincial decider.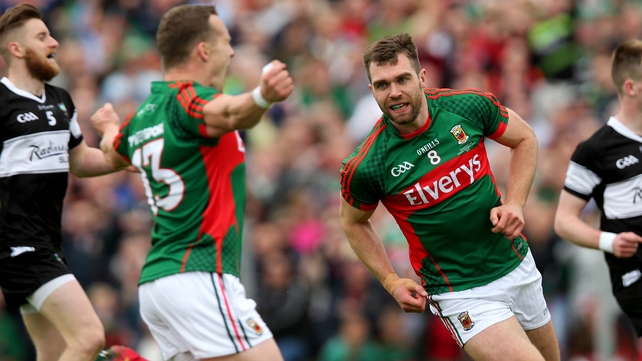 "Sligo will be looking for redemption," muses Carney. "It had to have affected them. For the most part they're young lads.
"They set up a bit naively by going one to one with Mayo, though you'd have to credit Mayo's ruthlessness.
"One thing about Sligo is that they have three very good inside-forwards, which a lot of teams wouldn't have, in David Kelly, Adrian Marren and Pat Hughes. 
"If they can get a bit of ball, there's quite a bit of talent there. Mark Brehony at centre-forward is a very capable player, well able to spray around good ball.
"You also have to consider that they still managed 2-11 against Mayo and David Clarke pulled off two exceptional saves.
"I would still expect Tyrone to win it, probably by quite a few points, but Sligo have no pressure on them and they'll be going in to show people that they're not as poor as they were in the Connacht final.
"Tyrone will go for the jugular early and try to get goals to scupper Sligo's confidence. But Sligo won't be as naievely set up as last day. They'll try and replicate the defensive strategy they used to good effect against Roscommon."