SATURDAY 1 AUGUST
All-Ireland SFC Qualifiers Round 4B
1600 Sligo v Tyrone, Croke Park
1800 Donegal v Galway, Croke Park
SUNDAY 2 AUGUST
All-Ireland SFC quarter-finals 
1400 Kerry v Kildare, Croke Park
1600 Dublin v Fermanagh, Croke Park
ONLINE
Live blogs on RTÉ.ie from 1530 Saturday and 1330 on Sunday.
ON TV
Saturday
1530 Sligo v Tyrone (1600) and Donegal v Galway (1800) live on Sky Sports
Sunday
1330 Kerry v Kildare (1400) and Dublin v Fermanagh live on RTÉ2 and RTÉ Player
All games streamed live worldwide via GAAGO
ON  RADIO
Saturday 
1445 Updates on Sligo v Tyrone and live commentary on Donegal v Galway (1900) on RTÉ Radio 1
1530 Live commentary on Sligo v Tyrone (1600) on Newstalk  
Sunday
1400 Live commentary on Kerry v Kildare on RTÉ Radio1 
1530 Live commentary on Dublin v Fermanagh on Newstalk 
WEATHER
There'll be a lot of dry weather for Saturday, perhaps a few isolated showers, but good sunny spells too and with mainly light southerly winds and temperatures up to between 15 and 18 degrees in the afternoon, it'll feel like the better of the days.
Once again however, thickening cloud in the west later will bring rain Saturday evening or Saturday night. Sunday looks like being yet another wet and windy day as southerly winds freshen and heavy and persistent rain becomes widespread.
FIXTURES
Sligo v Tyrone - All-Ireland SFC Round 4B qualifiers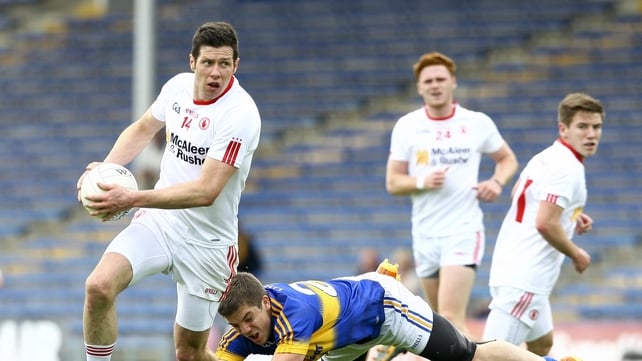 Cast your mind back to the 2002 qualifiers. As is the case this year, Sligo and Tyrone met in the final round at Croke Park. At one stage in the first-half, the Ulster side built up a 0-08 to 0-02 lead and were in complete control against opposition that offered little resistance. However, just before the break, the Yeats County awoke from their slumber. Inspired by Eamonn O'Hara they quickly eroded Tyrone''s lead and then powered ahead in the second period. Tyrone were simply in tatters come the final whistle as Sligo recorded a five-point victory. 
This year's Connacht final was a nightmare for Sligo. Mayo ran riot riot from the off as Sligo's belief that they could go toe-to-toe with the Green And Red was blown out of the water within the first five minutes. The fact that Niall Carew's side managed to put 2-11 on the scoreboard when the dust had settled was some crumb of comfort.
Tyrone have form through the back-door and signalled their intent with an emphatic victory over Tipperary the last day out. Peter Harte and the Cavanagh brothers really stood out in a game where Tyrone packed bodies behind the ball and broke with pace when they had the opportunities to do so. 
Mickey Harte's troops should have enough in hand to book an All-Ireland quarter-final berth. Sligo will be hoping that they can manage a level of respectability that will go some way towards banishing the memory of the Hyde Park massacre.
Verdict: Tyrone     
Donegal v Galway - All-Ireland SFC Round 4B qualifiers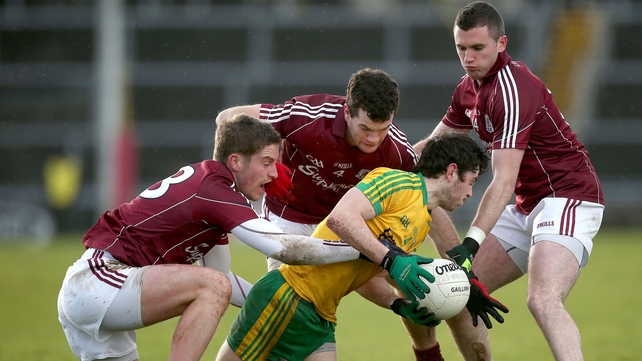 This is an intriguing clash. Can Donegal bounce back from the disappointment of losing the Ulster final? Can Galway build on the momentum they have shown through the qualifiers and reach the last-eight for the second year running?
Donegal are still seen by by some as genuine All-Ireland contenders and maybe the 13-day break since the Ulster decider will be a benefit to a side who have not really fired since defeating Armagh on 14 June. Karl Lacey and Michael Murphy looked out of sorts the last day and the high wide count, particularly in the second-half, did nothing to give Rory Gallagher's side a lift when they needed it most. 
After wins over Armagh and Derry through the back door, Galway will be looking to add a third Ulster scalp on Saturday evening. Shane Walsh saw some action in the victory over Derry and his availability again adds to the westerners' attacking options that are already well served through the likes of Michael Lundy, Paul Conroy and Damien Comer. 
Galway are a much more physically side this summer and it would not be a surprise at all if they came away with a victory this weekend. On the other hand, Donegal's big-match experience, you would think, should stand to them if things are tight going down a stretch. As a result, any vote on their favour is a tentative one.
Verdict: Donegal
Kerry v Kildare - All-Ireland SFC quarter-final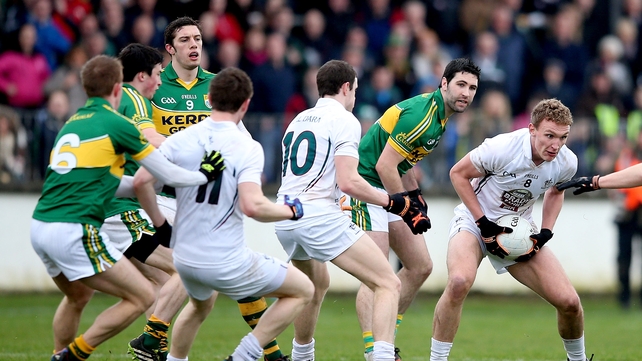 Eamonn Fitzmaurice travelled to Breffni Park last weekend to run the rule over Westmeath and Fermanagh - the expectation being that one or other would provide this weekend's opposition for the Kingdom. However, Kildare's excellent win over Cork at Semple Stadium resulted in the Lilywhites being the opponents for the reigning All-Ireland champions.
Kerry did, however, have a 'spy' in Thurles and the report card coming back will have ticked a lot of positives in the way Kildare dismantled the Rebels. Many will say that Brian Cuthbert's side were running on empty, but that's to dismiss the the work-rate and athleticism shown by the Leinster side. After a couple of traumatic years, Kildare rightly deserve their place back on the big stage, with the likes of Niall Kelly and Paul Cribbin catching the eye. 
They will look at the way Cork ran at Kerry in the drawn Munster final as a means of causing an upset against Kerry. It will be a tough ask.
The Kingdom will have benefited from the extra game a fortnight ago and Croke Park in August is where you expect to see them find that extra gear that they hope will bring them closer to retaining Sam. That said, nothing will be handed to them in that respect and Kildare certainly won't lack for effort on Sunday.
Verdict: Kerry    
Dublin v Fermanagh - All-Ireland SFC quarter-final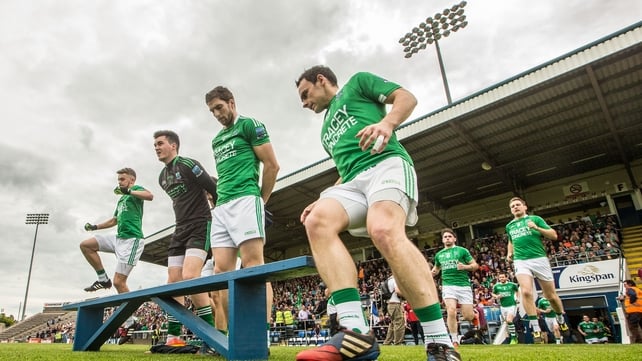 The feeling was that after the loss to Monaghan in the Ulster semi-final, Fermanagh could go on a decent through the qualifiers. That has come to pass and an added bonus sees Pete McGrath's side in an All-
Ireland quarter-final.
McGrath has done a wonderful job in his second year with the side, as evidenced by the late surge that saw them pip Roscommon and last weekend's strong second-half showing that flattened Westmeath at Breffni Park. Tomás Corrigan, Sean Quigley, Eoin Donnelly and Ryan McCluskey are players that would make their mark in most county teams.
Facing Dublin, however, will be a real test but I don't see the Ernesiders being beaten out the gate. It took the Dubs a while to break down Westmeath's resistance in the Leinster final and Fermanagh are likely to put up a similar road block. Still, the speed, athleticism and power of Jim Gavin's side will come to the fore at some stage as they clear another hurdle in preparation for what will be a more stiffer challenge at the end of August. 
Verdict: Dublin