A dozen contenders remain in the race for Sam Maguire. Barring replays, that figure will be reduced to ten after Saturday's Round 4A clashes.
First up is the meeting of Westmeath and Fermanagh at Breffni Park at 5pm. Semple Stadium is the venue for the coming together of Cork and Kildare at 7pm.
Former Monaghan and Meath manager Seamus McEnaney has been casting his eye over both games and expects the opening encounter to be the closer of the two.
"The Westmeath-Fermanagh game will go to the wire," he says.
"Fermanagh are in better shape now than they were last year and Pete McGrath has got to know his team an awful lot better. They are quite defensive but in Sean Quigley and Tomas Corrigan they have forwards who will get scores.
"Fermanagh have arrived at this juncture on merit and you'd have to hand it to them for the way they finished the last day against Roscommon."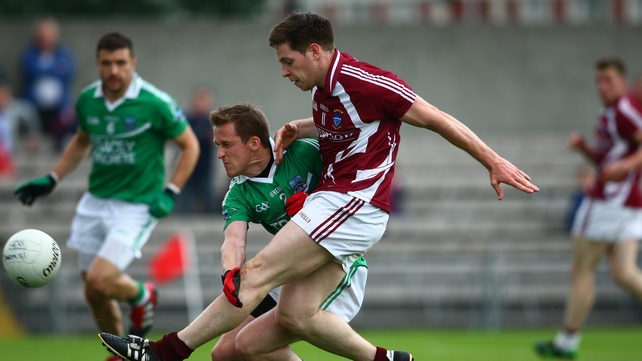 As for Westmeath, 'Banty' says that much will depend on whether John Heslin is involved. The St Loman's player sustained a fractured heel just before the Leinster final against Dublin, and while he did play for an hour of that contest, he was subsequently substituted. As of now, he is not expected to feature at the Cavan venue.
McEnaney adds: "If Westmeath are still in the game at half-time, John Heslin will take to the field for the second half. I expect then him to have a major influence on the game. 
"I know there's talk that Westmeath hope to have him back for a potential quarter-final. When you come to the qualifiers there is no next day. You can never think about the next day."
In a clash of potentially narrow margins, McEnaney goes with the Leinster county to prevail.
"Westmeath have been playing at a higher level in recent seasons and I expect them just to scrape home.
"The manner in which they fought back to defeat Meath in Leinster was most impressive – a real indication as to how much they've evolved since Tom Cribbin took over."
Stats check: Saturday's game will be the third championship meeting of Westmeath and Fermanagh. 
Previous results: 
2013: Fermanagh 3-10 Westmeath 1-15 (Round 1 Qualifier, Mullingar)
2002: Fermanagh 0-14 Westmeath 0-7 (Round 2 Qualifiers, Mullingar)
Fermanagh are bidding to reach the quarter-finals for the third time, having previously qualified in 2003 and 2004. Westmeath have reached the quarter-final three times – 2001-2004-2006.
Rebels eye positive turnaround
Since the qualifiers were introduced, only two teams (Dublin – 2001 and Down - 2012) have managed to recover from a provincial final defeat and win their subsequent back-door clash the following week. McEnaney expects Cork to become the third side to achieve that feat.
"I see Cork having too much for Kildare," is his overall assessment as to how Saturday evening's clash will unfold.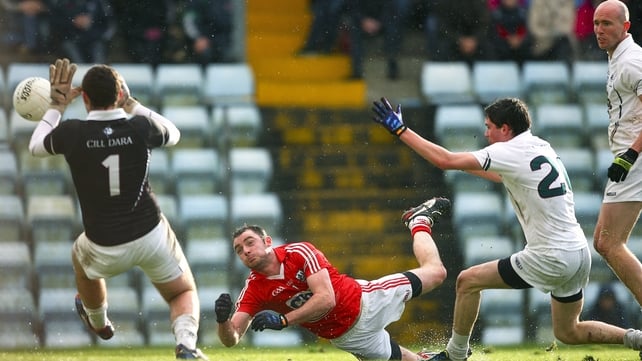 The Rebels lost last weekend's Munster final replay against Kerry and in the end can have no complaints with the outcome. The drawn game was one that got way for Brian Cuthbert's side, but McEnaney believes the squad have the mental fortitude to kick start their season again.
"In Cork's case I think the drawn match will have taken more out of them than the replay. They had the game won the first day but they let it slip. That was three weeks ago. Time has moved on a bit and I think they are good enough to dust themselves down and re-focus after last weekend's defeat. I'm going with them to beat Kildare."
It seems our analyst is not giving the Lilywhites any real chance at all in their efforts to reach an All-Ireland quarter-final.
"Kildare did have a good win over Longford the last day, but Longford are down the pecking order. Kildare are hot and cold. They've had a poor year. In fact, they've had a poor couple of years after successive relegations.
"Some of the best players in Kildare aren't playing for the county. I just feel as a team they are missing something."
Stats check: This will be only the fifth clash between Cork and Kildare in championship history.
Previous results: 
2012: Cork 2-19 Kildare 0-12 (All-Ireland quarter-final)
2008: Cork 2-11 Kildare 1-11 (All-Ireland quarter-final)
1956: Cork 0-9 Kildare 0-5 (All-Ireland quarter-final)
1928: Kildare 3-7 Cork 0-2 (All-Ireland semi-final)
Cork are attempting to qualify for the All-Ireland quarter-finals for the 12th time, having missed out on three occasions (2001- 2003-2004) since the new championship system was introduced in 2001.
A win would see them reach the last eight for the 11th successive year. Kildare are bidding to reach the quarter-finals for the sixth time, having previously got there in 2008-2009-2010-2011-2012.