SATURDAY 4 JULY
All-Ireland SFC Qualifiers Round 2A
1400 Offaly v Kildare, O'Connor Park
1700 Clare v Longford, Cusack Park
1700 Cavan v Roscommon, Breffni Park
All-Ireland SHC Qualifier Round 1
1900 Clare v Offaly, Cusack Park
1900 Laois v Dublin, O'Moore Park
1900 Wexford v Cork, Wexford Park
SUNDAY 5 JULY
Munster SFC final
1400 Kerry v Cork, Fitzgerald Stadium

Leinster SHC final
1600 Galway v Kilkenny, Croke Park
All-Ireland SFC Qualifier Round 2A
1500 Fermanagh v Antrim, Brewster Park
All-Ireland SHC Qualifier Round 1
1400 Westmeath v Limerick, Cusack Park
ONLINE
Live blogs on RTE.ie from 1400 Saturday and 1330 Sunday.
ON TV
Saturday
1630 Cavan v Roscommon (1700) live on RTÉ2
1830 Wexford v Cork (1900) live on Sky Sports
Sunday
1330 Kerry v Cork (1400) and Galway v Kilkenny (1600) live on RTÉ2 and RTÉ Player.
All games streamed live worldwide via GAAGO.
Highlights on The Sunday Game on RTÉ2 from 9.30pm.
ON RADIO
Saturday
1445 Updates on all the day's games, including live commentary of Clare v Longford and Wexford v Cork on RTÉ Radio 1.
1630 Live commentary on Cavan v Roscommon on Newstalk.
Sunday
1400 Updates on all the day's games, including live commentary of Galway v Kilkenny on RTÉ Radio 1.
1330 Live commentary on Kerry v Cork on Newstalk.
WEATHER
There will be some dry bright conditions with sunny spells on both Saturday and Sunday, but showers are likely both days and some heavy showers are expected on Sunday, possibly prolonged in some parts for a time. Temperatures more typically in the high teens or touching 20 degrees C.
THE FIXTURES
Offaly v Kildare - All-Ireland SFC Round 2A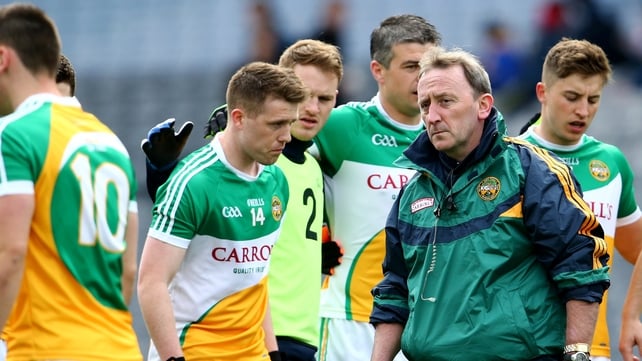 Six days on from their crushing defeat to Dublin, the Kildare footballers must pick themselves up for a date with Pat Flanagan's Offaly. The Lilywhites must prepare for the game without the services of David Hyland and Darroch Mulhall, who have informed manager Jason Ryan that they will not be part of the county's attempt to salvage their season. Both players, it is believed, are spending the rest of the summer in the USA.
Losing to Longford in their Leinster opener was the source of much annoyance in the Offaly camp. They, did, however, get back on the horse with a comfortable win over Waterford a fortnight ago. Niall McNamee missed that game with a knuckle injury and was absent from the starting XV named by Offaly on Thursday night.
These counties have served up some engrossing battles in the championship down through the years and this latest renewal should again be hard fought with little to choose between the sides.
Verdict: Kildare
Clare v Longford - All-Ireland SFC Round 2A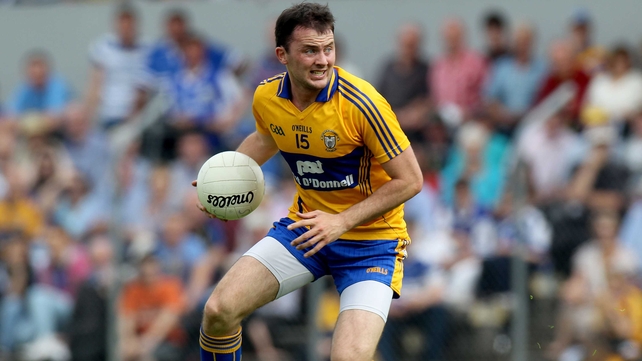 Clare were without some key players for their Munster semi-final loss to Cork on 14 June, but for the visit of Longford they welcome back Enda Coughlan, David Tubridy and Shane McGrath.
For the midlanders, the victory over Carlow in Round 1A helped to heal the wounds somewhat after their scutching at the hands of Dublin in the Leinster quarter-final.
It's the first ever championship meeting between the sides, who will both be operating out of Division 3 next year. With decent attacking units on view, this could be one of the more free-flowing contests of the weekend.
Verdict: Longford
Cavan v Roscommon - All-Ireland SFC Round 2A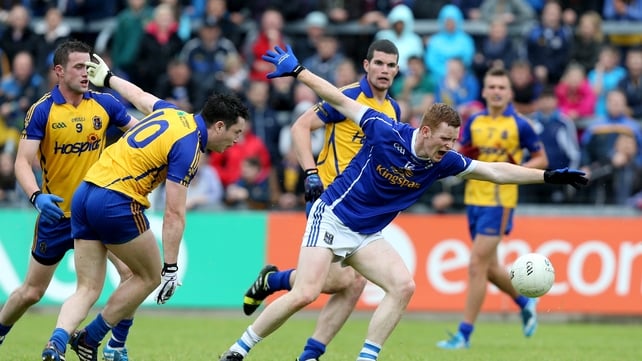 Familiar foes collide once again at Breffni Park. For the fifth time since the spring of 2014, Cavan and Roscommon face each other in a competitive match.
The Breffni County probably feel better about themselves having bagged a victory in Ruislip - four weeks on from their one-point loss to Monaghan in Ulster. The Rossies had high hopes of reaching a Connacht final but Sligo didn't read the script at Markievicz Park a fortnight ago and ran out deserving winners. Much work then for John Evans to do to raise spirits again.
Roscommon do possess the more natural footballers and if they have fully banished the memory of that defeat within the view of Benbulben, you would fancy them, but Cavan will be keen to atone for the poor showing again the same opposition at this stage last year. That drive could be crucial in determining the outcome.
Verdict: Cavan
Clare v Offaly - All-Ireland SHC Round 1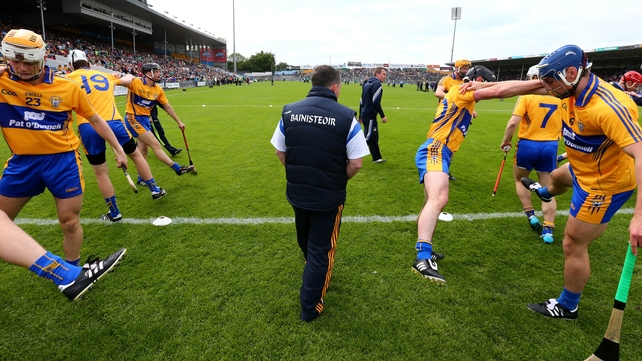 'Who fears to speak of '98?' That was the title of an RTÉ Radio 1 documentary that chronicled the hurling summer of 1998, including the three-match saga between Clare and Offaly in the All-Ireland hurling semi-final. It makes for fascinating listening, including how Jimmy Cooney's 'early whistle' brought a premature end to the first replay at Croke Park.
Clare were three points ahead when Cooney called time. Their thoughts turned to the All-Ireland final. The Offaly faithful, however, were having none of it and eventually their voices were heard. Those in control ordered a second replay. Offaly spirits were high; Clare just a little deflated. That was the difference on a sultry evening in Thurles. Offaly, managed by a man called Bond, prevailed and would duly take care of the Cats in the decider.
The hurling landscape in 2015 is different. There is an expectancy that Clare can get back to the heights that saw them claim Liam MacCarthy in 2013. Offaly's stock has fallen a fair bit since those trophy-laden days of the 1980s and 90s.
Davy Fitzgerald's hand has been strengthened by the return of Colm Galvin from Boston, while Brendan Bugler is back having served a suspension. Offaly won't lack for heart at Cusack Park but the Banner should have enough to win this one by double scores.
Verdict: Clare
Laois v Dublin - All-Ireland SHC Round 1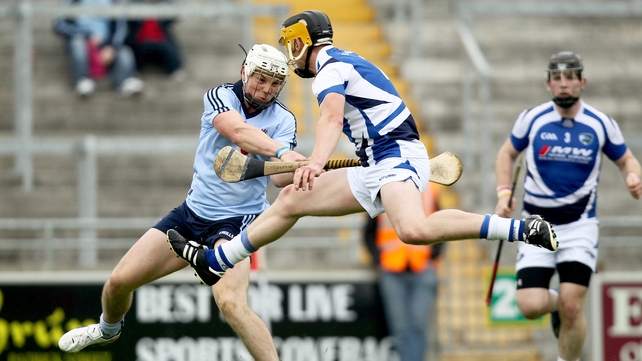 Two sides who badly need a pick up after recent heavy defeats. Laois had high hopes of making life difficult again for Galway in the Leinster semi but they never raised any worthwhile gallop. Dublin were blitzed early on by the Tribesmen in their quarter-final replay and couldn't recover.
Ger Cunningham's side are favoured by most to get through and apparently were "flying" in a recent challenge match against Waterford. That said, 'Cheddar' Plunkett's side won't lack for effort in front of their own fans in what could be a high-scoring contest.
Laois v Dublin - Last five championship clashes
2012: Dublin 3-23 Laois 1-7 (Leinster quarter-final)
2010: Dublin 0-25 Laois 0-16 (Leinster quarter-final)
2005: Laois 4-14 Dublin 0-14 (Leinster quarter-final)
2003: Dublin 3-11 Laois 0-15 (Leinster preliminary round) Replay
2003: Dublin 1-18 Laois 2-15 Leinster preliminary round (Draw)
Verdict: Dublin
Wexford v Cork - All-Ireland SHC Round 1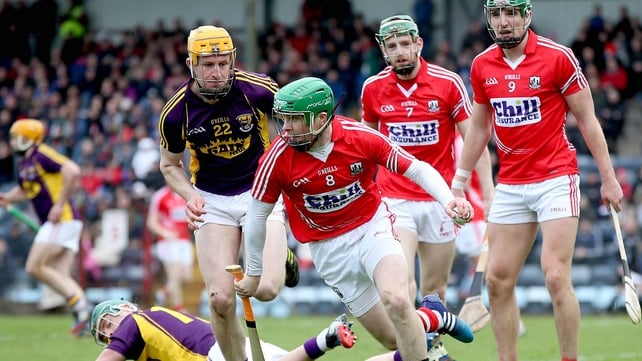 The most intriguing of this weekend's hurling qualifiers pits a Wexford side looking for redemption following their trimming by Kilkenny against a Cork outfit who failed to really sparkle in going down to Waterford.
It was expected that Wexford would offer some resistance against the Cats, but in truth they contributed in many many ways to their own downfall and gifted their opponents three goals. A 24-point defeat should inspire them to do better at Wexford Park and much will be expected of their inside forward line.
Jimmy Barry-Murphy welcomes back Seamus Harnedy to the starting XV at full-forward. Brian Lawton comes into the side at number 11. Harnedy's inclusion is a plus for a Rebels side, who lack a certain physicality up front.
It's really a case of a new beginning for both sides here. JBM's troops may be the favourites in the eyes of most, though you wouldn't be backing them with any strong conviction.
Verdict: Wexford
Kerry v Cork - Munster SFC final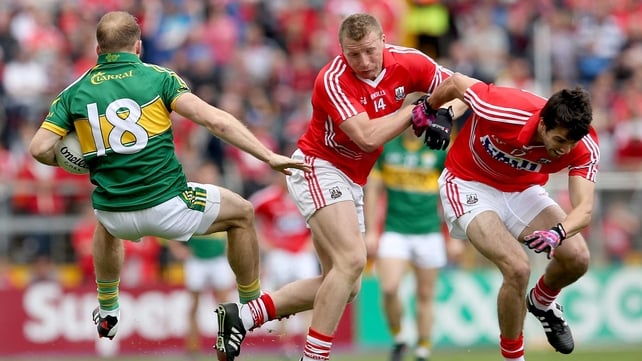 It's 1995 since Cork last beat Kerry in a Munster final in Killarney. The Rebels head to Fitzgerald Stadium today hoping to end that sequence and make amends for the collapse against their old rivals in last year's decider by the banks of the Lee.
Declan O'Sullivan was superb for the Kingdom 12 months ago but he has now retired. There was no Tommy Walsh or Colm 'Gooch' Cooper on the pitch then either, and Kieran Donaghy didn't figure in Éamonn Fitzmaurice's plans back then. All three will have their say today.
Cork did account for Kerry in this year's league, but yet from that game, they had eight different starters for their championship opener against Clare, while the Kingdom had six for their bow against Tipperary. Today's game then has to be viewed in isolation.
Stats: Cork v Kerry
Cork v Kerry is by far the busiest rivalry in Gaelic football, certainly since the introduction of the All-Ireland qualifiers in 2001. The counties have met 25 times in the new Millennium, with Kerry winning 15 games to Cork's five while there were five draws. Six of Kerry's wins have been in All-Ireland semi-finals/final in Croke, where Cork have never beaten their neighbours.
Cork will not want to suffer another bad beating from a big gun and will be keen to put in a consistency of performance that does not see them enter barren periods at crucial stages. They should be capable of that at the weekend but it may not be enough to derail the Kingdom.
Verdict: Kerry
Galway v Kilkenny - Leinster SHC final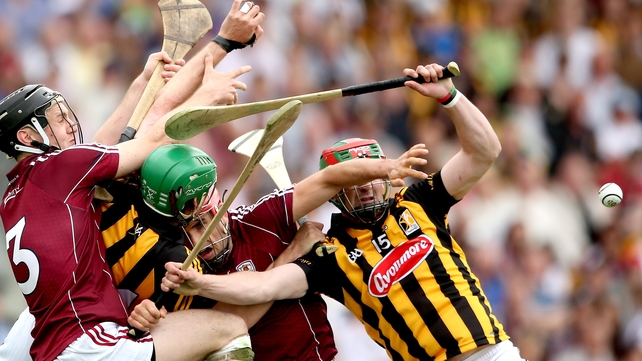 In a hurling championship that has failed to fire so far, the meeting of Galway and Kilkenny has all the potential to be a blockbuster. Three years ago in the Leinster decider, the Tribesmen came out of the blocks all guns blazing and left the Black and Amber in a tizzy. The Cats were shell-shocked as a so-called 'outsider' claimed the provincial spoils.
Three years on, you get the sense that Galway have rediscovered a real appetite for the game again and really impressed when dispatching Dublin (after a replay) and Laois to get to this stage. Cathal Mannion's 3-03 caught the eye against the Dubs and Joe Canning's return of 1-15 against the O'Moore County is an indication of the Galway strength.
Kilkenny, minus some well-known names, began their 2015 campaign in impressive fashion when trouncing Wexford by 24 points in the semi-final. Ger Aylward introduced himself to the big stage with a hat-trick in a game where Michael Fennelly, Richie Hogan, TJ Reid and Kieran Joyce also made significant contributions.
Galway have built up a nice head of steam since their underwhelming draw with the Dubs in the drawn quarter-final. That may be enough to get them over the line here even though they are without the services of their captain David Collins, who has a hamstring injury.
Verdict: Galway
Fermanagh v Antrim - All-Ireland SFC Round 2A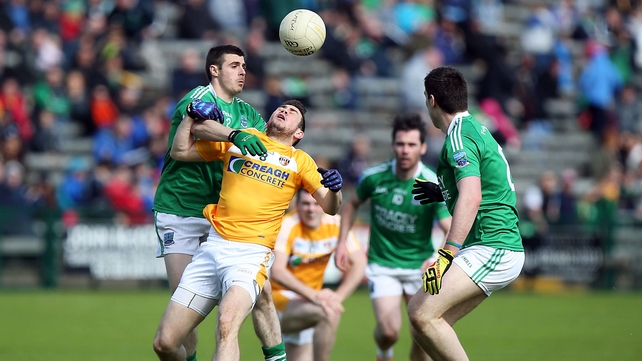 Six weeks on from meeting in the Ulster championship, Fermanagh and Antrim locks horns again at Brewster Park. Could this have been avoided? In hurling, repeat pairings through the back-door are not permitted. Why are the same procedures not applied to both codes?
As to the game itself, Pete McGrath's Fermanagh were perhaps a little unlucky to lose by 10 points to Monaghan in the Ulster semi-final. Antrim, on the other hand, had a notable victory over Laois in Round 1A, coming back from nine points down to eventually win by two. After dropping the McGourty brothers (CJ and Kieran) for the trip to O'Moore Park, manager Frank Fitzimons has welcomed the duo back along with Niall McKeever, Sean McVeigh and Ricky Johnston.
The fare on offer in the Ulster quarter-final clash on 31 May was far from entertaining. You'd be hopeful that this afternoon's clash will be more pleasing on the eye.
Verdict: Fermanagh
Westmeath v Limerick - All-Ireland SHC Round 1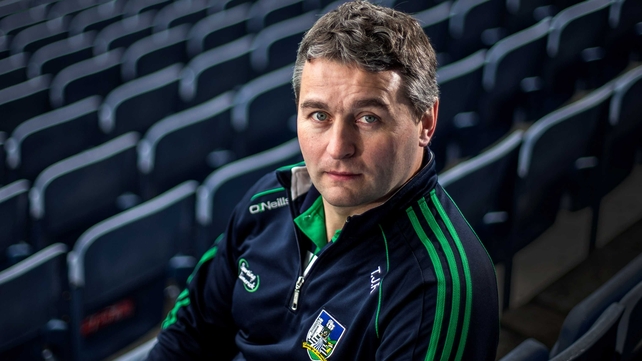 Michael Ryan will take some satisfaction at still being involved in the championship in the first week of July. As they showed against Waterford in recent season, Westmeath are capable of giving the leading lights a game of it at Cusack Park.
A 16-point defeat to Tipperary won't have gone down well in Limerick, in spite of how good Tipp were on the day. The target for TJ Ryan and Co. is to make an All-Ireland quarter-final and they will want to lay down a marker here that they are back on track again.
Verdict: Limerick