I was on RTÉ radio recently at the launch of The Sunday Game and I had never heard such negativity towards the football championship, listening to what had been witnessed earlier in the league campaign etc, etc.
Genuinely, pundits were not overly enthused about the prospect of a summer of Sundays.
We hurlers, however, could not wait for our chance to announce the arrival of summer. The Munster championship, Thurles, Tipp - so-called champions elect - new kids on the block the Déise, Davy's army back on bread and water, the Shannonsiders gone into hiding behind the treaty walls in wait for their neighbours, and the Rebels backed into a corner after a league final debacle.
Liam Sheedy and I were excited and we even had Henry Shefflin chomping at the bit and gently reminded him of how easy he had it in Leinster – "You will never see anything like this boy!" we declared.
Leinster, also, was not forgotten and how Wexford Park, Nowlan Park and Tullamore as venues had added extra spice to a championship that was so predictable at one stage – come out of Wexford now and you earned your crust.
The arrival of the new rules, i.e. one v one penalty strike and advantage rule, would see more reward and green flags.
We could not wait – bring it on!
So, what's my rant?
"The best game in the world had been taken over by laptops, systems, game plans, stats and negativity" - Tomas Mulcahy
4pm last Sunday had me clung to my seat in anticipation after warm ups, drills, pre-match games were gone and the throw-in commenced.
4.10pm had me confused and by 4.35pm I was in shock.
At full-time young Aaron Cunningham had given me hope, but only a little.
The best game in the world had been taken over by laptops, systems, game plans, stats and negativity.
Up until now Clare have been the outright leaders in defending in numbers, sweeper in front of the full-back line, midfielders dropping back and half-forwards heading further and further from goal.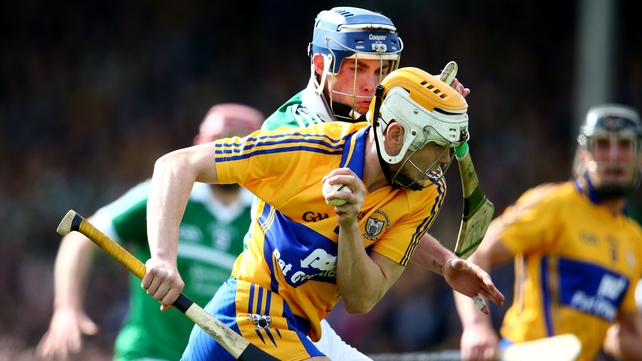 They have two corner-forwards roaming and leave Shane O'Donnell with the full-back. All good planning and execution over last two years, which won them an All–Ireland, but now opponents are having no more of it.
Limerick cannot be faulted in one sense, they planned and put a system in place to counteract this, plain and simple, push up, go man to man, crowd the midfield and half-back line and make it a battle.
And a battle it was, with no freedom to express and space being at a premium.
So much so that many times we saw turnovers, balls dropped, balls kicked into touch and stupid frees conceded that made the game look awful as a spectacle. All because there were too many bodies in the one space, and too much contact with each other.
It could be argued the second half improved but that was down to the sending off and one Aaron Cunningham.
Then take Waterford, who smothered Tipperary and Cork with similar tactics, and probably deployed more bodies in defence than even Clare did at Semple Stadium on Sunday.
It has been pretty effective and rewarding in building a team and everyone buying into the system, work rate and so on but therein lays the problem.
When the Déise name their team for Sunday week and Brick Walsh is at 14 and Kevin Moran is at No 10, the whole world will know that they will not play there and they will deny the space for the Cork inside forwards to get easy possession.
They will do this by crowding their half-back line and midfield, but at the same time allow young Austin Gleeson the freedom of the park to do a Patrick Donnellan on it, take ball in hand and hit the throttle from one end to the other to score. Gleeson has this perfected so well.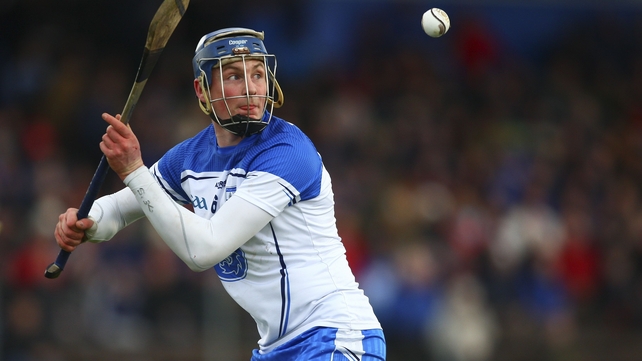 So if you are JBM, what do you do to counteract this? You trust your full-back line, you push on, go man to man and make it a battle as Limerick did and force your opponent to change.
No laptop, systems or stats for JBM but on this occasion, he might have no other choice.
Over to you Galway and Dublin this weekend. Restore faith and explore the freedom this field gives, express yourselves and bring our game back on track.
Test this new penalty rule but if you are 50 yards from goal there is little chance of even a sniff!