Limerick prevail in slow burner
The first half of Clare v Limerick in the Munster quarter-final was a cautious affair, with the teams content to crowd the middle third, so denying us a free-flowing spectacle. When things opened up, we were treated to a game of real quality. Both sides had a man sent off but neither Patrick Donnelan or Seanie Tobin can have any complaints.
In previewing the clash, Liam Sheedy told RTÉ Sport that the current Limerick side are a "championship team" and when the tempo ratcheted up in the second, it was the Shannonsiders who showed that extra bit of spirit to edge home by a point.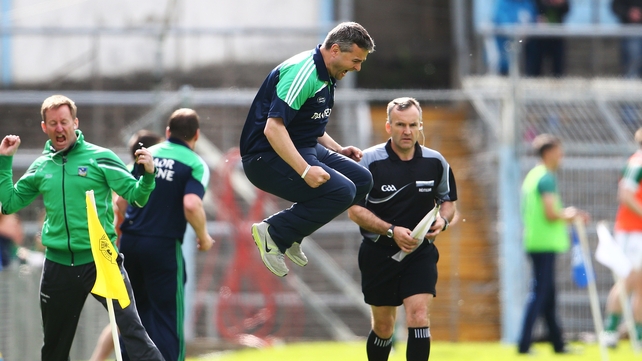 Limerick, for whatever reason, can't seem to stir themselves sufficiently in the spring and are still consigned to hurling's second tier. They can now look forward to a date with Tipp in the semi-final at the Gaelic Grounds where they will aim for back-to-back wins over the Premier County and so claim a place in a third consecutive Munster decider.
New kid on the block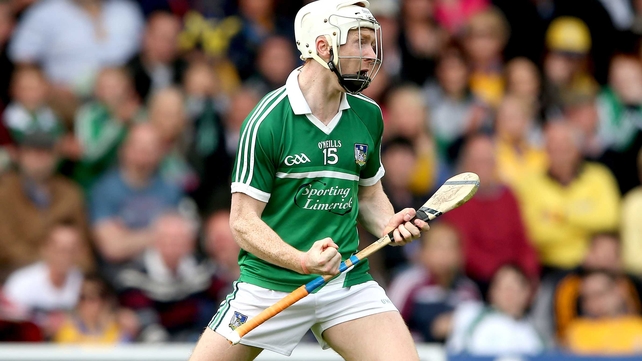 Cian Lynch was talked about as a player to watch prior to Sunday. He certainly made his mark, scoring three points and went close to raising a green flag. He is a nephew of Limerick legend Ciarán Carey, who will be remembered for his darting run and winning point against Clare on that scorching hot day in 1996.
Serious bitta swagger about Cian Lynch. It's taking me some time to deal with the fact that he was born in 1996 though! #FeelingOld ??

— Jacqui Hurley (@jacquihurley) May 24, 2015
Lynch, in his post-match interview with RTÉ spoke about playing in Tom Semple's field, while also mentioning a few words of advice from his Uncle.
"Thurles, it's the field of legends, where you dream of playing right from 14s, 15s. It's your dream come true.
"He [Carey] called down this morning as I was going to mass. He gave me a few quick words. Ciarán's great, all the uncles are brilliant. Sure look, thank God, it paid off today."
Banner now face familiar route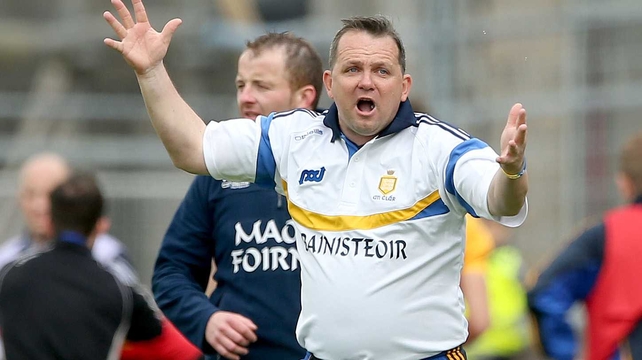 Two years ago, Clare came through the back-door route to claim Liam MacCarthy. If they can get their strongest team out and stop conceding silly frees, then they can go far again. Aaron Cunningham's introduction on Sunday was a real plus. He took his goals brilliantly and has the speed to torment any defence.

In summing up the loss to Limerick, Davy Fitzgerald felt his side did not deserve to lose.
"Hard to take. I don't think we deserved to lose that," he said.
"Well done to Limerick. I have no comment to make on anything. Clare, you're not going to draw me on anything. Well done to Limerick.
"I'm very, very, very proud of the Clare team and supporters today. They are immense. I'm not going to concentrate on anything else whatsoever. I'm really proud of my team. Six points down they showed some character. I'm 100% certain we did not deserve to lose."
Antrim's decline continues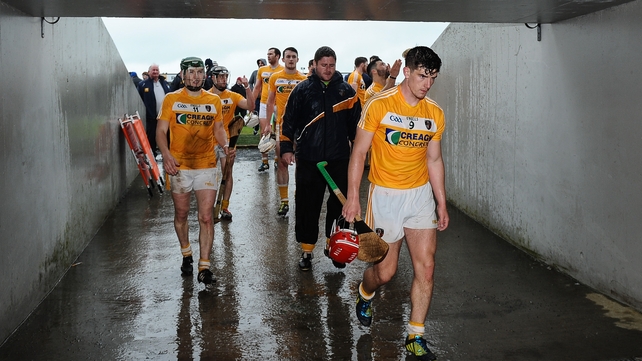 After relegation to Division 2A in the spring, the early summer has now seen Antrim lose their top-flight status in the championship. In 2016 the county will play in the Christy Ring Cup. The defeat to Carlow at Dr Cullen Park, in a match where they had an extra man for long stages, ultimately was a defeat too far for Kevin Ryan's side.
Two years ago on the Sunday Game, Donal Óg Cusack called for the formation of a 'Team Ulster' to give as many players as possible across the nine counties of Ulster a chance to play in the championship. Antrim's current woes prompted the former Cork custodian to yet again to call for a unified Ulster during this Sunday's highlights show on RTÉ.
It time for a new #AntrimGAA committee and hurling management. No longer do we have a pitch we are now also playing 2nd tier hurling.

— Raymond McDonnell (@bt_donnell) May 25, 2015
At the start of the round-robin series in the Leinster championship, I went for Antrim and Laois to progress to the quarter-final. However, it is Westmeath who will join Laois in the next stage after the midlanders' wins over the Saffrons and Carlow.
Former Waterford coach Michael Ryan is certainly getting his message across iand Westmeath can now look forward to a date with Wexford at Cusack Park on Sunday week. They will aim to be competitive in that encounter and so end their season on a high note.
Laois set up date with neighbours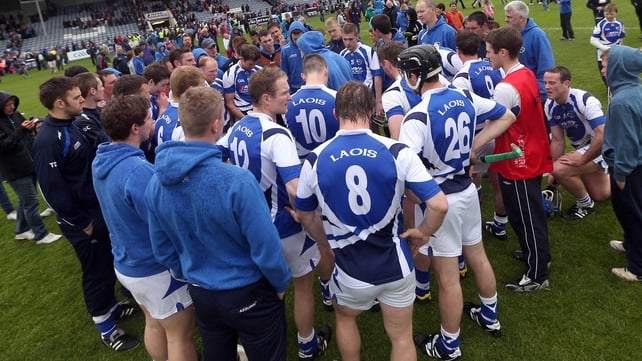 After running Galway close in the last two seasons, Laois hurlers will look to get over the quarter-final hurdle in Leinster when they take on Offaly at O'Moore Park on Sunday week.
Boss Seamus 'Cheddar' Plunkett is expecting a rip-roaring clash with the Faithful County in a match where Laois will have to be be fully focussed for the full 70 minutes if they are to prevail.
Troops called in to good effect for Monaghan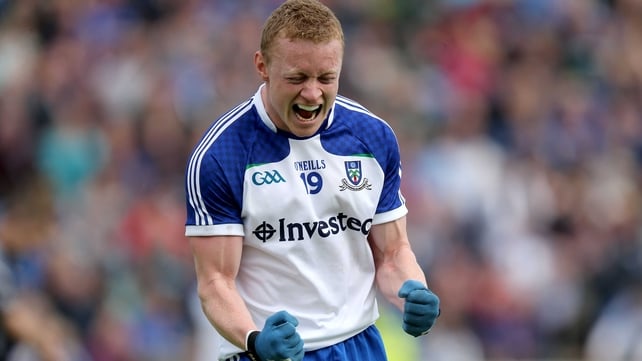 Two games down in the Ulster card and the report card boasts many favourable ticks with regard to the quality of football on view. Cavan v Monaghan at Breffni Park saw some outstanding scores in a game where the introduction of Stephen Gallogly, Dick Clerkin and Colin Walshe proved crucial as the Farney prevailed by a point.
'an impact sub who made an impact' Kevin McStay's wonderful indepth analysis Dick Clerkin today!!! #SundayGame #monaghan

— Donna Martin (@DonnaMartin03) May 24, 2015
Two years ago, Malachy O'Rourke's side also had the bare minimum to spare over the same opposition en route to winning the Anglo Celt Cup. And while a couple of more hurdles have to be jumped, Monaghan will now doubt benefit from having a tough examination at this stage of the campaign.
Speaking to RTÉ Sport after the game, Malachy O'Rourke paid tribute to his side's "know-how" and the role of attacker Conor McManus in dealing with the Cavan challenge.
"I think our experience and, I suppose, a wee bit of championship know-how told in the end," he said.
"In the second half, Cavan started off very well and I think halfway through the half they were four points up so it left us with an uphill battle.
"But I thought from then on we actually started to play better football.
"We controlled the play better, we used the ball better, we got Conor on the ball more inside and kicked a couple of great scores."
Rossies get the job done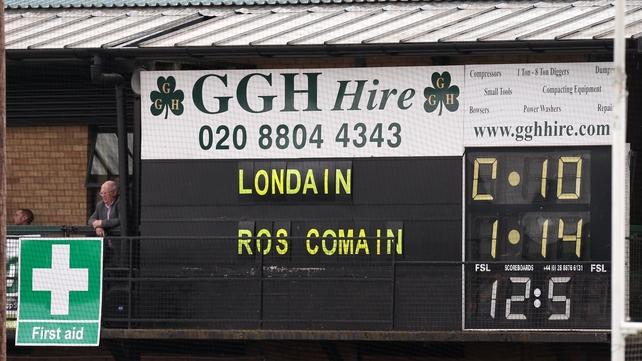 Speaking on The Sunday Game, former Roscommon goalkeeper Shane Curran said that Roscommon's win over London counts for nothing.
On having the Exiles in the western province, Curren added: "They'll come once every 35 or 40 years with a team that can compete but the overall job of what they're doing to the championship isn't that good."
Pretty harsh, many would say on the efforts that Paul Coggins' side have put in over the last few years, considering they got to a Connacht final and took Mayo to extra-time.
Roscommon had seven points to spare at Ruislip and their manager John Evans was quick to praise the London effort. He told RTÉ: "The day of coming over to London and pulverising the green jersey is well gone and under Paul Coggins every guy is enthusiastic.
"The further we went ahead there in the first half, the more they tried, the more they tackled, the more they defended and the more they broke forward.
Big day in Ruislip @LondonGAA @RoscommonGAA pic.twitter.com/gX7m5r74S3

— Irish TV London (@IrishTVLondon) May 24, 2015
"So I was very impressed with their enthusiasm, very impressed with their fitness levels, and they missed six or seven chances in the second half.
"We had a few goal chances as well. At the end of the day we were delighted to get a tough game and delighted to win it. London were no pushovers and they can be proud of their effort today."
Next up for the Rossies is a date with Sligo in the Connacht semi on 20 June.
Hard work pays off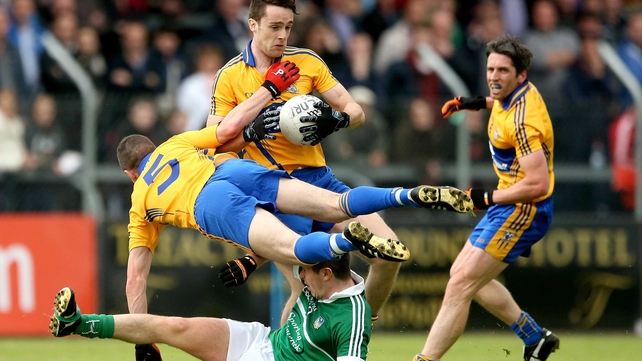 Two points from former Cathal McInerney helped Clare footballers edge out Limerick by two points and so claim a Munster semi-final berth against Cork.
Under, Colm Collins' stewardship, the Banner made progress last year and will look to ruffle Cork's feathers in three weeks' time.
The side will take much from the way they repelled the late Limerick surge at Cusack Park, while their attacking play saw them more often than not break with much pace amid a cavalry of runners.