Last weekend, Donegal and Tyrone served up an Ulster championship preliminary clash that found favour with most.
In the first of the provincial quarter-finals, Cavan play host to Monaghan today (2pm).
The counties' last championship clash was in 2013 when the Farney prevailed by a point at the semi-final stage, en route to winning a first Ulster title in 25 years.
Since then Malachy O'Rourke's side have achieved subsequent league promotions and reached another provincial decider.
Monaghan's graph continues to rise and former Kildare star Dermot Earley is one of their admirers.
Speaking to RTÉ Sport, he said: "Monaghan are an established team at this stage. They have played Division 1 football over the last number of months and that has really stood to them. They are a very strong team, very physical and they play with a huge a mount of intensity."
Farney strength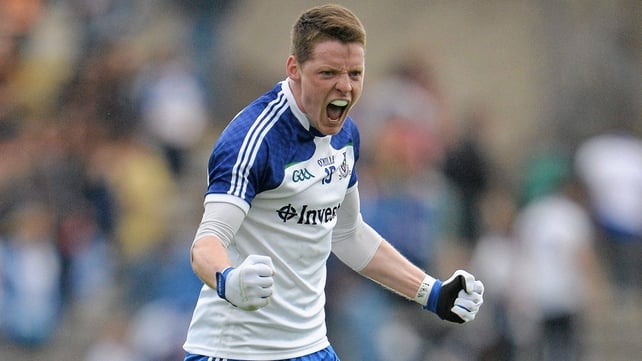 Closer examination of the Monaghan squad sees Earley single out certain players.
"The spine of the team is exceptionally strong," he added.
"You have Rory Beggan in goal, defenders like Drew Wylie, Vinnie Corey and Darren Hughes in midfield.
"The one thing that Monaghan have which a lot of teams look for is stylish and classy forwards.
"In Conor McManus, they have a player who has done an unreal amount of scoring for them over the last number of years. They also have Paul Finlay who can chip in with a few points."
And what of Cavan?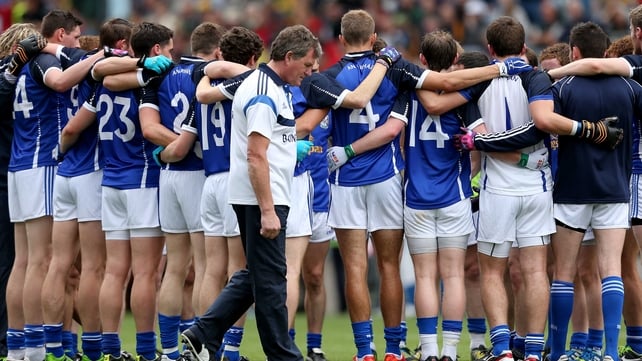 Earley believes that home advantage "will be worth a couple of points" to Terry Hyland's outfit but adds that the county may have to wait a little while longer before they can start reaping the benefits from recent successes at U-21 level.
"We haven't seen the progression yet from the successful U-21 sides into the senior side. It takes time for that to happen, however.
"Players have to mature and develop. It may be a couple of years before the benefits are seen at senior level."
Cavan were the lowest scorers in the recent league and the two-time All Star believes the side will have to up their scoring threat if they are challenge for honours.
"They are too defensive," he bemoaned. "They have Martin Dunne and Cian Mackey up front, but they need to get others involved in scoring.
"Cavan seem to place too much emphasis on keeping their opponents' scoring rate down. Though, this year Hyland has brought in Liam McHale to help out with their 'style of play'. It will be interesting to see whether McHale's work is having any impact."
Monaghan to march on
Earley goes for a Monaghan victory."The experience of being Ulster champions in 2013 and getting to the final last year has to stand to them and they'll get over Cavan on Sunday," he predicts.
He went further by saying that Monaghan are his tip for Ulster glory this year."
"They are on the easier side of the draw - a similar situation to 2013 when they went all the way. They can go all the way again."
London calling for Rossies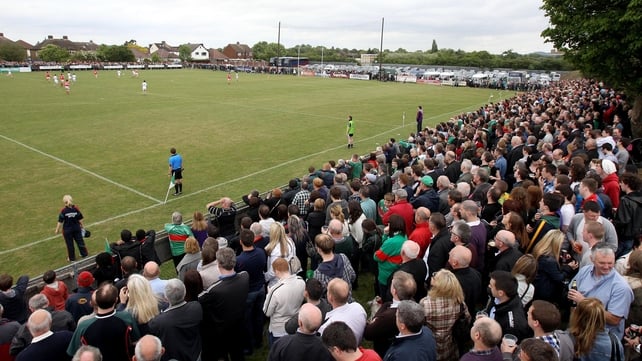 Elsewhere in the football championship, Roscommon travel to London in the quarter-final of the Connacht Championship and Earley believes the Exiles will be looking to make Ruislip a fortress of sorts for the last time before it is redeveloped.
"The one thing about playing in Ruislip is that the crowd are right on top of you. Roscommon may feel that intimidation factor.
That said, our analyst does not envisage any upset in the English capital.
"The momentum that Roscommon have and the quality they have will get them through," he said. "That's what they want in their quest to get to a Connacht final. They are a real live contender to win Connacht this year."
Mid-west battle
The Munster Championship gets underway with the meeting of Clare and Limerick in Ennis.
Earley expects this clash to be a tight affair.
"These teams are very similar," he said.
"They ended up on the same number of points in the league and had the same number of wins. Limerick did win well when the sides last met, though as we saw last weekend between Offaly and Longford, league form doesn't always work out.
"During the spring. Clare's scoring rate was that bit better and the fact that they have home advantage should see them through."
Follow Cavan v Monaghan from 1.30pm Sunday via our live blog on RTÉ.ie and the RTÉ News Now app, watch live on RTÉ2 and RTÉ Player, worldwide via GAAGO. Updates on RTÉ Radio 1.