Every season now brings with it talk about an outdated championship structure. Much of it has merit but we're still no closer to a schedule that would suit all.
That said, there is still one pillar of the current system that is so embedded that any talk of its removal would lead to a loud chorus of disapproval.
We're talking about the Munster Hurling Championship.
Cast your mind back to last year and the celebrations that followed Cork's win over Limerick in the final at Páirc UÍ Chaoimh.
In 2013, it was the Shannonsiders who found their voice, amid a sea of green and the singing of 'Limerick You're A Lady' at the Gaelic Grounds - the county's first provincial title in 17 years.
The Munster Championship still means a lot!
This year's renewal kicks off with the meeting of Clare and Limerick in the quarter-final at Semple Stadium on 24 May.
Tipperary await the winners in the semi-final on the 21 June. The other last-four pairing sees the defending champions Cork face the current Division 1 winners Waterford in Thurles on 7 June.
This year's final is fixed for Sunday, 12 July.
Clare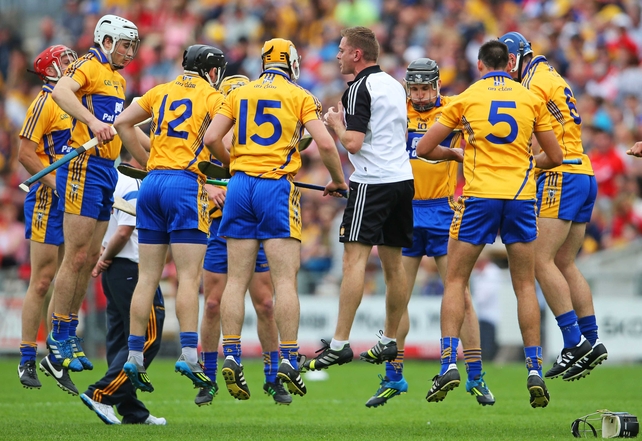 It's seems a long time ago now since Clare lifted the Liam MacCarthy on that glorious Saturday evening in September 2013.
What has followed since has been a championship where they failed to win a game and a spring campaign of squad unrest and subsequent relegation from the league's top flight.
The one bright spot for the county in the last 12 months was another All-Ireland U-21 success. The conveyor belt of talent is still flowing without interruption. I'm sure Davy Fitzgerald and his squad are hoping for nothing to throw their plans off kilter in the weeks ahead.
There is no doubting the Banner's quality, in spite of Podge Collins absence. They will keen to go the direct route and get back to Croke Park.
Achieving that would see them land a first provincial title since 1998, but their route to glory is a tricky one, with Limerick and Tipperary in their way ahead of any final appearance.
Speaking recently at RTÉ's launch of the GAA Championship, Henry Shefflin spoke about the way Tony Kelly and Shane O'Donnell combined to good effect in the league play-off defeat to Kilkenny. That duo will be the forefront of Clare's ambitions this summer and between them they can rack up a big score.
As things stand, the bookies have Clare as fourth favourites to reign supreme in Munster at around 7-1. A win over Limerick will give them great momentum ahead of a juicy encounter with Tipp.
Momentum took Clare a long way in 2013. Who's to say it won't happen again!
Cork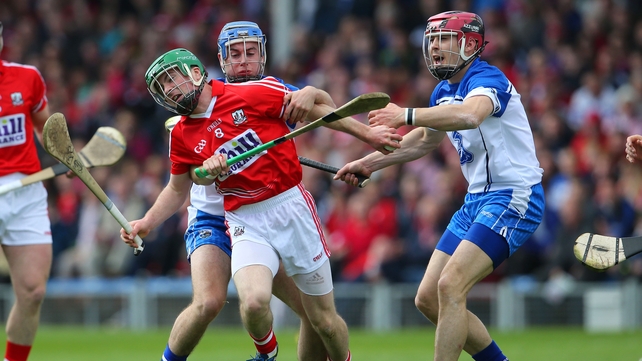 Jimmy Barry-Murphy's goal for his side has to be an All-Ireland title come September. In his second coming as Rebels boss, JBM has stood on the sidelines and witnessed three final defeats – two leagues and an All-Ireland.
Winning Munster last year was welcome, though in the games that really, Cork have fallen well short.
The league saw them well off the pace in their opening encounter against Kilkenny, but they were much more purposeful in subsequently dismissing Dublin with ease at Croke Park and really showed their powers of recovery when reeling in the same opposition in the Division 1 semi-final.
However, the decider saw Cork flat-line again as Waterford ran out comfortable winners.
The counties will renew their rivalry in just over two weeks' time, with the smart money on Cork to prevail, in the minds of some, now that Déise have lost Pauric Mahony.
There is no denying that the Rebels have excellent score-getters in their attack, with the likes of Patrick Horgan, Conor Lehane and Seamus Harnedy standing out.
It's their defence and, in particular their full-back line, that is a cause of concern. Would Stephen McDonnell solve the problem at number three? Could Conor O'Sullivan be tempted back to the fray?
All these questions could more into focus now that Lorcán McLoughlin will be sidelined for the foreseeable future after dislocating his shoulder in a recent club game.
Cork can get to the Munster final, though the jury is out whether they can retain their crown.
Limerick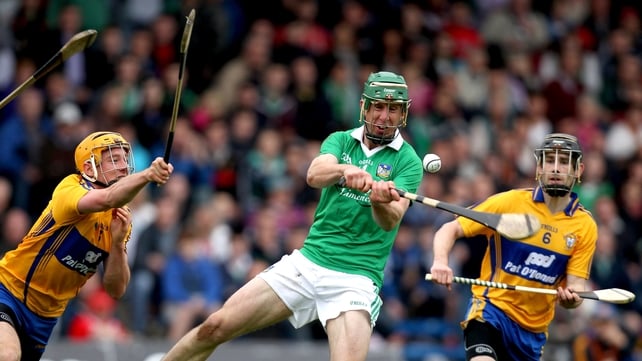 Not for the first time, Offaly were the bane of Limerick's hurling fortunes when they had a three-point win over the Shannonsiders on 14 March.
That defeat de-railed Limerick's prospects of getting promotion from Division 1B. And while TJ Ryan's men got to a league quarter-final, they didn't stir themselves that much in going down to a defeat against Dublin.
Last year in the driving rain at Croke Park, Limerick had the chance to beat Kilkenny and qualify for an All-Ireland final. Before that, they deservedly took care of Tipperary in Munster. They have the talent, while also having an astute man at the helm.
In Seamus Hickey, the side possess a real leader.
Limerick have been in the long grass since the middle of March. The sense of expectancy ahead of their clash their clash with Clare is palpable.
A provincial title maybe beyond them this year, but they still could be involved at the last-four stage of the Liam MacCarthy race.
Tipperary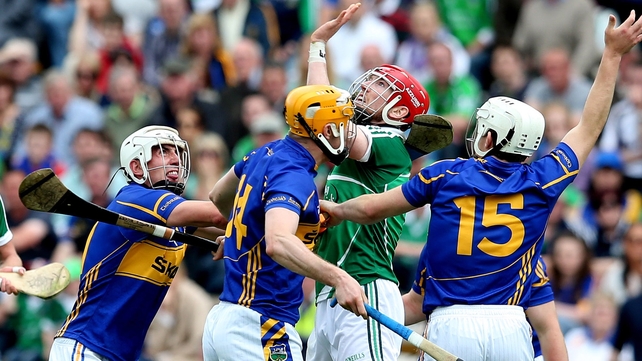 The well-trotted out cliché applies to Tipperary after last year's All-Ireland final – "so near and yet so far". In his final year in charge, Eamon O'Shea will be determined to go that one extra step.
Before the league, many questioned whether Tipp had the personnel to go at it hard again this year, but O'Shea has freshened things up with Michael Breen , Ronan Maher, John McGrath and Niall O'Meara coming into the side.
Injuries to key players in defence, perhaps cost them success in the spring competition, but for them now it's all about collecting the bigger prize on 6 September.
Noel McGrath's absence is a setback, but most of the ingredients are there. Tipp won't see action until 21 June, but that shouldn't be a drawback either.
If Patrick 'Bonnar' Maher and Seamus Callanan are on song during the summer, then the Premier could give O'Shea the perfect send-off with two pieces of silverware.
Waterford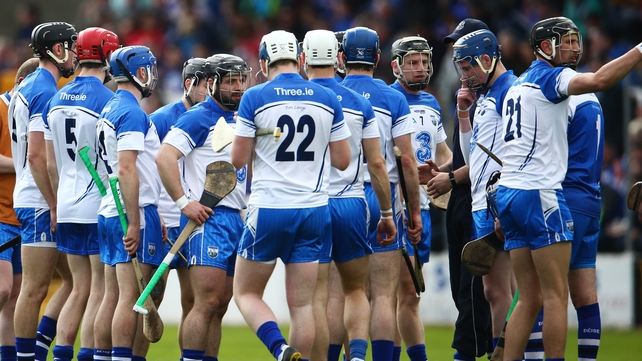 The Déise have been the team of the year so far in 2015. They were full value for their league title win, though the loss of Pauric Mahony for the championship is a huge setback. The Ballygunnar clubman bagged 1-90 for his county during the spring.
Boss Derek McGrath has assembled a squad that is full of enthusiasm and work hard for each other. Much comment has focused on the side's ability to curb the opposition threat, though they still managed 9-113 in their five regulation games in 1B.
Speaking earlier in the season, former player John Mullane spoke about his excitement about what Waterford can achieve, not only this year, but for many years ahead. He singled out Austin Gleeson, Tadhg de Burca, Colin Dunford, Jamie Barron and Jake Dillon for particular praise.
Waterford will hope that they haven't peaked too soon, and if they can get over the loss of Mahony, they can have a long summer, though silverware for the year may have to do with what they picked up on the May Bank Holiday weekend.