Former Westmeath great Dessie Dolan has sounded an alarm bell about the gulf between counties in the GAA, saying that players in so-called weaker counties have been left to wonder are they purely making up numbers.
Dolan called time on his own remarkable inter-county career with Westmeath last June after 15 years.
Despite his own undoubted talent, Dolan finished his time as an inter-county player with just one Leinster title and one All Star.
Speaking to RTÉ Sport about John Galvin, who announced his inter-county retirement this week also after 15 years playing with Limerick, Dolan hailed the Cratloe man as "an exceptional player" and said he had stood out during his playing career for his ability and leadership qualities.
Like Dolan, Galvin called time on inter-county career without a haul of medals to mirror his own unquestionable skill level.
"We've had an awful lot of close calls but we've never made that breakthrough," Galvin told RTÉ Sport, when reflecting on his time in the Limerick jersey.
Galvin also highlighted the disparity between counties, when he spoke about his return from cruciate ligament injuries.
"It's different when you're from Kerry, you're going back to compete for an All-Ireland, while I suppose when you're in Limerick you're going back to compete to win a Championship game or get to a Munster final."
Dolan expanded on this gap, and said Galvin was just one a number of players to not gain personal reward because their county was not a traditional footballing stronghold.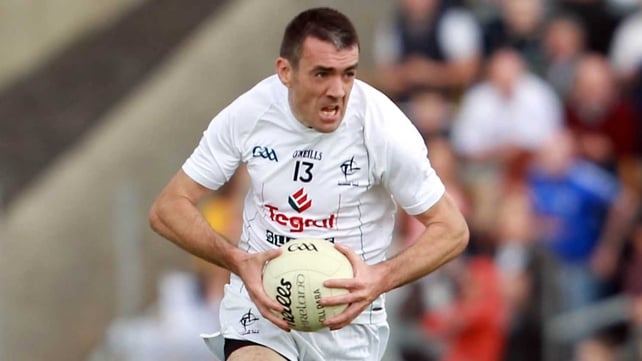 "It's very difficult to get your name up there in lights," Dolan said.
"John Galvin has been such a great servant. But you think of the likes of Mattie Forde, Declan Browne, Paddy Keenan, Johnny Doyle, Eamonn O'Hara: there are an awful lot of players in the same boat, that have soldiered on for the county for donkey's years with very little success.
"And that's just a problem with the system as is. I suppose, it would be very difficult to turn your back on your own county. And I think that's what everyone does: just get stuck in and play for your county as best as you can and hope that success will come along."
Dolan illustrated the gulf between more successful counties and those that struggle when he recalled meeting Kerry star Kieran Donaghy in New York.
"There are an awful lot of players in the same boat, that have soldiered on for the county for donkey's years with very little success" - Dessie Dolan
Donaghy wasn't boasting, Dolan stressed, when he said that he was on a sixth team holiday of his career.
"It's a very different game for the top teams than it is for the teams that are just trying to soldier on," Dolan said.
"You hear the likes of Leitrim, they're struggling to get their nights away paid for by the county board.
"And then you've counties, and they're going on long team holidays, they're going on training camps throughout the year – I think Donegal had four training camps.
"And it's just things like that that make it very difficult as a GAA player. You kind of feel, 'Are we the same players as the top players, or are we just making up the numbers?'"
Asked about the thorny issue of inter-county transfers, and whether a star player from a weaker county might move to a stronger county to further his chances of silverware, the Westmeath great was dubious about it.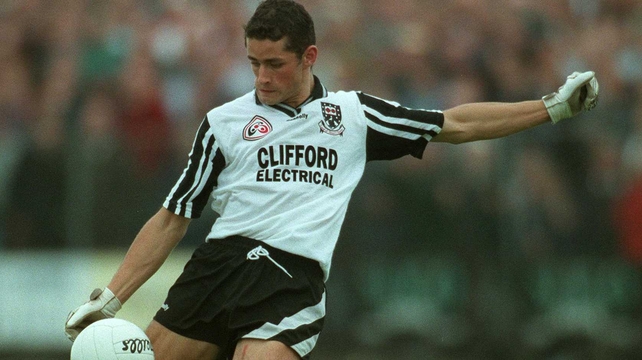 "I think myself it would be very difficult to come back at Christmas and say, look at your family in the eye and say, 'I'm doing great up in Dublin, I'm really enjoying it!'
"It's very hard turn your back on your club, in particular, and then turn back on your county. And for some reason lads have an unbelievable loyalty."
Dolan said the gap between the counties was something the GAA needed to address, because "there are so many counties that have absolutely no chance of winning the All-Ireland, and yet they're expecting to go out and train two-three nights a week and do the gym."
"If it keeps going the way it's going, young lads will turn their back on the game"
He believes a competition needs to be established to hold the attention of those counties who didn't see Sam Maguire as a legitimate prospect, but said that the idea of a 'B' All-Ireland would not fit the bill, as no-one wanted to be officially seen as 'B'.
"They've introduced things like the Tommy Murphy Cup, and the prize is a holiday to New York.
"And I suppose initially it grabs the attention of the players, but then there's not enough of a hold to keep young fellas playing the game during the summer," he said.
"They just want to go travelling, go to America, go to different places, because they feel that it's a nothing competition."
For more listen to Game On, weeknights from 7pm on 2FM