By Rory O'Neill
Series Editor, The Sunday Game
As the dust finally settles on Championship 2014 - making it another year of "Double K" - we're reminded of a wise old man who prophetically announced one evening (porter aboard, needless to say): "A staple wager to pay out more than the cumulative stake is to back the "Double K" every year - Kilkenny in hurling and Kerry in football." 
Nobody beyond the wildly optimistic in those counties would've predicted that wager coming to pass this year, but it did. And our wise old man has made off with a princely sum to soften his wintry blues.
Was it a good year? It wasn't a bad one.
Being stuck in the middle of a monster marathon, which The Sunday Game tends to evolve into over its 20-week run, can sometimes blind one to the overall quality on offer. It's only when you get the opportunity post season to sit back and review it all that a clearer picture presents itself.
It will be 10 years next year since last a Kilkenny hurling team went two years without sitting on top of the hurling landscape, and there's no immediate suggestion that the juggernaut that began back in 1999 is coming to a halt any time soon. Their dominance was discussed by The Sunday Game panel on the final show of the year. Is it good for hurling? Probably not. Is that Kilkenny's problem? Absolutely not.
They've almost regenerated the team as quietly as they celebrate their All-Ireland successes. 
The half-back line, the linchpin for so many great Kilkenny victories in the past and a suspect area in the last season or two, looks rock solid again and set fair all of a sudden. Especially on the back of Kieran Joyce's display in the replayed final.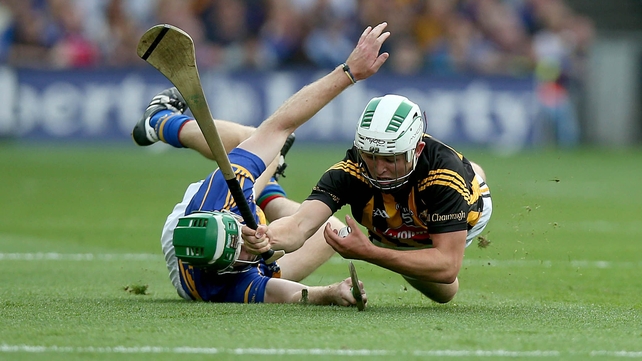 With Cillian Buckley being a racing certainty for his first All Star on one wing, and Padraig Walsh finally settling into the family jersey on the other wing, a perceived weakness now looks anything but - with an average age of just 23.
The number three jersey might present a problem for Cody when JJ eventually calls time, but there's nothing to suggest he's there yet. Even when he does, Paul Murphy looks like he could play anywhere across the full-back line.
Finding corner-backs tends to be that bit easier than isolating someone who can mind the house.
At midfield, Conor Fogarty looks like a reincarnation of Derek Lyng. Nothing too flashy, but hugely effective and a horse of an engine.
Henry might go and Tommy could follow, but their contributions this year were limited anyway once the ground hardened, so their departures will not be as keenly felt as one would've assumed 12 months ago.
Having won the lot this year - Walsh Cup, National League and the All-Ireland - now would seem like an appropriate time for the great man himself to hand over the reigns, but who really believes that will happen?
Tipperary played their part in the story of 2014 in more ways than one.
They were fancied to take Limerick on home turf back on 1 June and when that didn't happen the usual snipers were seen on the rooftops of Thurles and Cashel. To see them resurrect their season from the ashes and make it back to September should surely be enough evidence to convince Eamon O'Shea to persist for another season at least.
While it's scant consolation to them now they know they're very close (Lar hits the back of the net instead of the post?) and they're arguably a good distance ahead of the rest of the pack.
Speaking of the pack, the biggest disappointment of 2014 was surely Clare.
To exit the championship without a victory is a tame way for defending champions to be evicted. For a second year in a row they avoided both Tipperary and Kilkenny (by general consensus the best two teams out there by a distance) and whereas their 2013 campaign finished in glory, their defence was most certainly an inglorious way for such an exciting bunch to sign off.
We can safely assume they will look to rectify that in the new year and the underage success will bolster their challenge in the coming seasons. If that success is to manifest itself at senior level, it needs to be harnessed and cultivated in a careful process that's embraced by everyone in Clare. Let's hope that happens.
Wexford were probably the surprise package of the year. To see them back, competitive and looking to achieve things again is a massive shot in the arm for the game as a whole.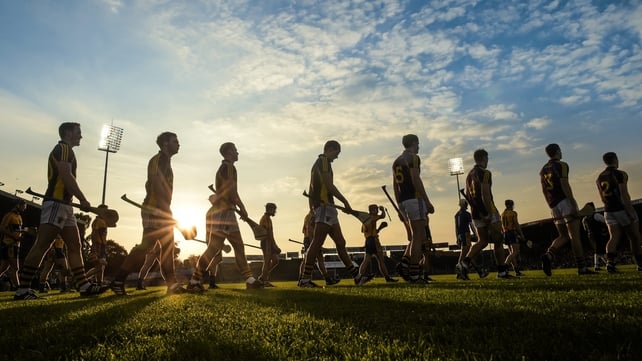 Hurling needs Wexford, and while that's an oft overstated cliche applied to whatever county currently residing in Doldrum City - at the moment you'd have to say that sadly Offaly are its chief tenant - it is probably true. They bring a buzz and a colour to the hurling championship like no other. Their graph is most certainly on an upward curve despite the disappointing way it finished for them.
The marriage of Daly and Dublin finally came to an end this year and it was a sad break-up in lots of ways. Anthony Daly gave Dublin hurling a profile it badly needed at a time when the game was looking to make significant inroads into our nation's capital. He brought them huge success. Make no bones about it. A first league title since 1939. A first Leinster title since 1961. They competed and went very close in two All-Ireland semi-finals and are now a proper top-tier Division 1 hurling side respected all across the code.
In Ger Cunningham, the Dublin County Board couldn't have got a more appropriate replacement. A shrewd appointment and a big loss to Cork.
Speaking of which, one gets the uneasy feeling (uneasy because I'm a Corkman) that whatever chance Cork had of securing a first title since 2005 probably vanished when Brian Gavin exercised a fairly liberal amount of injury-time in the 2013 drawn final and Domhnall O'Donovan carved himself into the annals of Clare hurling history.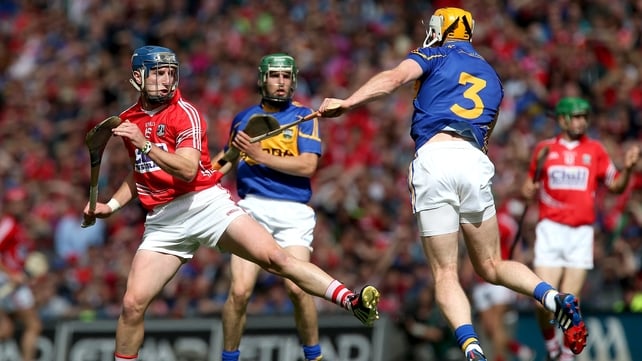 Last August, Cork got a lesson from Tipperary they're unlikely to forget in a hurry.
The good news is that JBM has decided to stay on for two more years. With Anthony Nash and Lorcán McLoughlin club-mates of Aidan Walsh, we're hazarding a guess that when he picks it'll be hurling-only for 2015. So that could be more good news. The downside - they were bullied physically by Tipp in that semi-final and that isn't something you can fix overnight. It needs fixing.
The gaping wounds of defeat were etched across Seamus Hickey's face when accepting the man of the match award on the back of Limerick's narrow loss to Kilkenny in the other semi-final. One gets the feeling that hurt will be enough to see them finally emerge from the second tier of the hurling division in the spring and launch them into what will be a tough championship campaign.
To win back the Munster title they'll have to account for Clare, Tipperary and most likely Cork. Not easy, but not impossible. They also had pretty good underage campaigns, with Ronan Lynch in particular looking like a ready-made senior player.
Off the field, it was another good year for 'The Sunday Game'.
Rolling out video walk-ons as standard practice added a huge dimension to the overall coverage. Increased use of stats, graphs and isolated camera angles moved the analysis side of things forward and we hit a record number of games that were shown in high definition.
The game itself continues to evolve and excite, so it's our responsibility to try and match that. Sometimes we succeed and sometimes we don't, with the only guarantee being that we won't ever stop trying. While this season never scaled the dizzying heights of its predecessor, it was a remarkable year for hurling in many ways. One that leaves us with a great sense of anticipation about what's to come in 2015. Looking forward to it already.