GAA Director General Páraic Duffy has dismissed the idea of pay-for-play, saying that only a handful of counties could support it.
Speaking on RTÉ's Today with Sean O'Rourke programme, Duffy said that he did not see how the model would be viable.
"Pay-for-play within the GAA is not a realistic option," he said.
"Look at the county we're in today, [with] a population of 55,000 people; we couldn't support a semi-professional team here in Monaghan, nor could many other counties.
"A small handful, maybe four or five possibly could, but that would be it. And I don't think an island as small as this, with a population base that we have, that pay-for-play is viable."
Duffy signalled that a new model of resource allocation was in the pipeline, to support weaker counties which were losing pace against the bigger and better-resourced counties like Dublin and Cork.
"I think we need to look at how we allocate resources," Duffy said.
"Some counties have access to resources that many others don't have. And it's very much around population.
"Obviously, counties like Dublin, Cork, Galway - big population centres - can attract sponsorship and support in a way that perhaps rural counties, like Monaghan and Fermanagh, or Leitrim and Longford can't.
"And I think we need to look very carefully at how we allocate our resources to ensure we make those that are weak [become] as strong as possible and that those who can fend for themselves really need less support from us.
"We actually are looking at that actively at the moment, and I hope that by this time next year, we will have a slightly different model of financial allocation."
Speaking about Dublin's success, particularly in football, Duffy said they were well funded, and that this had arisen from a need to develop the GAA in the capital.
"At the moment, I think it makes absolute sense, in terms of the promotion of our games, to allow [Dublin] to play in Croke Park"
"I suppose you could argue that it's got to the point now that it has almost been too successful," he said.
Duffy said that while there was a difficulty on the western seaboard of clubs struggling to find players and having to merge underage teams, in Dublin, expanding numbers mean the opposite problem existed, in that new clubs were needed, and this presented challenges.
"The difficulty in Dublin is establishing new clubs, because a GAA club isn't a question of getting a pitch and a team and so on. A GAA club is about being at the centre of a community."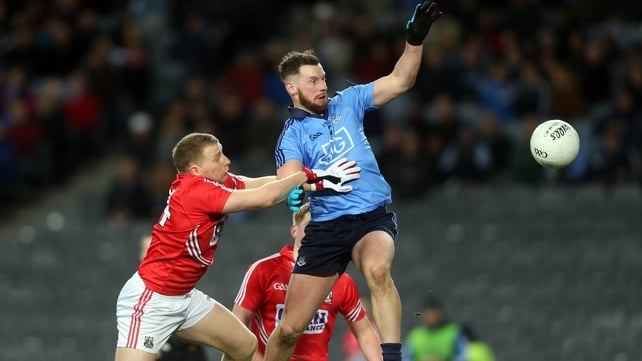 Duffy said he would not worry about the strength of Dublin, and the possibility that they would not be caught by other counties.
"They're going through a very, very good period at the moment, and will take a lot of beating this year, in terms of football, and maybe even hurling as well. But I think that comes in cycles," said Duffy, who has been DG since 2008.
Duffy said he did not see a problem with Dublin playing all their games in Croke Park, despite criticism that this may give Dublin an unfair advantage over their opponents.
Duffy said that he felt it was necessary for the promotion of the games, and that it would be foolish to move to the smaller Parnell Park, given its limited capacity and Dublin's ability to attract large crowds to their games.
"If they had a stadium of their own that could cater for 25,000 people, I would say, 'Let them play there', but at the moment, I think it makes absolute sense, in terms of the promotion of our games, to allow them to play in Croke Park."
Duffy downplayed the possibility of weaker counties merging and the club game being prioritised. The idea had been mooted by Dessie Farrell and Mayo's Aidan O'Shea, but Duffy described it as very hard to envisage.
"The sense of county pride and county loyalty is so strong; even counties with small populations, who might only win one or two games in a year, they'd prefer to do that on their own rather than be partnered with somebody else.
"Maybe down the line it'll change, but not for the short term."
Asked about his own future, Duffy said he would like to stay on for a while longer, and that his contract ran until January of 2015, and that whether he would remain in the position was a matter for the GAA to decide.
LIVE GAA: Watch live Television coverage of the Ulster SFC Tyrone v Down, throw-in 4pm (Sunday 18 May, RTÉ Two and RTÉ.ie, 3.15pm).
Listen to live Radio coverage of all of Sunday's championship action including Ulster SFC Tyrone v Down (Sunday 18 May, RTÉ Radio 1 and RTÉ.ie, 2pm).