The introduction of the black card to clamp down on cynical fouling has been credited with ensuring the most free-flowing, high-scoring Allianz Football League in years.
But are The Sunday Game pundits Kevin McStay, Colm O'Rourke and Pat Spillane fans of this 'reformed' style of Gaelic football?
Colm O'Rourke: I don't particularly enjoy games where you have 20 hand-passes in a row and then a nice score with very little tackling.
Dublin got 2-20 against Cork in the league semi-final. I think there's something wrong in a game like that.
There's nothing wrong with winning a game by 0-12 to 0-10. It can be just as enjoyable to watch.
Pat Spillane: As a forward and a purist, I like the footballing philosophy that's adopted by Jim Gavin and Eamonn Fitzmaurice. I like the attacking philosophy.
The Dublin style of play is an absolute joy to watch. It's the way teams should be playing, that the key to success is trying to outscore the opposition.
The National League was superb in the sense of high-scoring games. But I would agree with Colm that it's probably too open. 
It's a bit like basketball in the sense that one team gets the ball and scores then the other team get the ball and score.
While I don't like to see dirty games, and scoring and skill is part and parcel of the game, physicality and intensity is also part of it and that wasn't there during the league.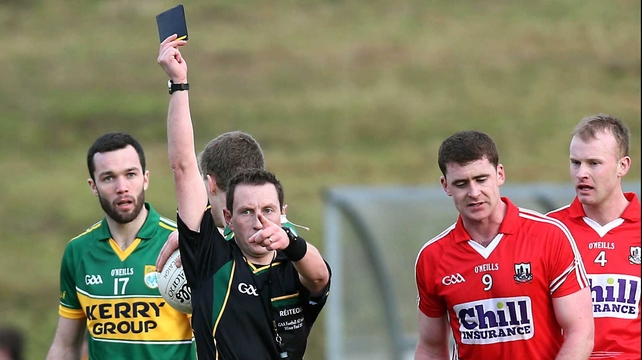 Kevin McStay: The true measure of forwards is how they can get scores in difficult conditions. I agree it has become a little bit easy in the league.
The black card hasn't fully settled in, but I think it will, and teams will be much more aggressive defensively in the championship.
They'll come to terms with the black card, the teams, the managers, the referees.
The art of tackling was neglected for 20 years. What was passing for 'tackling' wasn't even close to it.
PS: You didn't have to tackle if you had 13 lads back in defence!
KMcS: We're astounded now to see people sent off on black cards or red cards because the culture was that we put up with that.
You could flake away and thump away if you wanted. That's tied down now, the coaches know that one of the greatest skills in the game know will be the tackle. They will focus on that.
"Once that happens, I think you'll see the games will get a little bit tighter."
PS: Last year was a damn good football championship.
The All-Ireland semi-finals and final were great games.
Donegal and Monaghan [Ulster final] was a great game for probably the opposite reason, because it was so tactical, close and intense. The physicality was amazing.
The game is a good place.
COR: There are a few basic skills of Gaelic football. One of them is kicking, which is now totally neglected.
Derry, in their league semi-final first half against Mayo had 89 hand-passes and 11 kicks.
To me, there's something rotten about that style of football or anything that encourages it.
I think we have to bring back kicking, which means limiting hand-passing.
Tackling is a traditional skill, we don't see much of that any more.
I think we need to create a more physically intense game, where the traditional skills of the game are brought back.
PS: And what county have just adopted hand-passing? Meath! Bang goes tradition...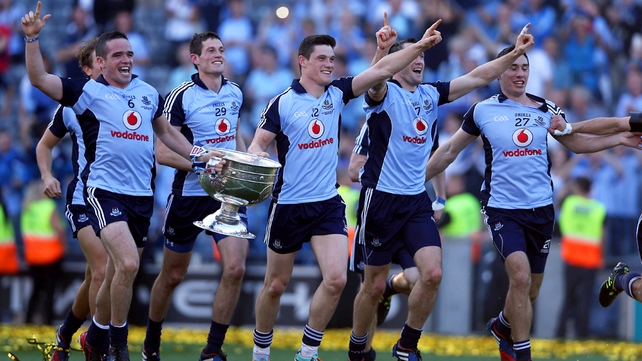 Where is Sam headed?
As for this year's All-Ireland title, the panel are in full agreement as to its most likely destination.
COR: Dublin are a long way ahead of the posse at the moment but I think Mayo still have a part to play in it.
I've seen all the games in the second division this year and Monaghan were the team that impressed me most.
PS: I would go along with that. Dublin are the best team by a country mile and it's theirs to lose. 
The pick of a bad chasing lot of three or four is Mayo, who are carrying a lot of mental baggage.
As a dark horse, I agree with Colm, I was very impressed with Monaghan's display in the Division 2 final.
KMcS: Snap. Dublin are the team to beat. Mayo are one of the very few teams that are equipped to match their power and pace but the most impressive league team this year was Monaghan.