Emmet Bolton has said Kildare are already seeing the benefit of Jason Ryan's introduction to the backroom team.
The former Wexford manager joined in December to work under Kieran McGeeney as Kildare look to make a breakthrough this season and win a first Leinster Championship in 13 years.
Bolton told RTÉ Sport: "He's a fantastic addition to the background panel. He brings fantastic, fresh ideas.
"In training, he is really vocal and extremely keen. I doubt you'll speak to any Wexford footballer that has anything bad to say about him.
"Jason, Kieran and Damien (Hendy) are working extremely well together at the minute. It is very fresh and granted we have a couple of lads gone, and four or five new lads coming in plus a few additions from the Under-21s.
"It is a great attitude to have going forward."
The new management team were focusing on preparations for the new season as their players took a break in winter months after exiting the All-Ireland Football Championship against Cork at the quarter-final stage, and one of the first positives has been reaching the O'Byrne Cup final where they will face Dublin this weekend.
Bolton holds a belief that the rest period and the hurt from the defeat by the Rebels has brought some extra hunger to the camp.
He said: "It was nice to get a break for a couple of months with the disappointment of the Cork game. It probably would have been the longest break we've got for a couple of years. Everybody was chomping at the bit to get back when we were allowed back in December.
"Pre-season has been going very well. There are a couple of new lads. There are fresh faces and a new attitude there. We've had a good run in the O'Byrne Cup. The pre-season tournaments are good for getting new lads runs and bringing new blood in.
"You mix youth and experience so you get to see what the new lads are like and some lads might be like on the fringes of the panel. Lads are very hungry at the minute to get going and play football."
The Lilywhites began a season with Seanie Johnston for the first time and a haul of 0-07 against Offaly last week showed just what the former Cavan forward brings to their ranks.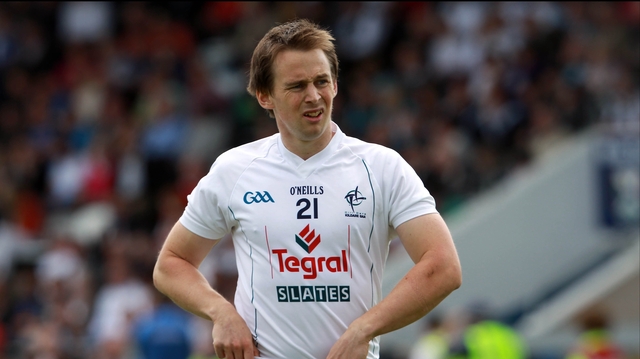 The Eadestown clubman was impressed with Johnston from his first introduction to the panel.
Bolton added: "All of that stuff was going on outside our circle. Once we were inside the circle and on the training pitch, in the tight-knit panel we have, it was no relevance. Seanie was there on merit. If he was going to play, he was going to play if he was good enough. He was going extremely well in training.
"His attitude is fantastic, he is a fantastic player as you have seen in the last game on Sunday against Offaly when he kicked seven out of 1-12. He is a great target man up there but i can't speak highly enough of the man. He did go through a lot over the last year.
"He probably got a lot of unjust criticism that he didn't deserve. He was just trying to play football and thankfully we have him now and he is playing extremely well for us at the minute."
Kildare will face the Dubs in the O'Byrne Cup final on Saturday for the first trophy of the season.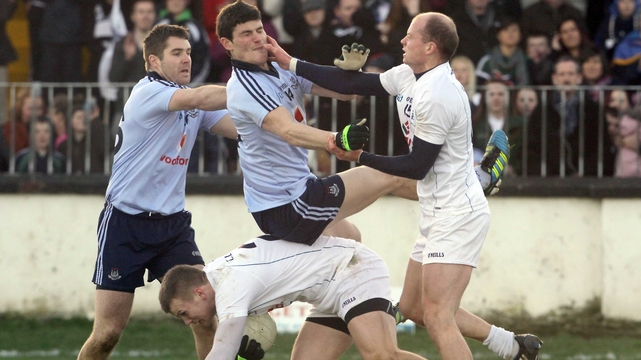 The counties have been involved in some titanic battles in recent seasons, however, Bolton recognises this match will have little importance in their overall season but feels it can continue the good feeling in their panel so far.
He said: "We've built up a healthy rivalry in the last three or four years. We seem to have the same core group of players in that period and so do they. We've come up against each other in the three or four years and they are kind of in the same position as us.
"Jim Gavin has brought a few lads in from the Under-21s and a few new lads into the panel as well. He's been playing them and they seem to be going really well. He's mixing them in with a couple of more experienced players in Denis Bastick and Bernard Brogan who had a fantastic game at the weekend.
"We're very much looking forward to the game. The Dublin game is the perfect step for us going into the rest of the year."