When it comes to making up for lost time, Armagh's Oisín O'Neill has a lot of road ahead of him.
One statistic jumps out a mile when summarising his career to date. The Crossmaglen man is preparing for his eighth season with the Orchard County yet has only made five championship starts.
Ankles, quads, both Achilles - he's had his fair share of injury ills to contend with, but over the last few months he has found that chink of light and he is looking forward to another chance to really make his mark for Kieran McGeeney's side next season.
"In and around the Ulster final I was able to join in with team training with Armagh. I hadn't enough work done to be in consideration for anything in Armagh's season but thankfully since Armagh were put out, I've been able to train every night with Cross.
"I haven't missed a session or a game yet, it's been great to get the boots on and get back at it, doing what I love."
"The best part of two years [out], I suppose after the club championship final in 2021," he said of his time missed.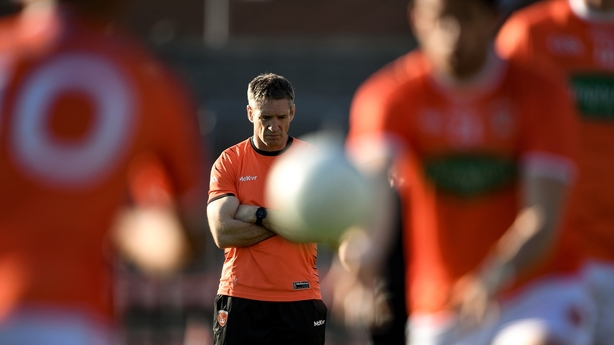 "I picked up a quad injury and coming back from that there I started having problems with my Achilles. Two Achilles surgeries later and I eventually got back.
"I've had surgery on both my Achilles, left and right. After having one your other side starts to compensate a little bit more but hopefully it's behind me now.
"Mine was probably more gradual, I didn't actually rupture it like you would see some people do. I tore it and then I was trying to play on and manage it, but I was making it worse.
"I ended up with a significant enough injury then and it was treated like an Achilles rupture in terms of the surgery and the recuperation of it."
While his younger brother Rian ensured that the O'Neill name was firmly represented on the national stage, his 26-year-old sibling had to deal with the frustration of being unable to help out.
"Tough times and you're missing out on a lot of big days. Armagh's first Ulster final since 2008. Days like that there, big games in Croke Park.
"I'd only gotten to play as a sub in a couple of Division One games with Armagh and that's something we'd been really looking forward to, missing away to Kerry, Dublin in Croke Park, big championship days too.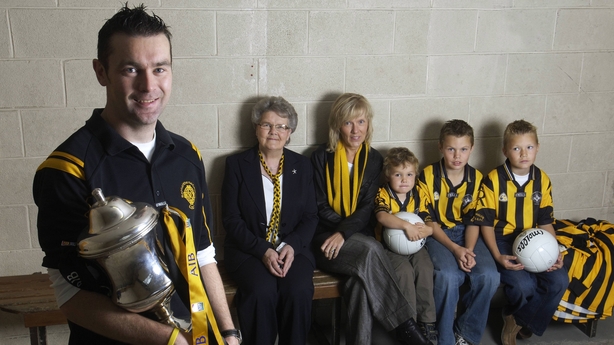 "Look, it is what it is and you just have to get on with it and keep trying your best because there is going to be light somewhere."
"It's not even just the brother, a lot of my best and closest friends play with Armagh and when you've invested so much time and effort into that set-up it was difficult to watch on, particularly when you feel you might have something to offer," he added.
"Hopefully in 2024 I can give something back to the boys who have been great with me.
"It would have been very easy for our management team and our players to be like 'sure you're not going to be much good to us' but they've all been brilliant to me. Hopefully I can repay that faith next year."
It was a turbulent end to the season for the Ulster side. An All-Ireland quarter-final exit to Monaghan – their third championship penalty shootout loss in the space of 12 months – was followed by plenty of discourse within Armagh over the future of McGeeney.
The players had made their position clear with a series of prominent supportive interviews, but a number of clubs opted to vote against the manager earning a 10th season. In the end though, 'Geezer' sailed through the vote 46-16 and for O'Neill it was a whole lot of fuss over nothing.
"Once Kieran and Kieran Donaghy and Ciaran McKeever said they wanted to come back we were fully on board with that. The club decision was fairly unanimous and we didn't want a change. It's great that we have the continuity and I'm sure everyone will be mad to get back at it once the club season is over."
They will enter the 2024 season with some scars that still need to heal though. Relegation to Division 2 was disappointing while the loss to Monaghan, when they had been favoured to progress, leaves doubts around the side's ability to finish the job on those big occasions having also lost to Derry on penalties in the Ulster final.
"It was a gut-punch but we know, everyone in that group knows, that we didn't do ourselves justice against Monaghan. We just didn't play well and we didn't deserve to win the game. The better team won and we can have no complaints about that.
"What we can take is that it took Monaghan penalties to beat us and Monaghan ran Dublin very close in the All-Ireland semi-finals so if we can get ourselves into a better place next year – and that is going to take a lot of work and a lot of time and effort – hopefully we can push on again."
O'Neill was speaking at the launch of a night of celebration for his alma mater St Colman's, Newry - where he currently teaches - who are celebrating both 200 years as a school and 100 years of football at Violet Hill with a gala dinner to be held at the Canal Court Hotel on 18 November.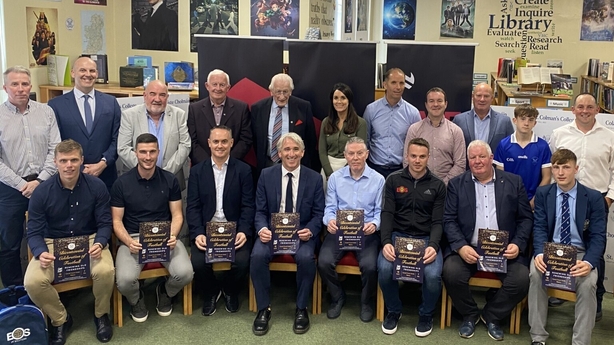 Michael Cusack, the most prominent founding member of the GAA, taught there and the roots firmed up from there with the school second on the Hogan Cup roll of honour with eight wins, four behind St Jarlath's Tuam.
O'Neill was on the school's MacRory Cup squad for three seasons, captaining them for the last of those, and although he never got to add to their MacRory or Hogan Cup tally, it was an experience he will never forget.
"Even as a young person, to play with people from Clonduff, Kilcoo and Clann Eireann and all these different places is a great experience," said O'Neill, who coaches the school's Corn na nÓg (u14.5) team.
"You are always learning off them and what they do and then obviously the coaches were always very good to us so it's a great help in any players' development."