There's been plenty of reflection on Mayo's 13th league title after a win over their great rivals but for the weekend that's in it, I wanted to reminisce about the great near-disaster of Ruislip, 2011.
James Horan's managerial career flashed before his eyes that day and was nearly done before it started. As he's often said, it probably would have been one of the quickest firings of an inter-county manager in the history of Gaelic football.
Mayo had been knocked out of the championship by Longford the summer before and John O'Mahony had departed. A load of us were new to the set-up. It was a bracing, unforgettable first experience of senior championship football.
From the start to finish, it was an absolute s***show. And yet in the end, in a strange way, it wound up being the greatest lesson we ever got as a team. A reminder of how to prepare properly and never ever take a team for granted.
The logistics were a nightmare. Instead of taking the most straightforward route, we took the cheapest route. We ended up flying from Galway to Waterford, then Waterford to Southend. So, two flights.
Then we had a three-hour bus journey to the hotel in Watford on top of that. Even waiting for the flights, lads were eating chips and ice-creams. The day before the game, James met a gang of our lads coming out of the shop in Watford with Magnum ice-creams and jellies and chocolate and whatnot. All in all, it didn't scream elite high performance.
That set the tone for the weekend. It was seen as a trip of leisure rather than a trip of work.
When we got into Ruislip on Sunday, it was just a carnival. There was a smell of barbecue, pints of Bulmers (or Magners?) were being gulped down by the spectators, most of whom were in Mayo tops. It had a real festival feel.
I was only a sub in my first season. I was taking it all in. We were sitting on the bench and there's a great photo somewhere of about 20 kids sitting on top of the dugout and all you could see is their legs hanging down and all our heads underneath them trying to watch the game.
The game started, we missed a penalty, a load of frees, a few fairly easy shots in front of goal. We were going through free-takers like they were going out of fashion.
Before you knew it, we were in a dogfight. London were in our faces from minute one. I don't think our lads realised how aggressive they would be. Their midfielder was from Antrim - Sean McVeigh - and he bullied a lot of our boys that day. They had a lot of good guys, Mark Gottsche, Paul Geraghty who got their early goal, and Tony Gaughan, a Mayo man at wing-back.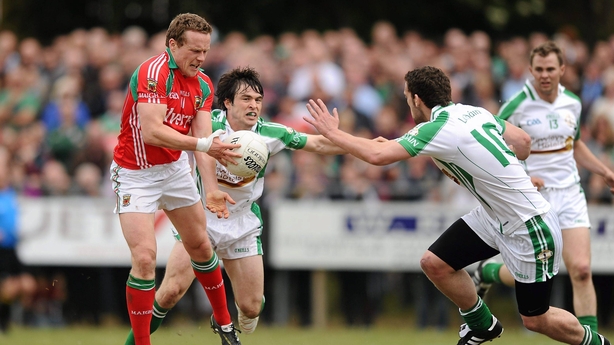 They should have won it. With less than ten minutes remaining, we were two points down and scores had been very hard to come-by.
It was the nightmare of all nightmares. Some of the lads who thought they were going to be nailed-on starters were getting taken off. The crowd had been in party mode early on but when they suddenly realised things were going wrong, they gathered around the pitch and you can feel the panic among the players and in the crowd.
Kevin McLaughlin and Aidan O'Shea came on. Trevor Mortimer came on. Essentially, they carried us over the line.
Trevor got a big score from distance to narrow it to a point. And then Kev Mc rescued us with a late equaliser to bring it to extra-time. He was a great man to do that for us, even if he usually took a load of steps in the process.
I remember he saved us from league relegation in 2018 with an injury-time point in Ballybofey. I think he took just the 12 steps before kicking that score.
In extra-time, we pulled away a little bit, although you couldn't say it was that comfortable either. They managed another goal but we had enough to get home by three points.
The fallout was still ugly. I remember James sitting in the tent afterwards and he was as white as a ghost. The saving grace for me was that I didn't get on at all, so I couldn't be blamed in the fallout.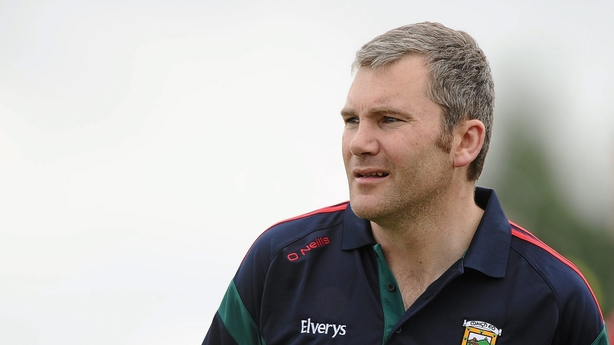 Not that we'd much time to sit around reflecting on it. Because the game went to extra-time, we were late for our flight back. We'd next to no time, we barely had a shower after the game, barely had dinner. We had to hop on the bus and straight back to Southend airport to get home.
The backlash in the fortnight after wasn't pretty. Our obituary was written between then and the Galway game in the Connacht semi-final. But we trained like dogs for the next two weeks.
For the next three games, against Galway, Roscommon and then Cork - All-Ireland champions at the time - we conceded a combined total of four points across the three second halves. We played some of our best football on the way to that semi-final and it was a real breakthrough season in James' first campaign.
But after that game, we never took London for granted again. Or New York, for that matter. By God, we prepped for every game after that. It was a great life lesson.
To prove it was no flash in the pan from London, the next time we played them was in the Connacht final in 2013. With many of the same players as they had in 2011, they shocked Sligo in Ruislip and then Leitrim in a replay in The Hyde. Boris Johnson was Mayor of London and he sent them a good luck message before the game in Castlebar, although I'm not sure how well acquainted he was with their progress.
I don't expect a surprise to happen this weekend based on London's form and the way Sligo are playing at the moment. But it's a reminder of what they can do and I expect it to be a spiky contest in the first 20 minutes.
Mayo are obviously in action the following day, having got whatever brief post-league final celebration out of the way.
I saw Edwin McGreal - formerly of the Mayo News - had a stat during the week pointing out that on the last three occasions Mayo have won the league title (1970, 2001, 2019), Roscommon have turned them over in the Connacht championship.
I obviously have vivid enough memories of 2019, after we toppled Kerry in the league final. A couple of weeks later, the Rossies took us down in Castlebar. As is no secret, league and championship are a completely different ball game.
But Kevin McStay was quick to rein himself in after the victory last Sunday and point out that the championship was already practically upon us. In light of that, I expect Mayo will be primed for the game.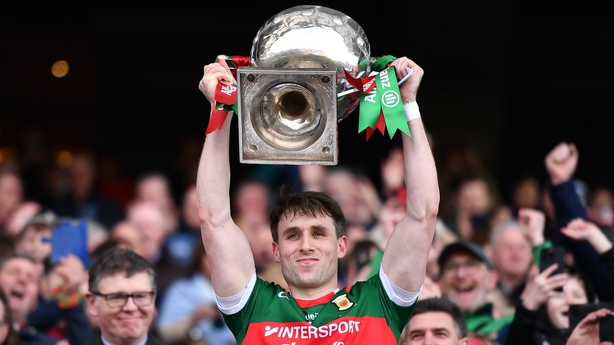 It was a terrific league success but given the amount of goal chances Galway created - four of them brilliantly repelled by Colm Reape - Mayo will have work to do.
I know the question has been posed - given the attritional nature of the new format, and the sheer volume of games still to be played once you reach the group stage, what's the benefit of winning your provincial title now? It's nine - or perhaps ten - games to win an All-Ireland, depending on how Sunday goes.
On balance, I would still prefer to go through the front door. Mayo have been in two competitions so far and they've won two, the Connacht league and now the National League title. I always say you can't turn up your nose at silverware.
If Mayo lose on Sunday, the goodwill and the confidence boost following the league win disappears. Then you consider that you'll be a third seed in the group stage instead of top seeds. You don't want to be in a situation where you're coming up against the Dublins, Kerrys, Tyrones as a third seed.
And I think Kevin is well aware of what some of that group have gone through in terms of losing in Connacht early and the dent to confidence that can bring.
We're in a time of uncertainty with the championship format but I still think teams will want to win their provincial title, for their own sake and for the momentum it can generate heading into the All-Ireland series.