While the league fare has been patchy this year, there's a great buzz this week over the final match-up we have in Division 1.
There was some gloom early in the campaign that there'd be little interest come the end, with the championship programme looking so attritional this year.
But I think both Mayo and Galway will be gunning for silverware this Sunday. From Kevin McStay's comments this week, it was clear he really wants to go for it.
I think the desire to maintain momentum would trump anything else.
Mayo have a fixture pile-up to deal with - of which, more later - but the sight of Galway in a national final will certainly sharpen the interest.
That dynamic has definitely added to it, the two biggest rivals in a local derby with silverware on the table.
With his selection for the Monaghan game, 10 changes in total, it showed Kevin had his eye on the bigger picture, and he would already have had the Tribesmen in his head as likely opponents before that.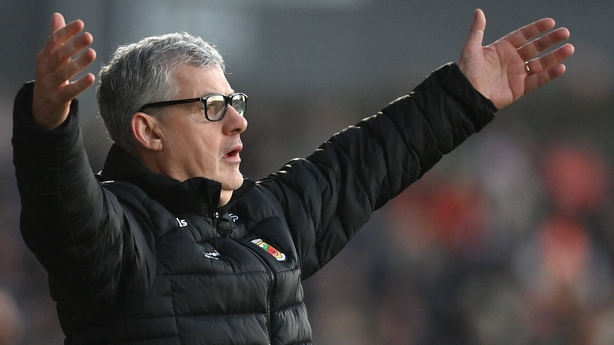 I was particularly struck by Padraic Joyce's response when it was put to him that Mayo were looking to move the date. He was pretty adamant that "we'll see ye on the 2nd of April at 4 o'clock in Croke Park." That's the rivalry poking its head out there! He's adding a bit more spice to the mix.
I always felt there was little prospect of the GAA agreeing to move it forward.
You'd be setting a precedent whereby a team who didn't want to play on a certain date would point to them switching a game to accommodate Mayo. It was evident from Kevin's comments that the pitch was made more in hope than expectation.
But that's separate to the primary issue which is the overall scheduling. Do I think it's unfair? I do. People will say they rested a load of players against Monaghan, but that's not the point.
The scheduling is daft. Even if it was the other way around and Galway were playing championship the following week, I would have felt for them. It's not fair.
Even a two-week break, at a minimum, would have sufficed. It would be enough time for players to get in the right headspace after the league and get into the championship mode.
Mayo have to play a national final and then their first championship game against Roscommon seven days later. They won't use it as an excuse and it won't be.
But for a team who have taken the league as seriously as Mayo, performing week in and week out, it's unfair that they have a turnaround time of less than seven days to prepare for a championship opener. That gap will have to be reviewed before next year.
Even if things do go well for Mayo on Sunday, there won't even be time to celebrate. National finals aren't that easily won - no one knows that more than Mayo - and you would want to celebrate.
I played in three league finals, in '12, '19 and '22, winning the middle one. In 2012, we were still pretty naive as a group and we got a lesson in physicality from a Cork team that won four leagues in a row.
In 2019, we beat Kerry a couple of points and we celebrated accordingly. Obviously, the ultimate goal is Sam Maguire, but to win the top division, you can't turn your nose up at that. Even when you remember Dublin's dominance, they won leagues year in, year out.
Last year was probably the biggest eye-opener. A lot of people said we didn't go out to win the league last year. We did.
But we just didn't get to the pitch at all and Kerry sensed that and put us to bed early. And we basically never recovered.
Galway will be delighted with their league performance this year. The celebrations up in Armagh when they nabbed the win indicated to me that Galway were really taking this seriously. They were very controlled against Kerry last week.
They're coursing with confidence and can mix up their approach. They're adapting so well to whatever situation presents itself at the moment. That's what makes them so dangerous.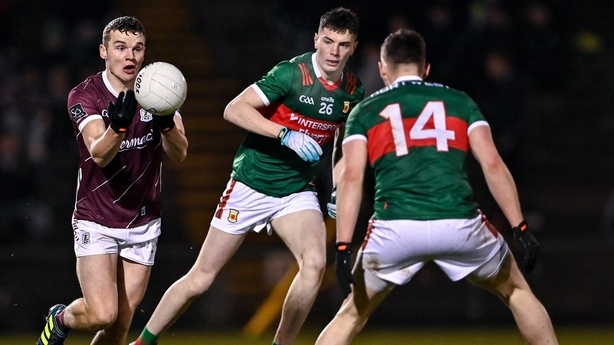 When things are getting a bit heated and they're under a bit of pressure, they just kill the game for three or four minutes. And before you know it, they're over the bad patch and they're just clipping on a few points.
John Daly has been a revelation for them over the past year, he's such a great playmaker with his kick-passing and he opens up huge opportunities for the forwards. And Paul Conroy has been sensational at midfield - he seems to get better with age.
With Padraic in his fourth year, they'll be keen to get their hands on national silverware. They haven't won a league title since 1981. It would be a great way to cement themselves in the top tier - I'd already place them in the top three in the country.
Getting that experience of an All-Ireland final has done something for them that I hoped it wouldn't, it's given them a taste for more.
But Mayo have hit a fantastic groove this spring. As noted throughout the league, their embrace of the kicking game has worked a treat and helped Aidan O'Shea thrive in the inside forward line. There's a new potency and edge to their attack and it shows in their goal tally. They banged in 10 in total over the course of the spring, more than anyone else in Division 1.
The middle third trio of Matty Ruane, Diarmuid O'Connor and Jordan Flynn have had a stellar campaign, dictating Mayo's play in possession. Flynn, in particular, has been sensational in a couple of games.
On balance, I have to plump for Mayo. Just. I anticipate a fantastic game, on the evidence of the way both sides have approached the league.
Galway possibly might need it more but I'm going to go with Mayo by one or two points. I'll stick by the old guard - though in truth, it could easily go the other way.
It's two form teams and it's great to have two Connacht teams at the top table. I suspect a cracker in Croke Park on Sunday.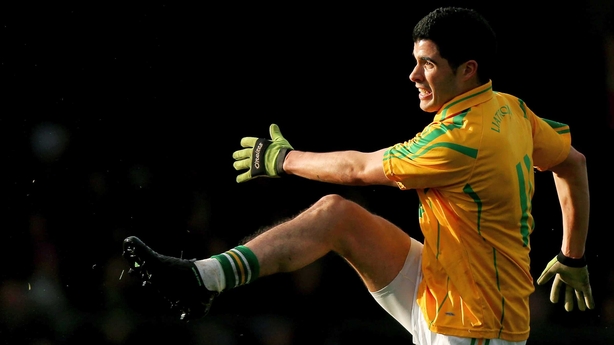 Finally, a word on the retirement of Leitrim great Emlyn Mulligan. I marked Emlyn on my first senior start in the Connacht championship back in 2012.
Fantastic player in his prime, his movement, his vision and his scoring. Obviously, with Leitrim playing in the lower ranks and working off thin resources made it difficult but he always seemed to have the highest standards.
I had the possibly dubious pleasure of marking him on a couple of occasions and it was always an uncomfortable experience.
I know injuries plagued him in the latter part of his career and he had a couple of club moves at various points. But he's a big loss to Andy Moran - who I know was fairly annoyed at the conclusion of their game against Sligo last Sunday, particularly at the timekeeping and refereeing calls - and the rest of the camp. His nuggets of information would definitely be appreciated.
But a big loss to Leitrim and a big loss to the game and I wish him all the best.
Listen to the RTÉ GAA Podcast on the RTÉ Radio Player, Apple Podcasts, Spotify, or wherever you get your podcasts.