No doubt it will feel a bit bittersweet on Saturday evening watching Mayo from the stand in Castlebar.
Of course, I'm going to miss it. There's always going to be an element of thinking, 'God, could I have given it another year...?'
But I'm content with the decision to retire. I made the call on where I'm at currently, in terms of family and career. It's also important to be fair to the squad, making sure that they can move on and not be looking backwards.
First and foremost, I'm a Mayo supporter and I'm really intrigued to see how the regime fares at the weekend.
From a spectator point of view, there is no better way to start the league than at home against Galway.
It's such a historic rivalry. Of all the games you play, as a Mayo player, this is the one you're always eyeing up.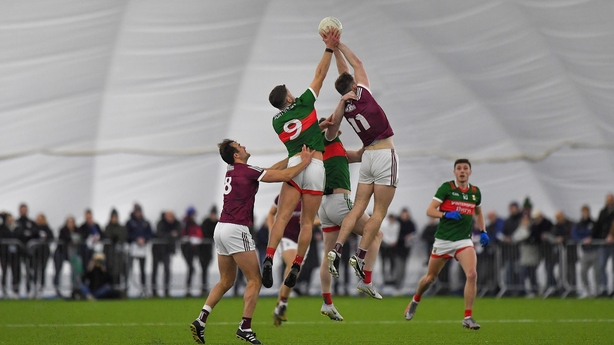 There's always a bit of giddiness playing against Galway. There's more than points at stake. You're fighting for bragging rights along the border.
It's a particularly interesting dynamic between the two teams after last year, given that Galway went so well in the championship.
The rivalry certainly changed over the course of my playing career. When I broke into the Mayo team in 2011, rivalry was probably the wrong word at that point - because it was all one-way traffic.
We were embarking on a five-in-a-row in Connacht and probably had their number for a time.
But as soon as they broke the mould under Kevin Walsh in the mid-2010s, we found it very, very difficult to beat them.
We really struggled against them for a few years, and actually couldn't beat them in league or championship between 2016 and 2018, even while we were still getting to the business end in Croke Park.
Then, James Horan came back in before 2019 and we gained the upper hand again for a while. The fixture has yo-yoed back and forth since then. We got the better of them in Connacht finals in 2020 and in Croke Park in '21, then they turned us over in Castlebar last year.
Galway have evolved their game and gotten stronger under Padraic Joyce. He brought in a new gameplan and they seem to be buying into it.
At the moment, it's very well balanced. And Saturday night, under the lights in Castlebar, is a key game for both sides.
One thing we can definitely say is that home advantage counts for little or nothing in the fixture. In fact, in my time, being the home team in this match-up was usually a negative.
I played four championship matches against Galway in Salthill in my career and won three of them. Of the three championship matches against Galway in Castlebar, I only won one of them (in 2014). I missed the 2018 Connacht first round match in MacHale Park - which we also lost.
The home (dis)advantage factor is certainly something that both managers will be minded to focus on, especially Kevin McStay given our patchy record at MacHale Park down the years.
It's hard to pinpoint the exact cause of it. For whatever reason, we tended to fare better or prime ourselves better for big games on the road, in Croke Park or elsewhere.
The rivalry certainly changed over the course of my playing career. When I broke into the Mayo team in 2011, rivalry was probably the wrong word at that point. Because it was all one way traffic.
There's been the odd suggestion that Mayo are entering a transitional period. I don't really agree, although there is a degree of transition that comes with having new management.
Kevin will bring his own style to Mayo. In attack, James was very focused on a running game. Under Kevin's management, you might see the focus shift and Mayo will probably try to move the ball quicker through the foot pass.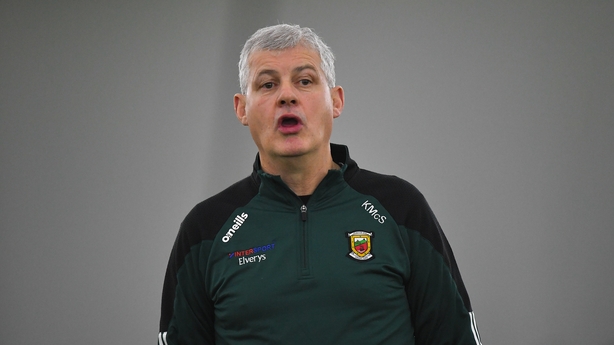 In terms of personnel, there's still a fair degree of continuity, although there obviously will be changes. In defence, there'll have to be some renewal with myself and Oisín Mullin departing the scene. But as James would have always stressed, time waits for no man. This is a huge opportunity for the next crop to come through and make their mark.
The likes of David McBrien in Ballaghderreen will be trying to nail down a position in the full-back line. Rory Brickenden from my own club played at full-back during the FBD campaign. Then there's Sam Callinan from Ballina - centre-back on the U-20 team of the year in 2022 - who came in the second half in the Dome last weekend.
For Galway, Liam Silke is a huge loss. A terrific man-marker, he was a huge player for them last year. On the other hand, they have the likes of Peter Cooke back in the fold. He's been an enormous presence in Maigh Cuilinn's run to the All-Ireland semi-final. They gave us (Westport) a bit of a schooling in Castlebar in the provincial championship - although Cooke himself wasn't playing that day. They also have Ian Burke back in the mix, another All-Star to call upon.
I expect Mayo to put out a strong team. They are after winning the FBD so they're coming into the start of the league with a bit of momentum.
The approach to the league has generally been to get a few points on the board early to take the pressure off, secure your status in the division, and then build towards championship.
The last thing you want to do - and we've done it a few times - is leave yourselves under pressure and chasing points down the final stretch of the league.
Because of the attrition of the schedule in Division 1, a lot of squads can become stretched if you don't have the personnel.
We found it out last year with Mayo, although we started the league quite well, once we began picking up injuries, and then a few bad results (particularly the league final) we couldn't regain that momentum again come the championship and year got away from us.
Kevin could target the league but the priority is to try to get more guys get adapted to the standard of Division 1 football.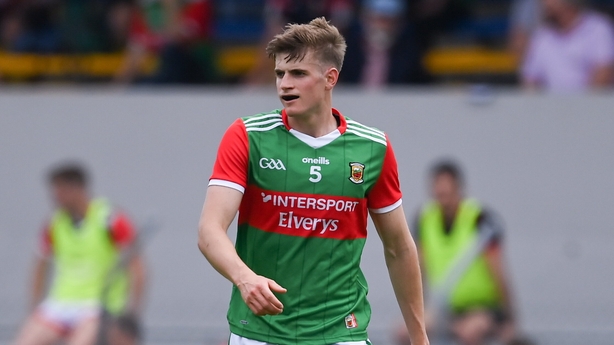 I would say because of the format involved, Division 2 is going to be the really interesting one this year, given that Sam Maguire places are up for grabs.
The fallout from the All-Ireland club final between Glen and Kilmacud Crokes could well impact the early rounds of the league. It's hard to know what to say about the whole controversy that hasn't been said already.
But I think there's been a lack of leadership from the head honchos in the GAA. They would have emerged with more credit coming out with a statement earlier, not only to protect themselves but the players involved. I think it was very poorly managed from this perspective.
We're talking about the biggest club game in the calendar year. The club final debacle is going to hinder the early rounds of the league.
You've Conor Glass, Shane Walsh, Paul Mannion - and it's not necessarily the case that they would have been involved this weekend - but these guys are top players for their county teams.
These counties may have to plan potentially without their star players for the first month of the league until this gets resolved.
We need your consent to load this rte-player contentWe use rte-player to manage extra content that can set cookies on your device and collect data about your activity. Please review their details and accept them to load the content.Manage Preferences

Follow Mayo v Galway (throw-in 7.30pm) via our live blog on RTÉ.ie/sport or the RTÉ News app, alternatively watch live on RTÉ2 and RTÉ Player, from 7.15pm. Highlights and reaction to all the weekend's action on Allianz League Sunday on RTÉ2 and RTÉ Player from 9.30pm.
Live commentary and updates also on Saturday Sport and Sunday Sport, RTÉ Radio 1.