Dublin GAA chief executive John Costello has criticised the new national coaching and development funding template.
Last year, the GAA through a subgroup of the Central Games Development Committee compiled a new formula to "serve the needs, culture, and ethos of the organisation with the aims of increasing participation, maximising performance and growing and sustaining the work of volunteers".
The new mechanism came on the back of an in-depth analysis of games development funding after a number of counties called for what they described as a more equitable system of distribution.
Since then, because of additional qualifying criteria required from counties and other factors, Dublin GAA's annual coaching fund has been reduced by €447,978. The new funding mechanism was due to be implemented in October but has experienced delays.
"Our funding from Central Council and the additional €1.1m annual spend from Dublin County Board resources and €21,600 per club, has always targeted young people, especially primary schoolchildren, where coaching, fun and involvement can have a huge impact," Costello writes in his report to Dublin's annual convention.
"I am, therefore, surprised and disappointed to be honest, that the new GAA model for funding for coaching and games development is based on registered male players from the age of 4 to 37-years-of-age.
"This is a worrying shift in association policy that funding is now being targeted at the older age groups. At a recent meeting attended by the GAA Director of Coaching and Games Development and the Árd Stiúrthóir, we were informed that the Games Promotion Officers should be working at this age cohort.
"Without wishing to sound glib, does anyone think that investing in coaching for any 30-something is the best way of spending finances? Will our Games Promotion Officer's be expected to arrange a Go Games programme for Over-35s? Are we to develop Tag Camán and Tag Peil programmes? Do we really need to even include 23-year-olds when we are allocating scarce funding resources?"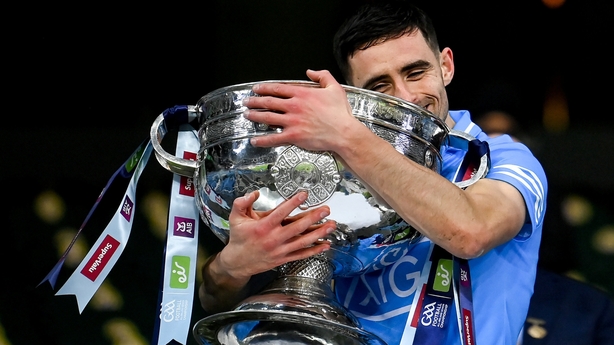 The GAA's new model has player registration numbers at its core, but it also added more strands to its calculations.
The new model is based on a direct investment of €12m, which is up from around €8m that was previously distributed to clubs in 2019. From the €12m, €9m is to be distributed using four metrics: the number of registered players; club numbers within a county; team numbers (to reflect dual clubs); and the percentage of the participating population in that four to 37 age bracket.
Once the allocation of the €9m is established, another four bands will be established to distribute the remaining €3m. The GAA stated this was designed to bring balance and equity to the funding model - eg if a county is at the lower end of the scale in terms of funds received after the first instalment, it can be addressed so that the county emerges with a more equitable amount.
But Costello has outlined his opposition to the report in his briefing to annual convention.
"Perhaps more importantly, in this four-year funding model, the absence of any grant for coaching females is alarming when one of the current chief aims of the association, under the leadership of former president Mary McAleese, is to integrate GAA, LGFA and camogie at all levels," he continued.
"I fear that this model, in trying to please or maybe appease, has overextended itself and lost sight of the original intention of this vital funding stream. The new funding model - and the surreptitious shift in association policy - will result in an annual reduction of €447,978 in coaching funding to Dublin.
"The consequences of this rationalisation will result in the dismantling of the integrated coaching scheme in Dublin, with resulting job losses and redundancies and the sale of assets.
"And there are real challenges for Gaelic games in Dublin. We have had to meet the challenge of a growing professional international sport in rugby, the ongoing battle with young people who are attracted by the big names and money of soccer and a plethora of other sports and distractions that are likely to be unique to big cities. It is a constant battle for the hearts and minds of our young people.
"The coaching network we have established through our clubs is immense and absolutely critical in matching and, hopefully, winning the battle with our competitors. We have always sought to channel investment into our grassroots as we believe this maximises the effect of the investment and optimises the value for money.
"It also brings about the best and most favourable long-term impact for the association overall."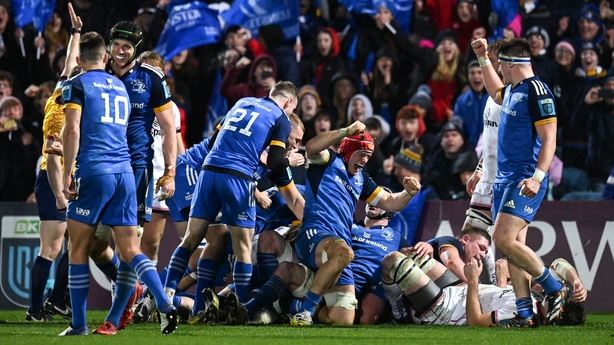 Costello added that crucial to the success of their strategy was the most valuable asset of all – people.
"Without the thousands of volunteers in our clubs, giving up their time every night of the week and every weekend, no strategy would be possible. Every week thousands of games are catered for in every code, at every age group, in every parish in Dublin. This does not just happen.
"It is a logistical challenge that no other county has to face. But it works. Week after week – because we have unbelievable buy-in from every club in this county. I firmly believe that coaching, and funding for coaching, should be targeted.
"It should be targeted where it can have the most beneficial and long-term impact. It should be targeted at juveniles who are at the beginning of their development from four years of age who may, otherwise, spend too much time on a games console or their phone.
"It should be targeted at the nine-year-olds (all the way up to 18-year-olds) who are not playing enough sport, if any. It should not be targeted at the 10% who have fallen away from sport in the previous 10 years – it should be targeted at all of them.
"The age cohort of four-year-olds up to 18 is when coaching can make a difference, when skills are developed, when participation has real impact and when young people develop a life-long grá for their club and their county and our games."
And the Dublin GAA CEO has now urged a rethink of the funding model.
"If the funding is targeted at the cohort that needs it the most, and will benefit from it the most, then it can be much more easily managed and accounted for. It can be allocated much more easily and the benefits and impacts can be measured in a more timely and accurate manner.
"This would also ensure versatility in the funding and the ability to keep it constantly under review so that it can be tweaked, if necessary, to continue to guarantee maximum returns and benefits from the investment made."