Shane Walsh said the Kilmacud Crokes footballers took knowledge from their hurlers in avoiding the pitfalls of a comeback as they advance to the AIB All-Ireland Club Football Championships semi-finals.
The Dublin powerhouse were competing in both codes in Croke Park on Sunday.
Their hurlers endured a nightmare start and trailed by 14 points against Ballyhale Shamrocks with 25 minutes remaining.
However Crokes reduced the deficit to a point in the 47th minute, before a late goal helped decide the game.
Having witnessed such a fightback by his club, Walsh and his team-mates moved into an 11-point advantage over The Downs at the break before extending it to 13, and withstood any plot twist.
The Westmeath club did cut the winning margin to seven points but the outcome was never in doubt.
The Galway star said their wisdom from competing of the latter stages of the club competition also stood to them.
Speaking to RTÉ Sport, he said: "It was tough conditions. We'd seen the hurling beforehand just how tough it was so it gave us a good platform to build our warm-up on.
"The good start settled us from the word go and probably our experience then to control the game and know when to push the buttons and when to hold back.
"We had a good lead going in at half-time and that was a credit to everyone who worked really hard. It was the same in the second half. In fairness to The Downs, they came back into it in the second half. We were just lucky enough we had enough to sit on.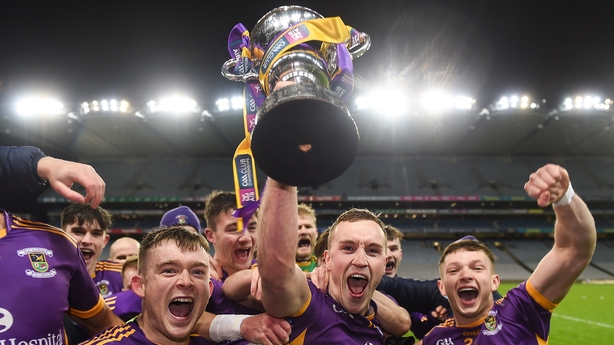 "We used experience from previous matches in that we know if you let teams back into matches, who knows what can happen with momentum? We even looked at the hurling beforehand that you saw the way Ballyhale were up at half-time and in fairness to the hurlers they came back into it. Who knows if the ball went another way or that goal didn't go in, it could have been a double.
"That was the mentality going into the dressing-room at half-time and also you have certain standards you want to go after.
"You want to keep working hard and keep the basics going well. I thought we had the game in the cusp of our hands for 45 to 50 minutes. The last 10 we lost a bit of control but that was credit to The Downs. They kept plugging away all game."
Not for the first time in Croke Park, Walsh lit up the occasion, with the All-Star forward contributing 0-09.
That was the same as he tallied against Kerry last July - as Crokes secured back-to-back AIB Leinster club titles for the first time
"It's a Theatre of Dreams here. I know Old Trafford is called that but it's what I call Croke Park. You enjoy doing what you do. To be playing competitive football in December is something you are not too used to either. It's great in that sense. Hopefully we can continue in January whether it be Newcastle West or Kerins O'Rahilly. They're our next challenge and we have to be ready for that.
"The driving factor is the next game. We've built the whole season on the next game. From when I started against Templeogue to the next game against Cuala, and so on and so forth, because if you look past a game, you'll regret it and you don't want to be sitting licking your wounds come the end of the year.
"Robbie and the management deserve huge credit because they've been keeping lads on the straight and narrow, making sure we do all the research and homework. Even today agains The Downs, they were an unknown team as such.
"They hadn't been on the stage unlike say Naas or Portalington who we played last year. In football these days, any team can win on the day.
"You saw with Galway this year, we were close and the kick of a ball away from winning the All-Ireland. That's how fine margins can be and we have to keep plugging away in training."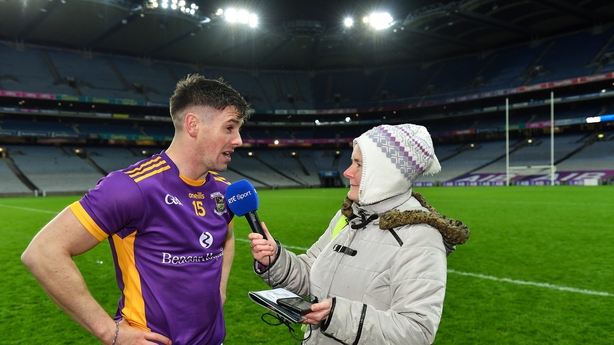 Paul Mannion is on the sidelines for Kilmacud as he looks to return for the semi-finals or final.
Walsh revealed he has been a vocal influence in helping Kilmacud, as well as joking there will be a rivalry for placed balls should he return.
"It's great for him (to be on the way back) because the worst place for any player to be is sitting in the stands injured. You don't want to be looking on.
"You want to be part of it. He has had his say off the pitch but I'm sure he's dying to get back and have a go on the pitch. He won't like me taking his frees either!"