Goal setting evolves with the situation and in the Tourlestrane dressing room, they've had to readjust what they are aiming for given their unprecedented success in the Sligo football championship.
Silverware has been a constant presence at the foot of the Ox Mountains for 40-odd years now, starting with seven Sligo hurling titles from 1981 to 1991 and backed up by the accumulation of 15 football crowns from 1982 until their most recent success against St Mary's - after extra-time - back in October.
Gary Gaughan was the man who got to lift the cup in the 2022 final, and he said that the competitiveness of that clash means that they can never take anything for granted, but he also admitted that their eyes have roved further as they prepare for Sunday's Connacht final against Maigh Cuilinn.
"We play it game by game," said Gaughan, who was speaking at a AIB GAA provincial club championship media day ahead of this weekend's finals.
"That's our goal, to win our county first and foremost because if you forget about that you're going to get turned over.
"You have to have medium and long-term goals as well, especially in our team where we are now.
"When we won seven in a row we had to have bigger aspirations and a Connacht final was one this year."
For a club with so many titles, standing out is a difficult undertaking. The class of '22 have done that though, matching the boys of '82 in the process. In Pearse Stadium they will aim to elevate themselves above them too as they chase a first provincial title for the Yeats County club.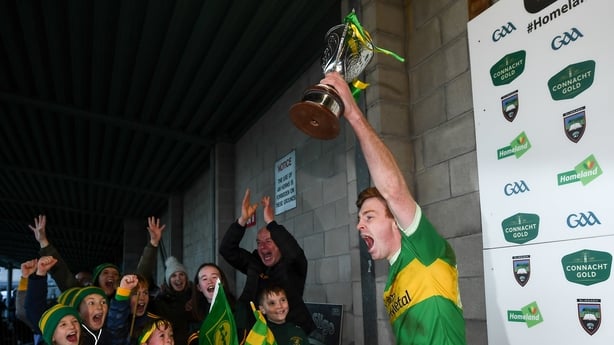 Forty years ago, well 39 really as the final wasn't played until February 1983, Tourlestrane took part in the club's first Connacht final after an eye-catching away semi-final win over Galway champions Annaghdown.
Their dreams were dashed in the final though by Roscommon's Clan na nGael but that particular vintage, including the likes of Paddy Henry, Anthony Brennan, Shane Durcan and Mattie Brennan, is held in very high regard in the club.
This weekend presents an opportunity to even outdo their achievements.
"Since I came in in 2007 it was all about what they did in 1982," said Gaughan.
"My father would have been around that time," he added. "He was about 16 at that stage, I say he would have been around the panel. There were a few heavy-hitters around that time, so he was on the sideline."
Toulestrane's spot in the final is not a major surprise given that they were favourites heading into a Connacht semi-final with Leitrim side St Mary's, Kiltoghert, who had needed two late goals to see off London's St Kiernan's in the quarter-final in Ruislip.
That favourtism didn't really pan out on the pitch though in a game where the wind caused havoc. The Sligo champions trailed 0-06 to 0-02 at the break, but they held their opponents scoreless from there to win out by two points.
There have been other signs in recent years that they can be a force on the provincial stage.
In 2018, five Cillian O'Connor frees were crucial as Mayo's Ballintubber won 0-06 to 0-05. Last year, after Tourlestrane's own quarter-final win over St Kiernan's, Knockmore hit five of the last six points to win 0-10 to 0-08.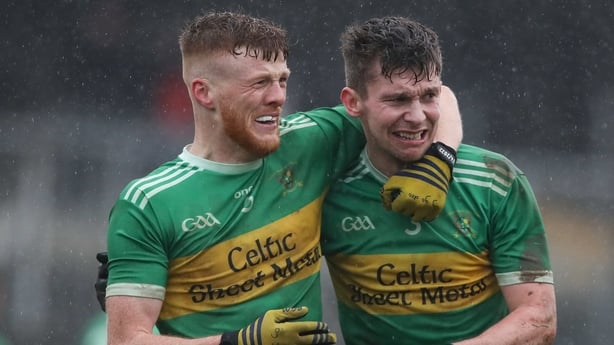 Two good performances that matter little to Gaughan. He's in the results business.
"People said we put in a good performance against Knockmore last year but we still didn't win. I'd take a poor performance the next day with a win.
"Against Bullintuibber, it was tight game, 6-5, we could have nicked it that day as well but Ballintubber got over us.
"It's not about a good performance but about getting over the line."
Fergal O'Donnell's side will meet Maigh Cuilinn with confidence. With belief that they can remind folk that Sligo football is not a soft touch.
"Sligo football gets a lot of flak from different people saying it's not a great standard but the standard is high, there's no doubt about it," the captain added.
"That's what pushes us on to be better player and hopefully we'll see that on Sunday against Maigh Cuilinn."